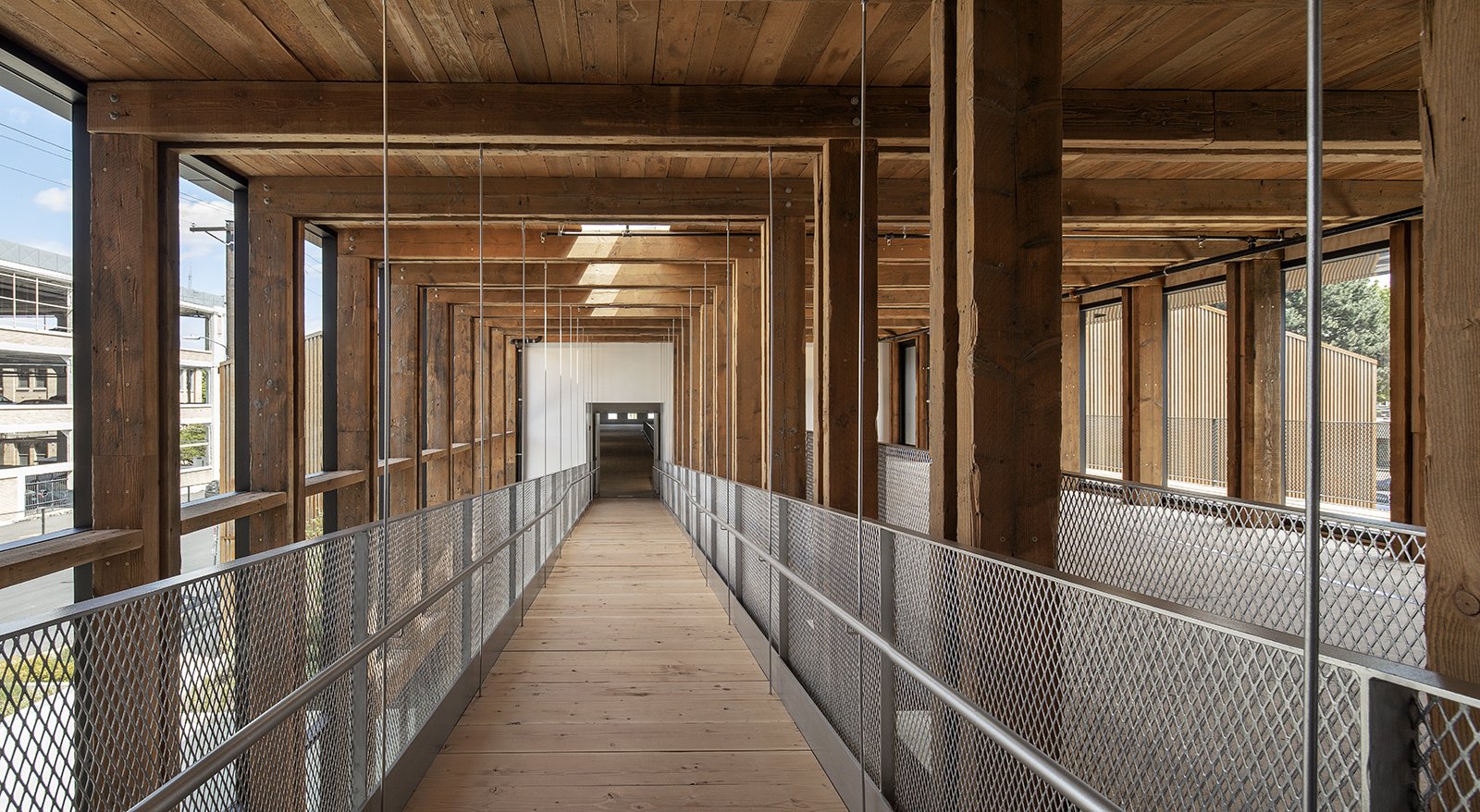 Redfox Commons
This adaptive re-use project transforms two former industrial structures into a light-filled campus for creative office tenants. The project is a catalyst for thinking about how development can leverage underutilized structures and materials to add value to our cities.
Located in Northwest Portland, the site has a notable past as a gateway to the 1905 Lewis and Clark Centennial Exposition and was later part of Guild's Lake District, a significant industrial sanctuary. The original heavy timber structures were built in the 1940s for J.A. Freeman & Sons, a manufacturer of hay baling and hay handling equipment. Recognizing the historic and environmental significance of the old growth wood structure, the renovation preserves and restores the original lumber. The existing trusses were sand blasted and remain exposed, highlighting the natural beauty of the wood. New 80' wide clerestory windows were added to each roof to bring light into the large open floor plates which are distinguished by column-free spans of 100 feet. To uphold the project's heritage, both buildings were completely rebuilt using an industrial vernacular of ribbon windows and weathering steel cladding.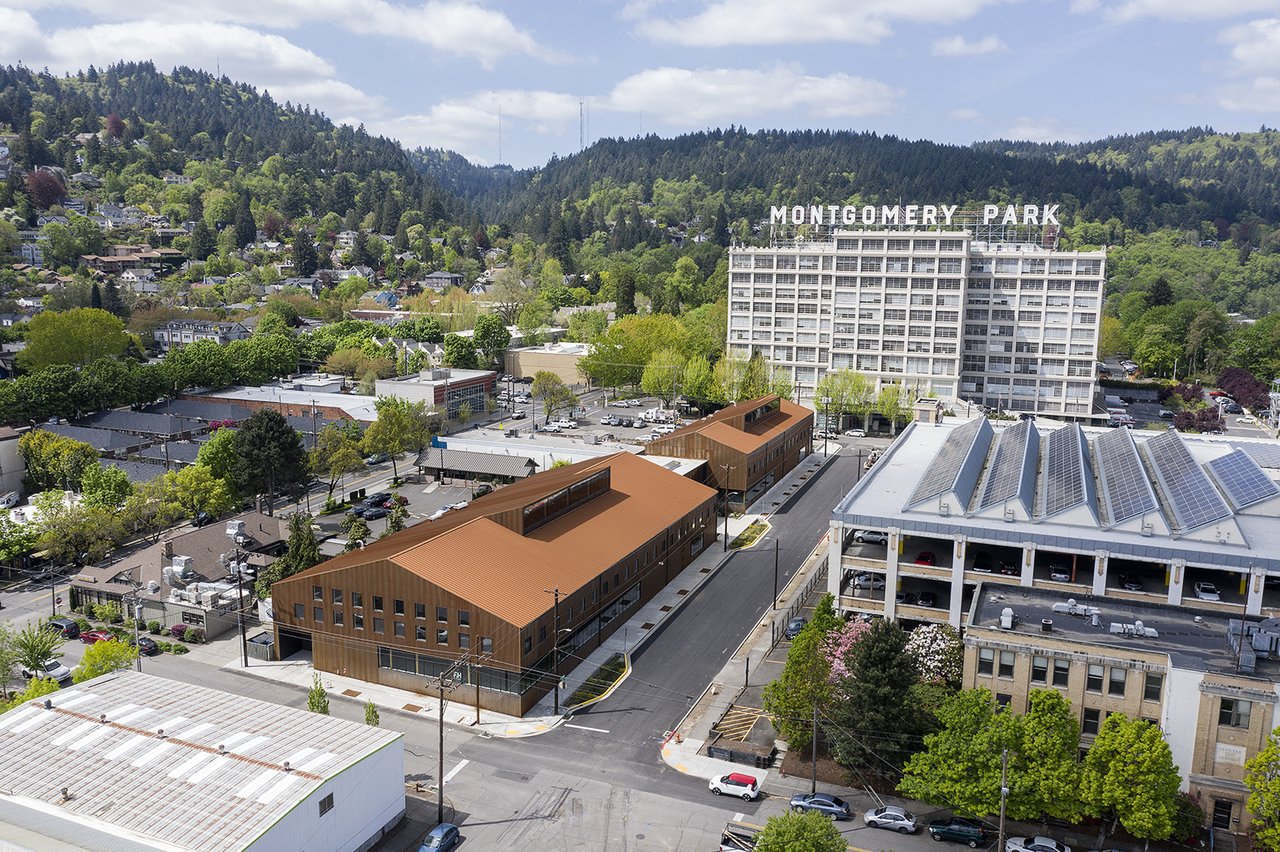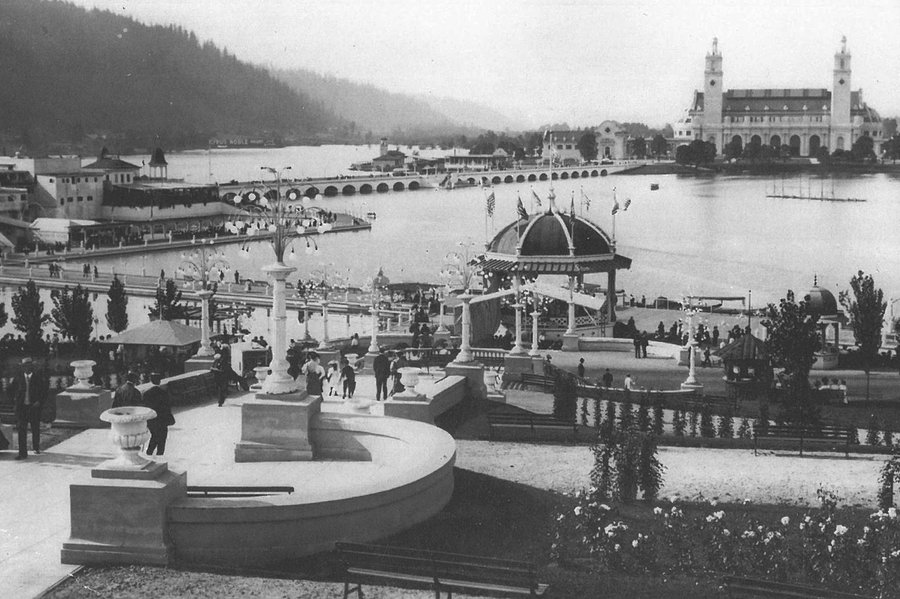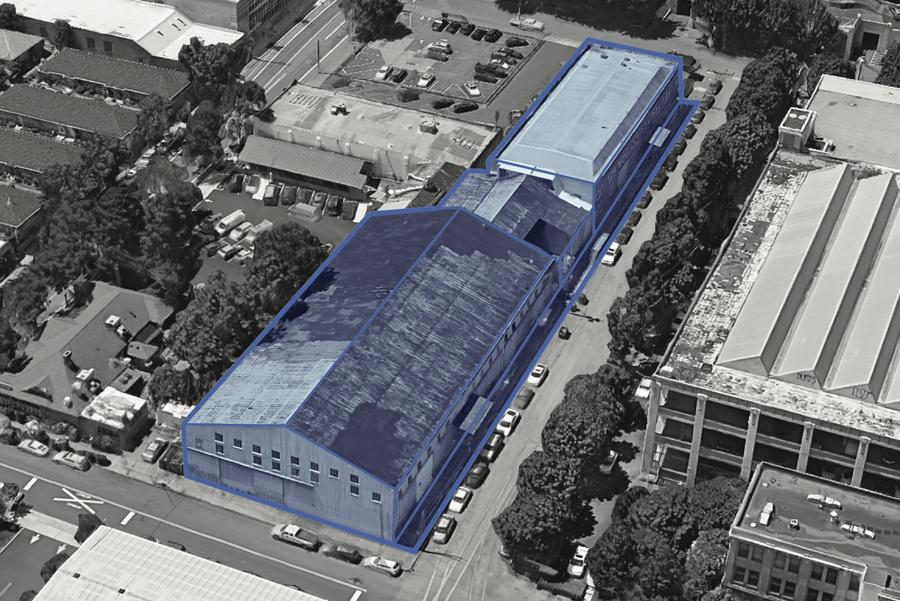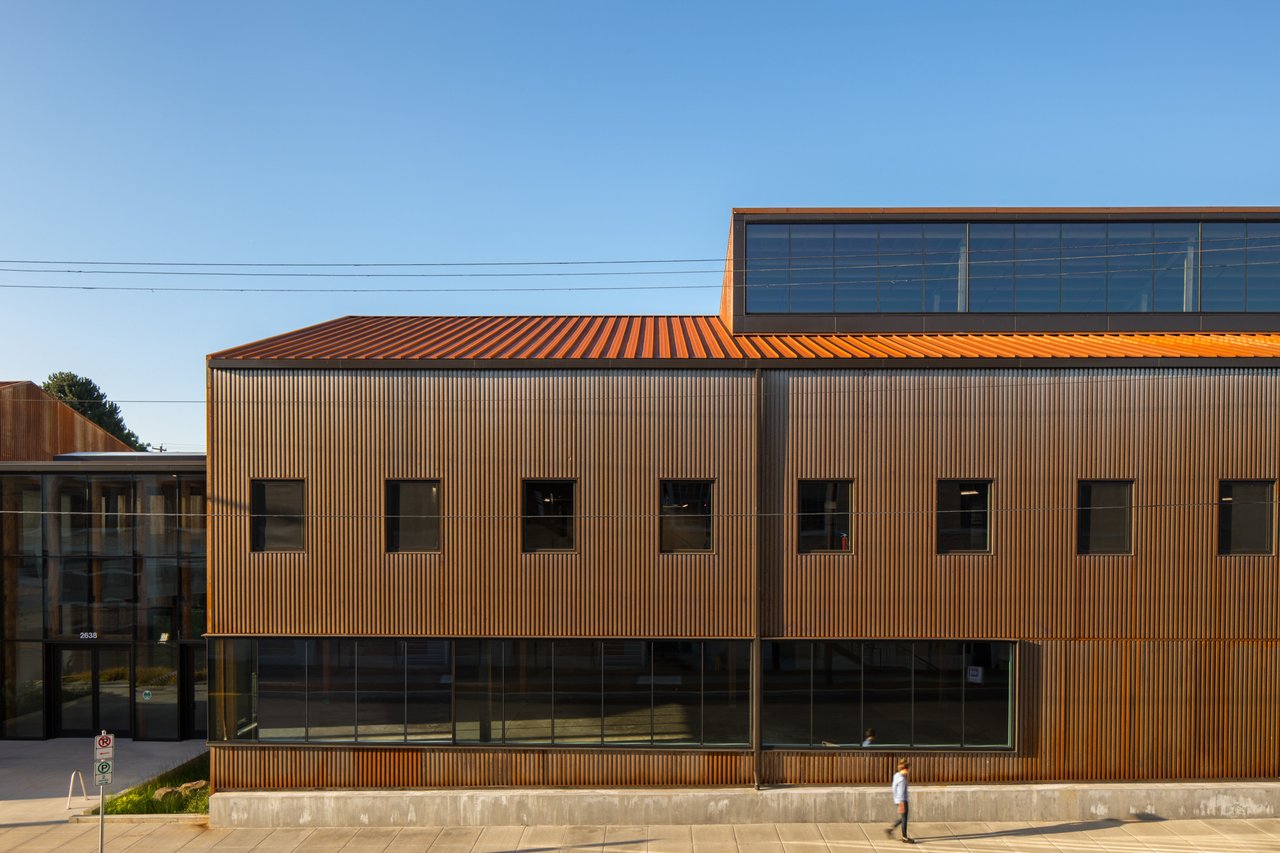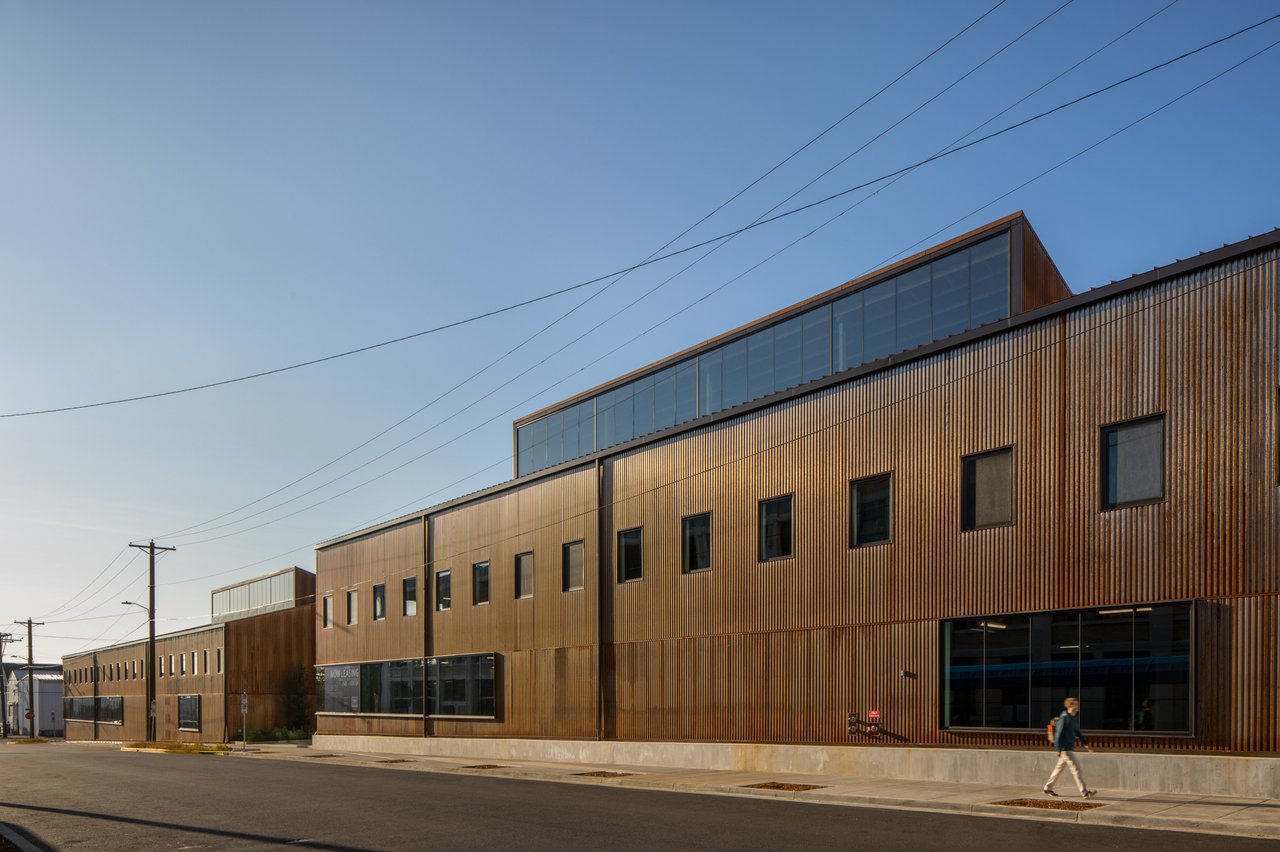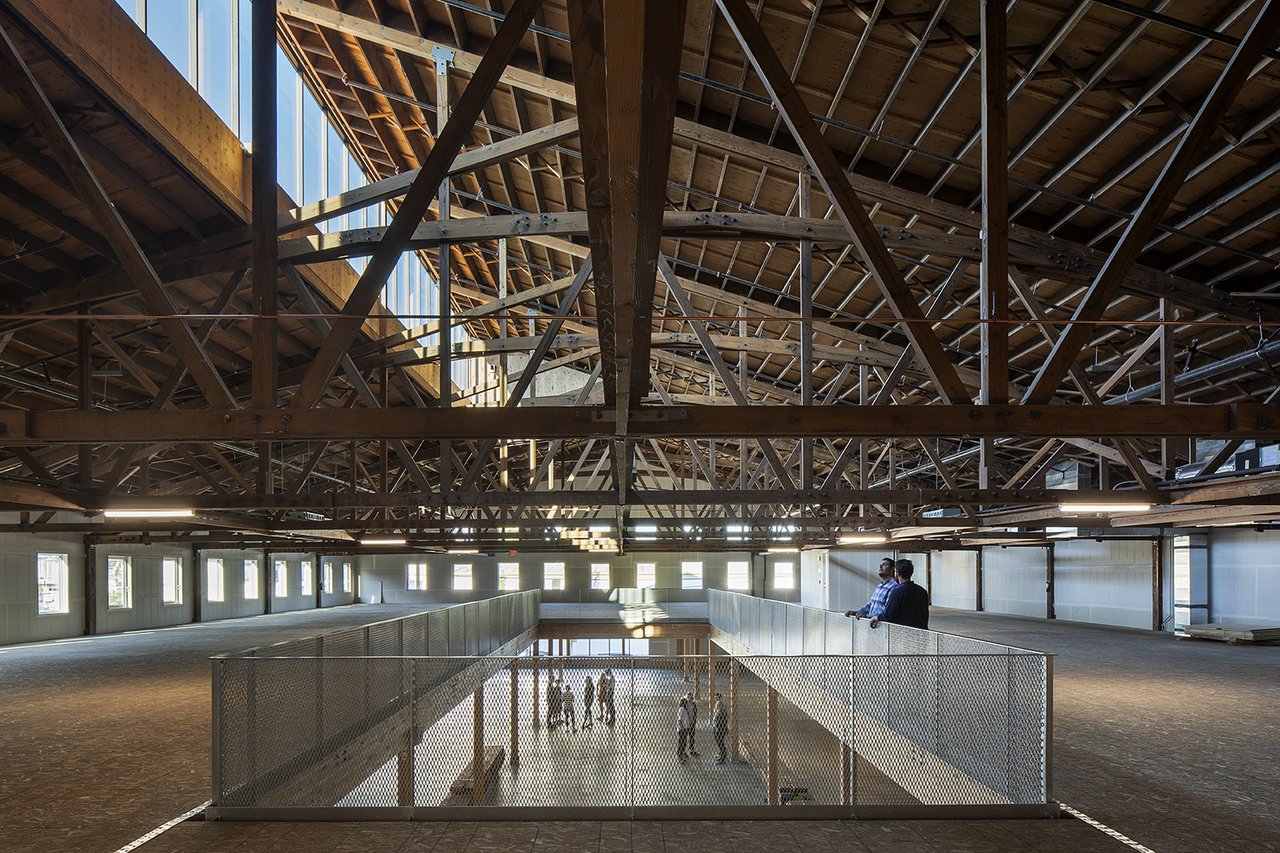 During demolition, wood from an overbuilt mezzanine was salvaged to create a new timber and glass entrance structure that connects the two historic buildings. Over 6,500 linear feet of 4x12 inch boards were reclaimed, varying in length from 12 to 24 feet. Working with the general contractor, the lumber was grouped and catalogued by length. The reclaimed boards were fastened around a new glulam member using large wood screws to create the entrance structure's distinctive columns and beams. Innovative use of wood salvaged on-site creates a welcoming entry to the campus that is expressive of the project's heritage and of environmentally-conscious design.