Tillamook
Tillamook is one of the most iconic brands in the Pacific Northwest. More than a century old, this farmer-owned dairy cooperative creates award-winning cheese, ice cream, butter, sour cream, and yogurt. Based in the coastal town of Tillamook, the company commissioned LEVER to design an operations and development outpost in Portland. Located in the heart of the Northwest district, this new 30,000 sf workplace connects the company with Portland's innovative food culture and community.
The design knits together three heavy timber warehouse buildings with an unembellished aesthetic and material palette of concrete, wood, and blackened steel, that evokes the simplicity and practicality of the company's farming heritage. To support the company's non-hierarchical structure and collaborative culture, the project establishes clusters of large open-office style workspaces defined by a central "street" or circulation path. The street is articulated with a 200' wood wall made from large-scale plywood shiplap. Shared amenities such as a central common, conference rooms, and a garden courtyard are embedded into and along the wall, providing space for collaborative work and maximizing opportunities for impromptu exchange.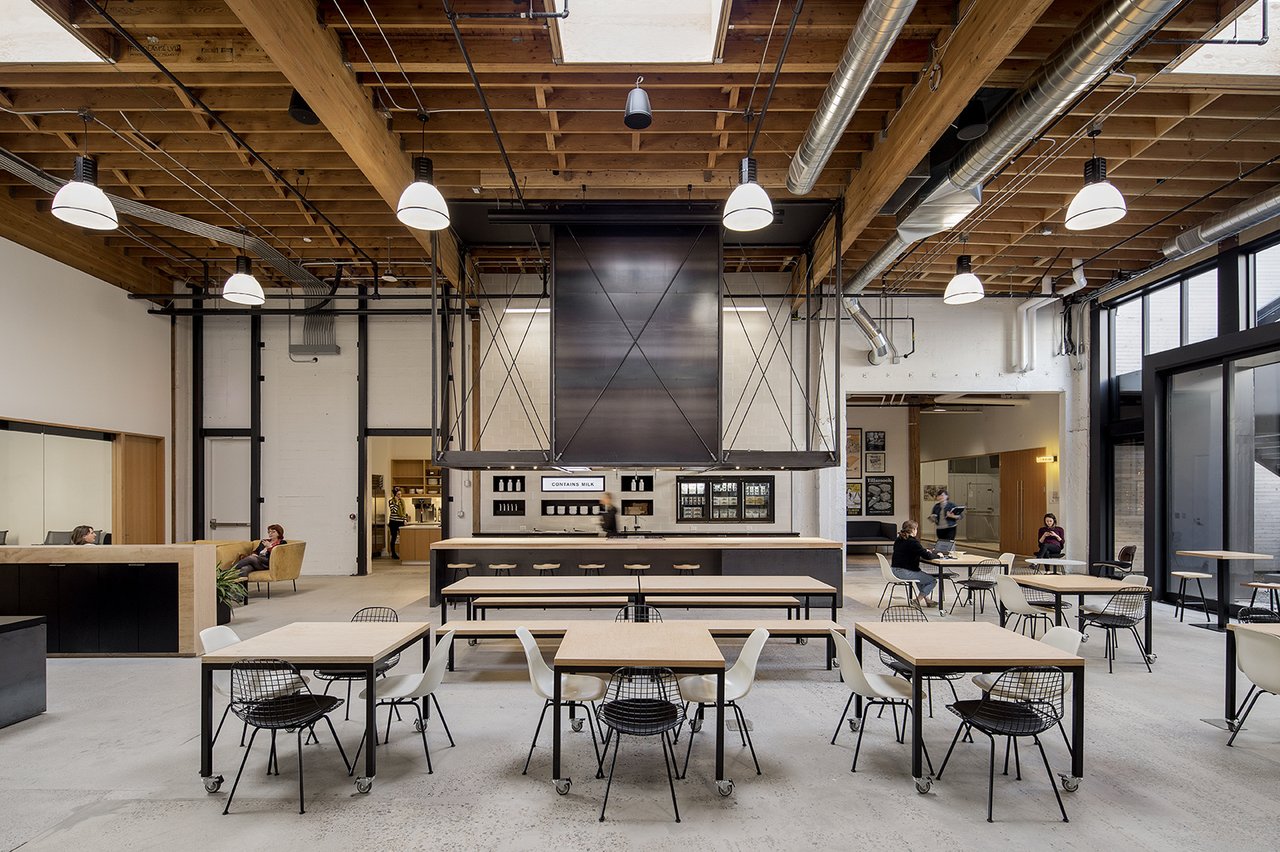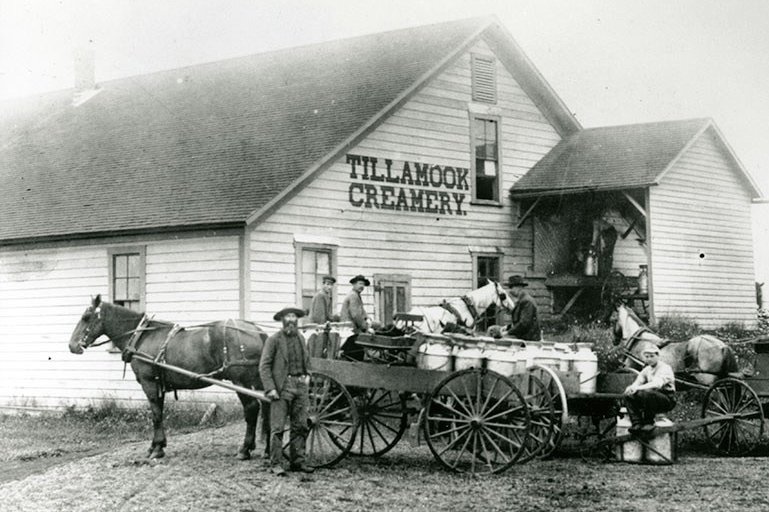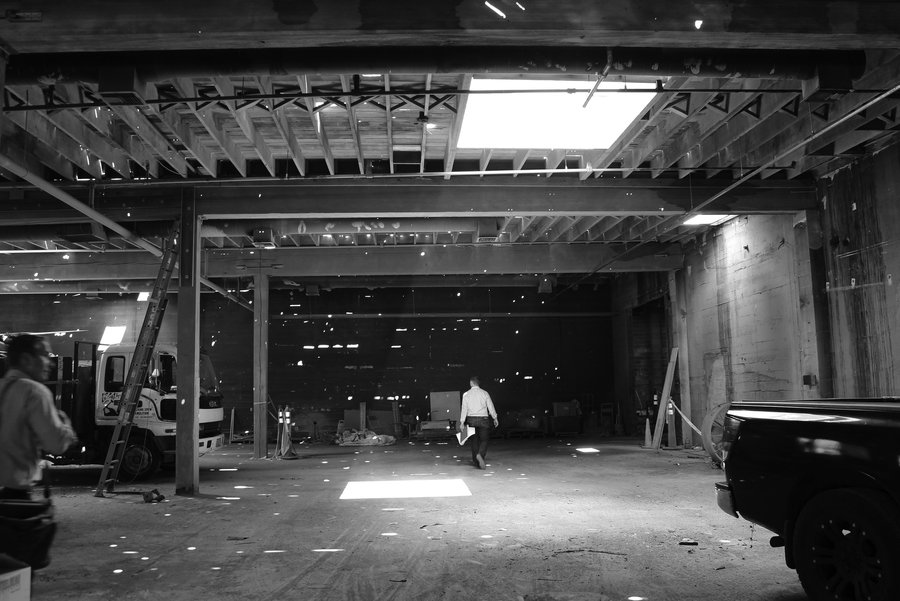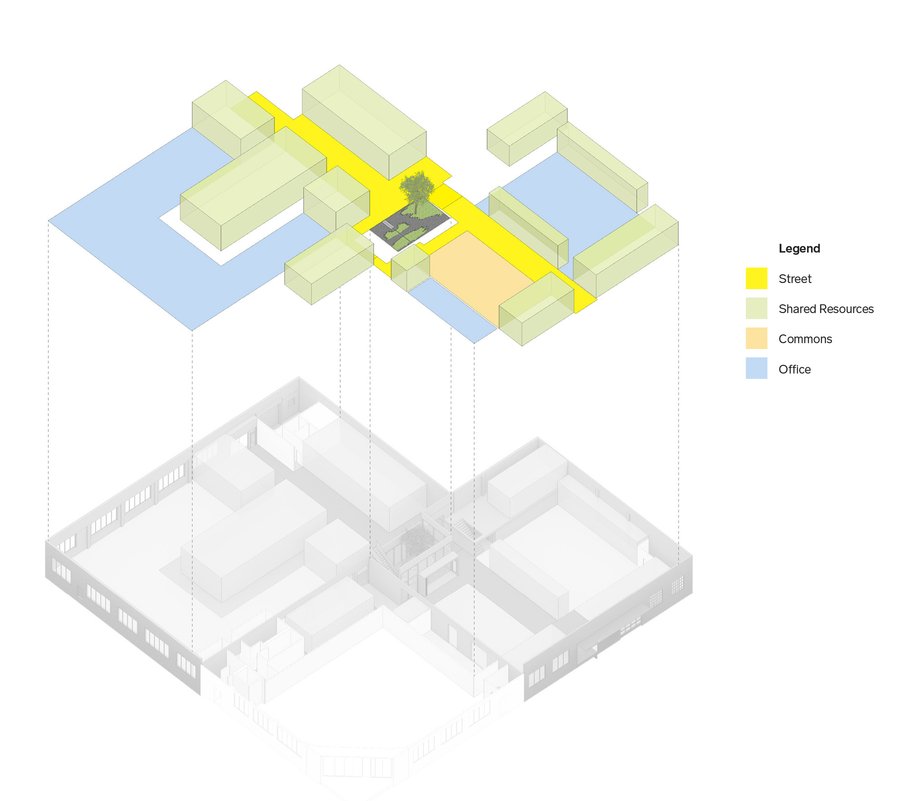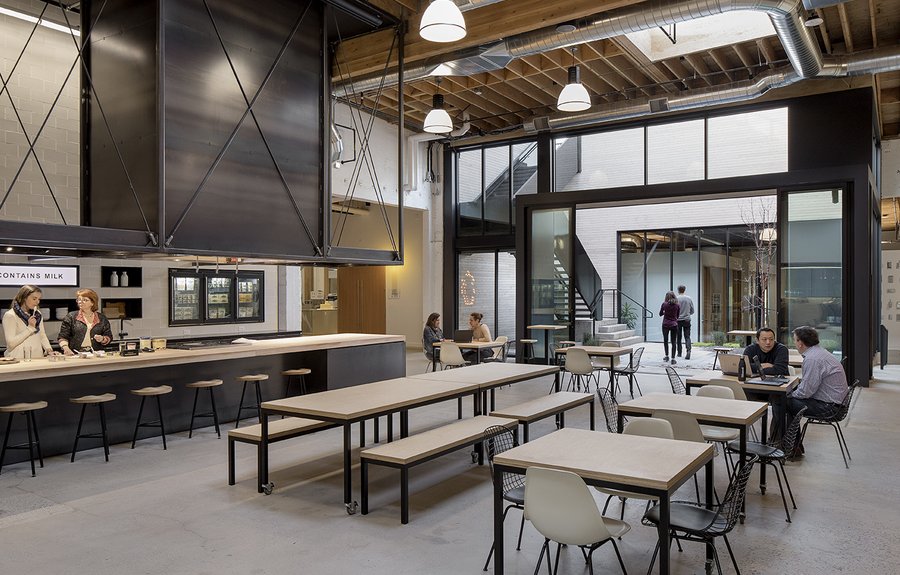 With food being at the heart of Tillamook's mission and culture, the office's community common is designed as a central kitchen and café that can accommodate presentations, product testing, and company-wide events. The common is directly accessible to a state of the art research and development food lab which bridges the commons and workspace.
Since opening in the Fall of 2017, the new building has dramatically improved the quality of work life at Tillamook with open work space that fosters collaboration and community spaces that support more frequent informal meetings. President and CEO Patrick Criteser remarked: "I can't even tell you how much we are enjoying the new office. The layout and use of space is brilliant, game changing for our culture. Our employees are in heaven."