We bring collaboration and innovation to everything we do.
Thomas Robinson and Pamela Kislak founded LEVER in 2009 with a goal of making great design more accessible to projects regardless of budget or type. Today, they lead our two studios together with a group of 12 Principals and Senior Associates.
Our 50+ person team is a diverse collective with a shared passion for creating inspiring and innovative designs. We are curious, ambitious, hardworking, and fun, and our work evolves through a collaborative process. Giving back to our communities is a cornerstone of our firm culture. 
Interested in joining our team? View our available positions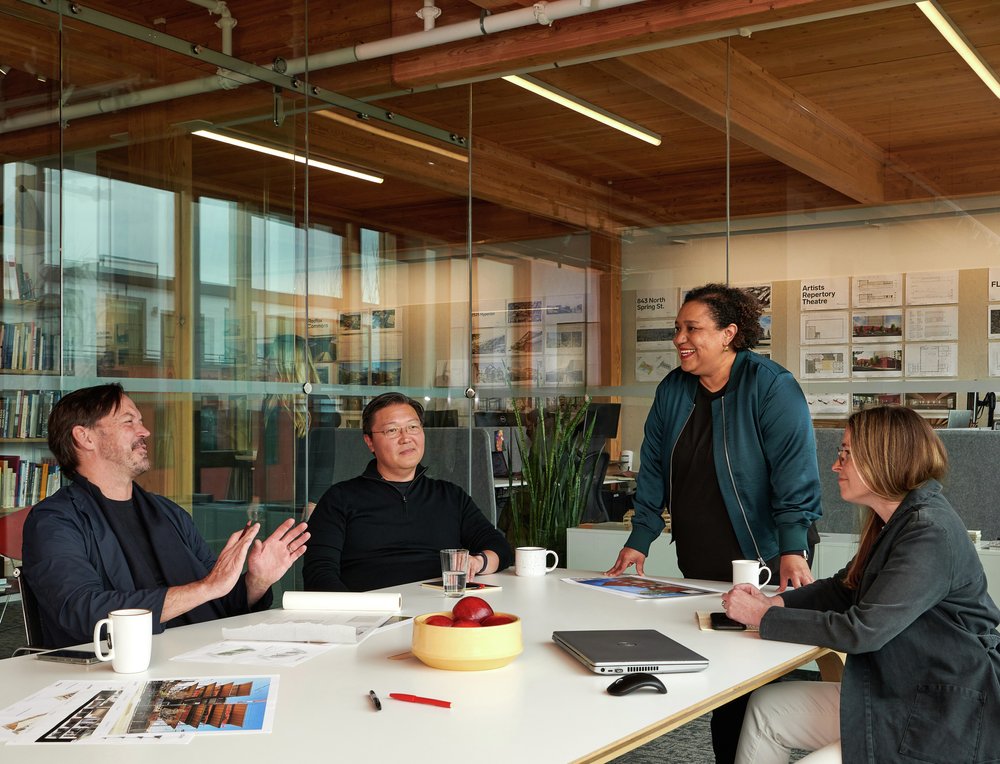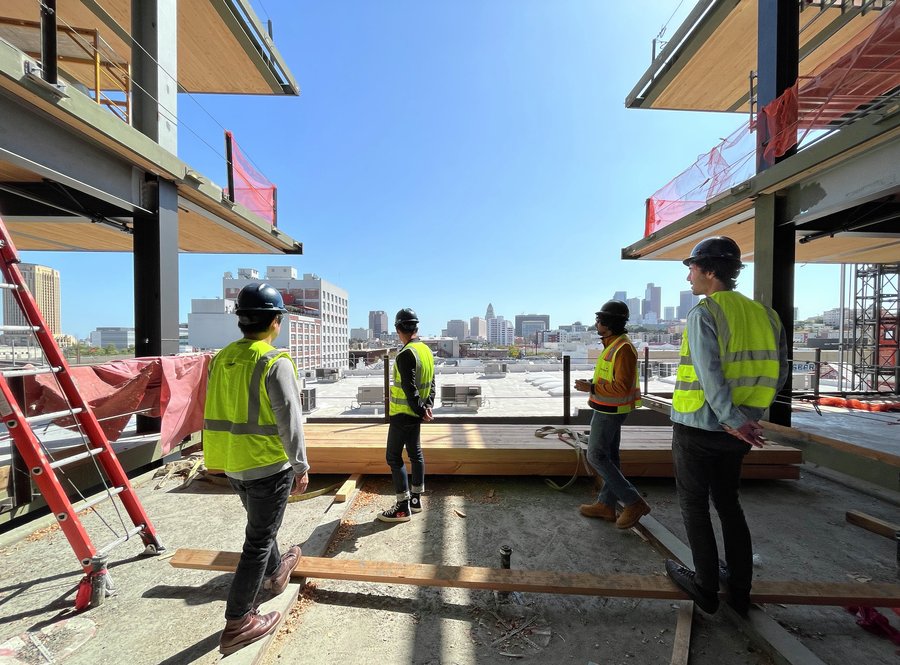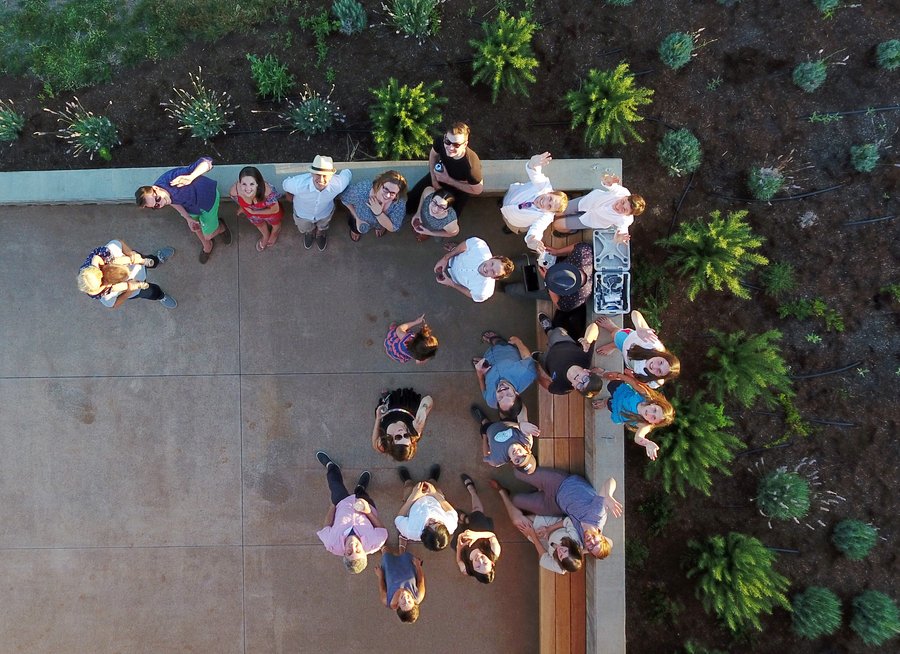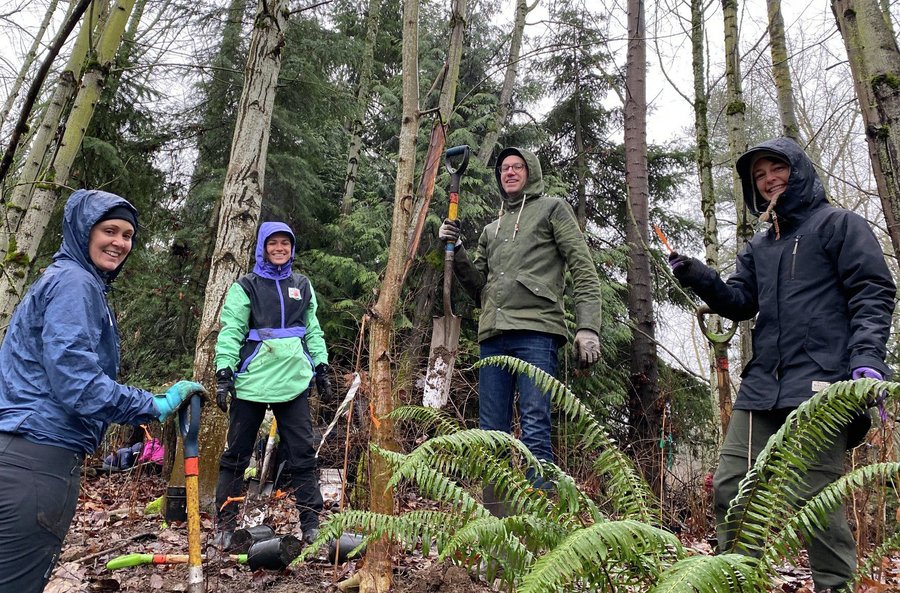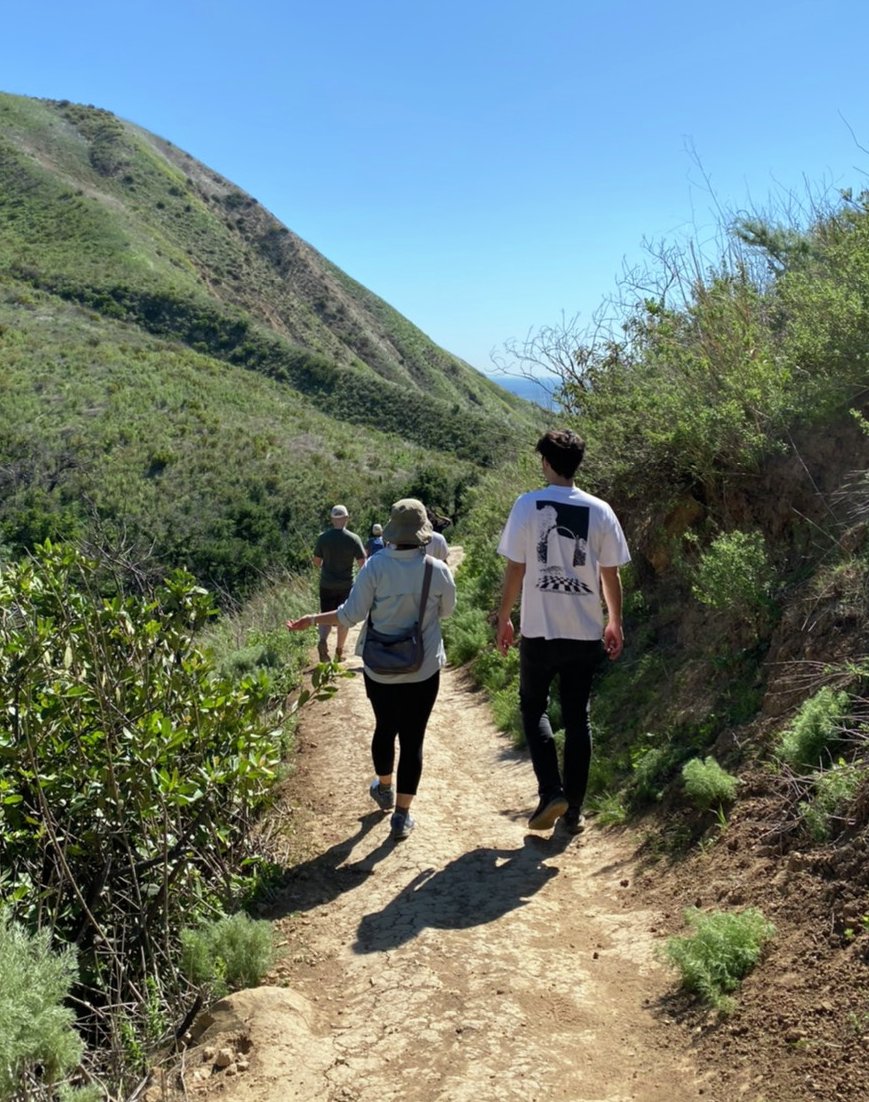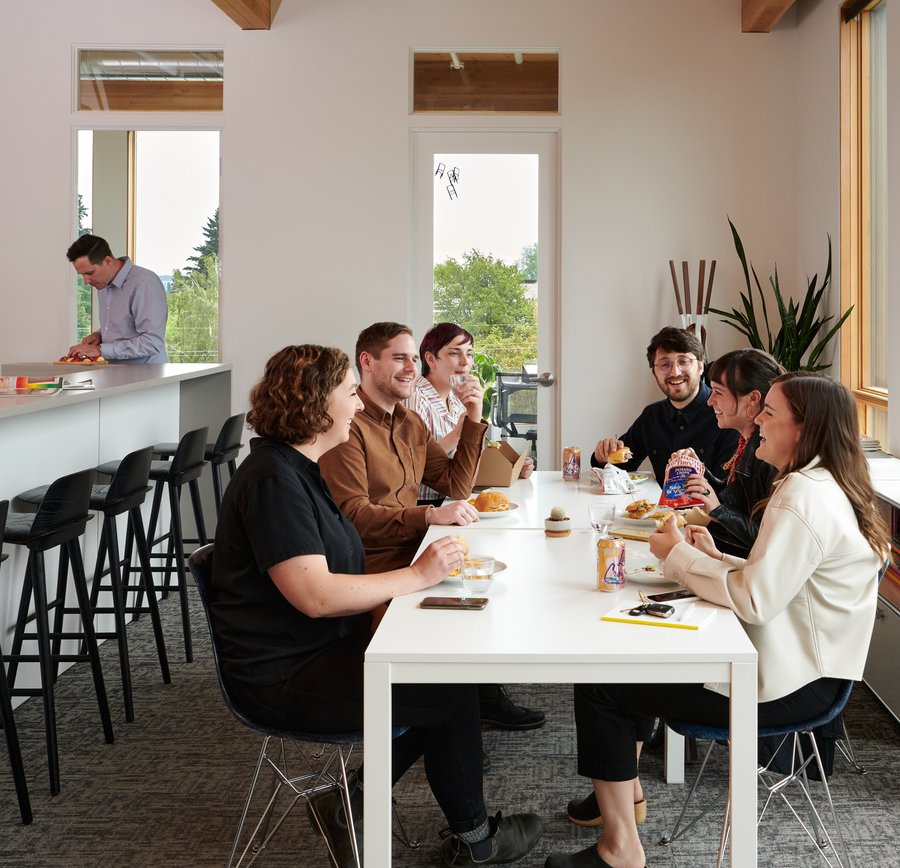 Team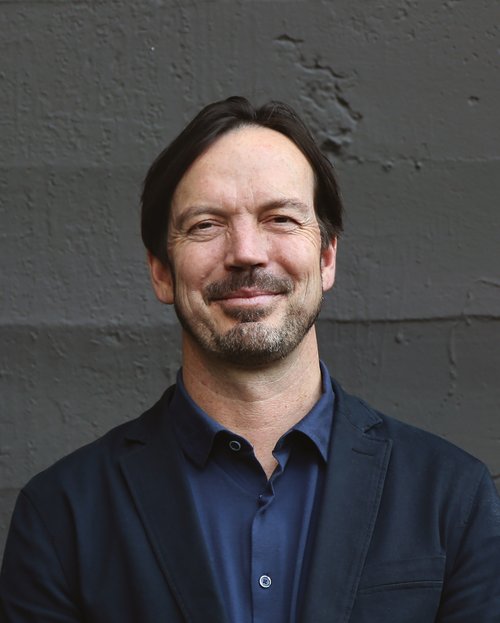 Thomas Robinson
Principal
Thomas is the Founder and Principal of LEVER Architecture. He works closely with clients to develop the design vision for each project. Prior to establishing the firm, Thomas led cultural and institutional projects for Allied Works and Herzog & de Meuron. He received an MArch from the Harvard University Graduate School of Design and a BA from the University of California, Berkeley.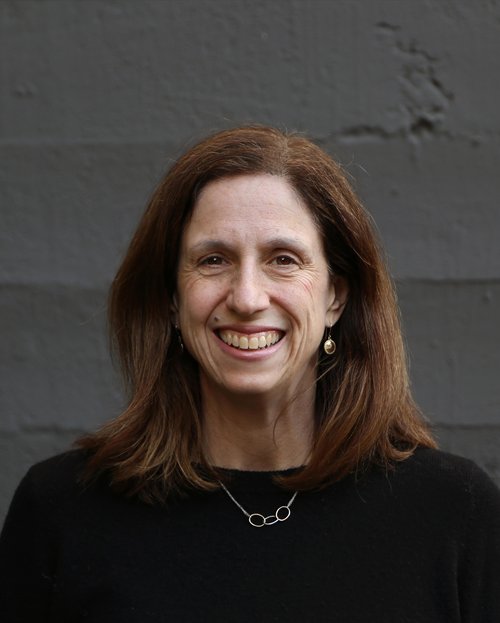 Pamela Kislak
Chief Operating Officer
Pamela is responsible for the operations of LEVER Architecture. Prior to joining the firm, she spent 20 years leading marketing, strategy, and operations for growing companies. Pamela holds an MBA from the Haas School at the University of California, Berkeley and a BA from Dartmouth College.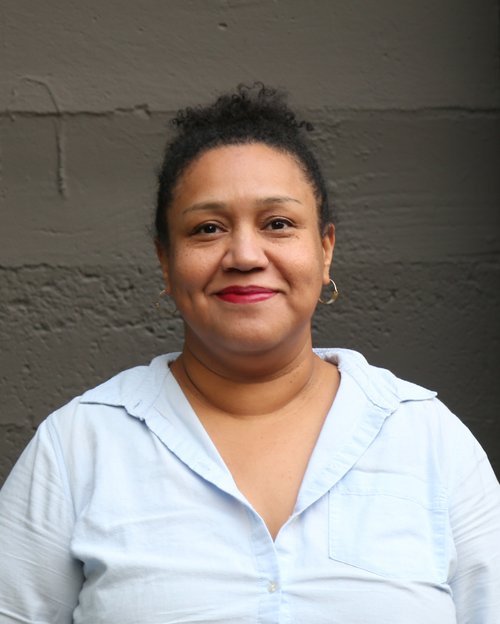 Chandra Robinson
Principal
Chandra has 12 years of experience creating beautiful spaces that are accessible for all. She serves on the Portland Design Commission, and prior to joining LEVER, led the construction of the largest mass timber building in the US. Chandra received a MArch from the Boston Architectural Center and a BS from Portland State University.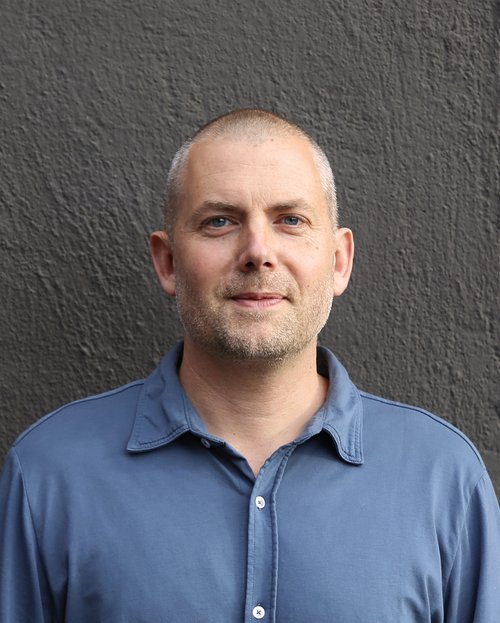 Doug Sheets
Principal
Doug is closely involved in the conceptual development and design of LEVER projects. Part of the firm since its inception, he has played a key role in all of LEVER's major completions. Doug's expertise includes the design of significant institutional, educational, and creative office projects. He received a BArch from Ball State University.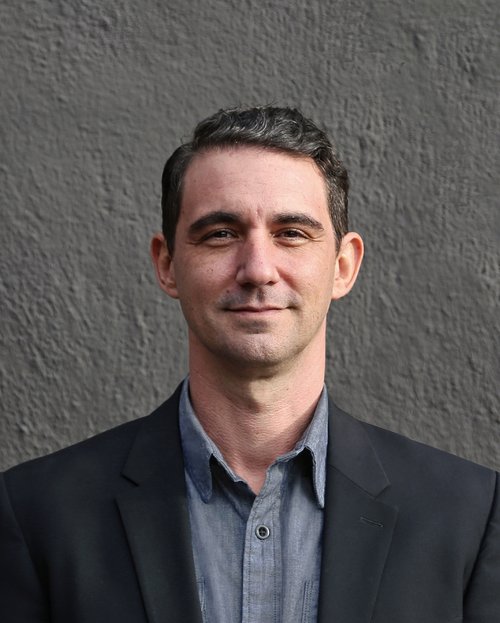 Jonathan Heppner
Principal
Jonathan has over 18 years of design and management experience working with significant civic and creative organizations. As a native Oregonian, his interest in timber detailing and construction led to his management role on Framework, the first mass timber high-rise project in the US to receive permitted approval. Jonathan holds a BArch from the University of Oregon.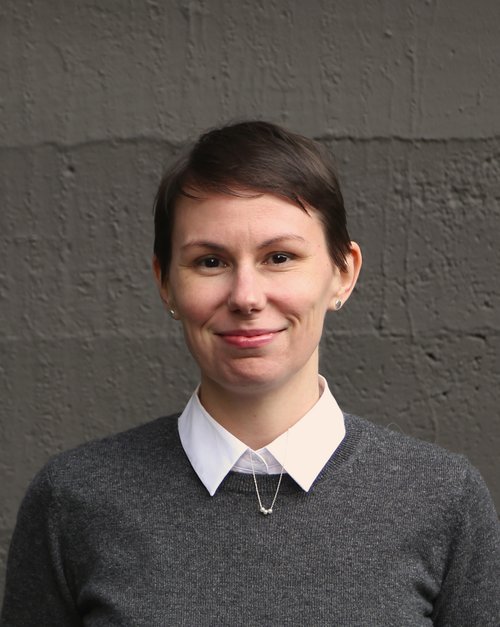 Sara Martin
Principal
Sara leads the firm's business development, marketing, and communications efforts. She draws on 10 years of experience working in the offices of Selldorf Architects, Diller Scofidio + Renfro, SOM, and OMA/ Rem Koolhaas among others. Sara studied architecture at Smith College and the Harvard University Graduate School of Design.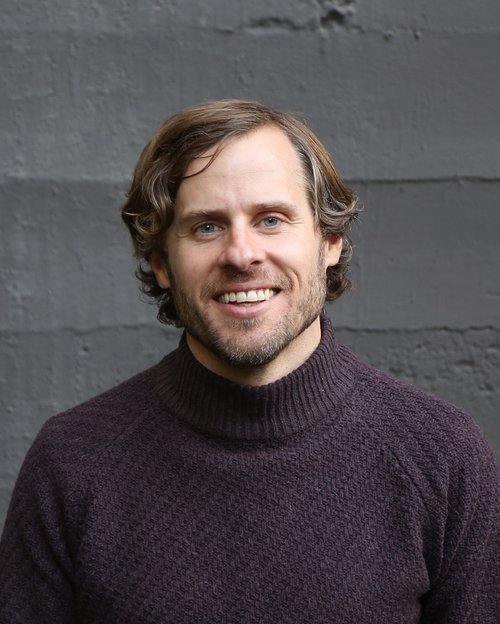 Michael Faulkner
Principal
Michael has more than 15 years of architectural design and management experience working on large, high-profile projects for institutional, healthcare, and residential clients in the US and internationally. Michael received a MArch from Harvard University Graduate School of Design and a BArch from Penn State University.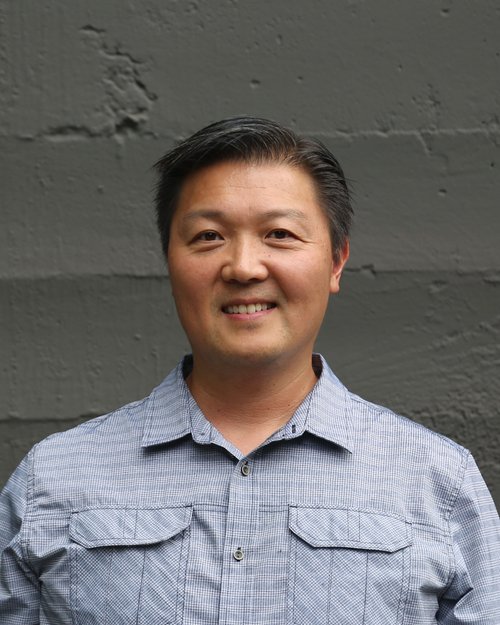 Don Lee
Senior Associate
Don has practiced Architecture for over 20 years. He has managed an array of projects ranging from commercial high-rise and mixed-use to small residential. Prior to joining LEVER, he was a Senior Associate at Robert AM Architects in New York. He received a BFA and BArch from Rhode Island School of Design.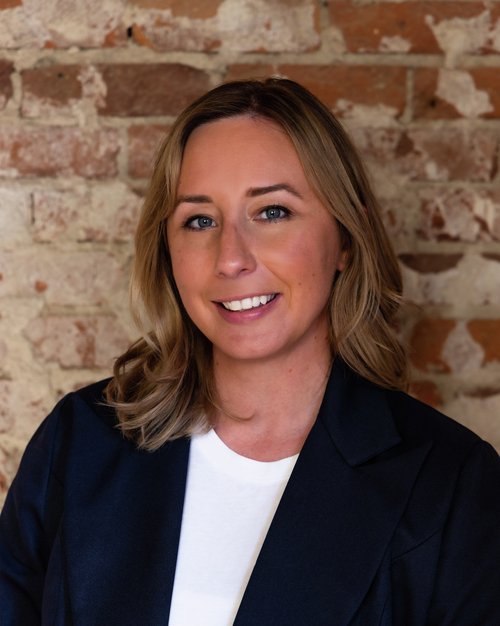 Sigita Moran
Senior Associate
Sigita is the Director of Business Development, based in Los Angeles. With an architectural degree from Cal Poly San Luis Obispo and over 12 years of experience in the industry, she leads strategy, relationship building and positioning for the west coast region. Sigita brings a big picture perspective and critical eye to LEVER's evolution as a practice.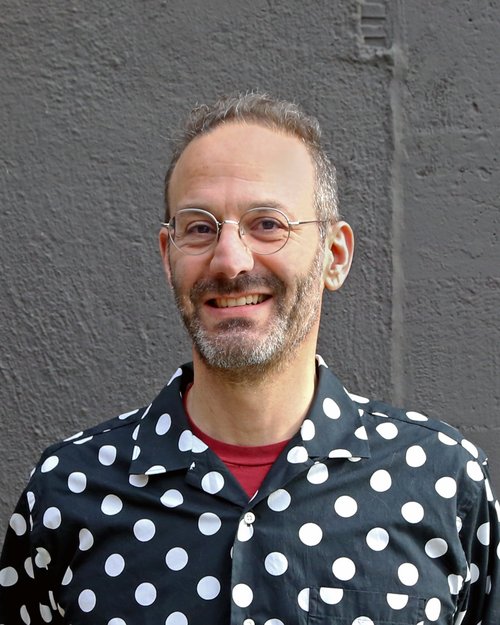 Jeff Stern
Senior Associate
Jeff is passionate about projects that push the envelope of sustainability to help combat climate change, improve our neighborhoods and cities, and create spaces that inspire. A licensed architect, Jeff has completed an extensive array of projects from carefully crafted custom houses to large public buildings. He works diligently to achieve an architecture that is clear, effortless, and without self-consciousness.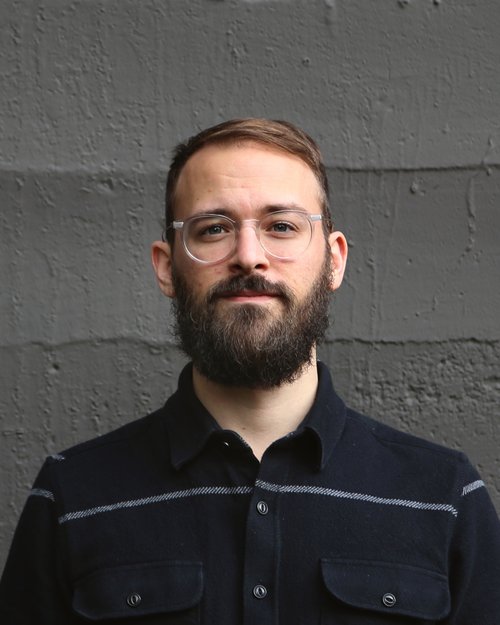 Chris Grosse
Senior Associate
Chris attended Illinois Institute of Technology, and worked in Chicago for 10 years before joining LEVER. His strong technical knowledge supports his focus on producing exceptional design, and his experience encompasses a variety of large-scale projects, including a student center, a rehabilitation hospital, and most recently, LEVER's expansion of Adidas North American Headquarters which he led from design through construction.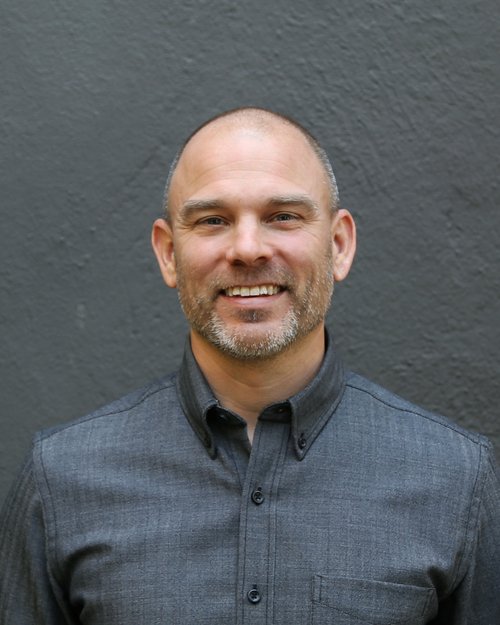 Bryce Tolene
Senior Associate
Bryce is a licensed architect with over 20 years of experience, specializing in complex educational, cultural, and institutional projects. He has worked in the Pacific Northwest and in Chicago, where he has developed extensive technical knowledge on envelope detailing and project delivery. He taught architectural studios at SAIC in Chicago and received a BArch from Ball State University.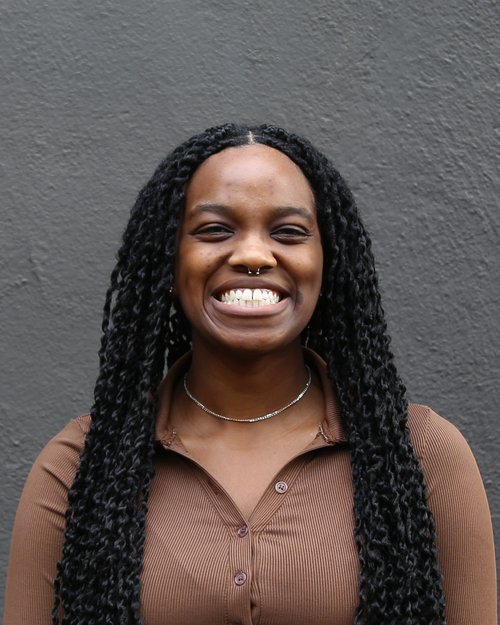 ShaCari Alexander
Designer
ShaCari is a designer and artist with a keen interest in creating at the intersection of art, architecture, and social service. She recently earned a BArch from The University of Texas at Austin, where she developed a passion for equitable design – with an emphasis on craft, collaboration, and interpersonal connection.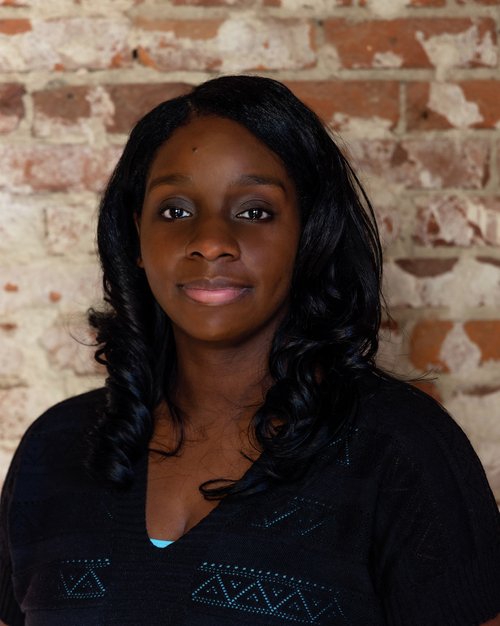 Chinita Brazil
Controller
Chinita is a finance and accounting professional with over 14 years of experience. A native of Alabama currently based in Los Angeles, her past work includes six years in the architecture industry prior to joining LEVER. Chinita holds a BS in Accounting and a BS in Finance, MACC, and EMBA.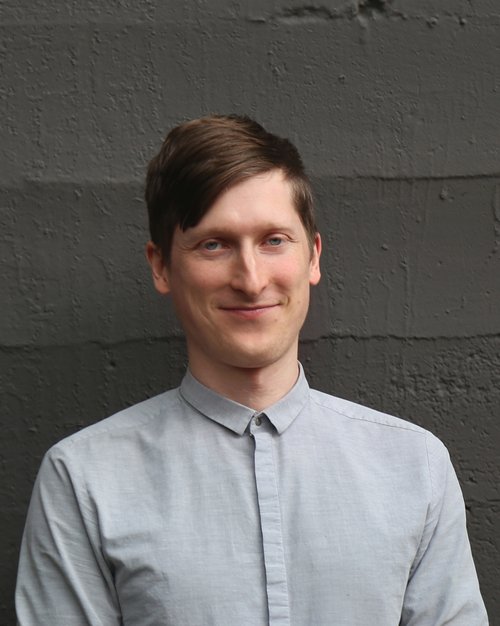 Timothy Cooke
Associate
Timothy is a licensed architect whose work focuses on integrating a keen understanding of material and energy use into the design process. In addition to his project work, Timothy leads interdisciplinary research at LEVER that is focused on increasing transparency and access to information about the forest practices associated with wood products used in the built environment.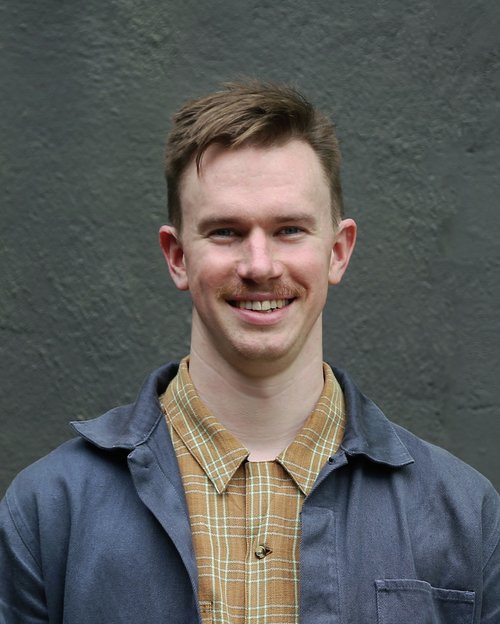 Flynn Casey
Designer
Flynn is a designer and maker. Drawing inspiration from the landscape, his work leverages advanced technology with a tactile understanding of material and craft. Prior to joining LEVER, Flynn worked for Lake|Flato Architects and holds an M.Arch from the University of Oregon.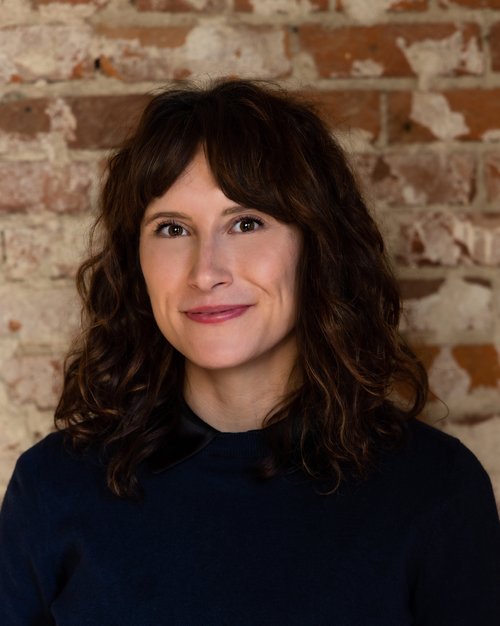 Haley Coughlin
Architect
Haley is interested in thoughtful, place driven architecture. With a diverse portfolio of campus and community projects, she excels at translating concept sketches to built work while developing trust-based working relationships with clients, contractors, and the design team. She is a licensed architect in California and received a BArch from Cal Poly SLO.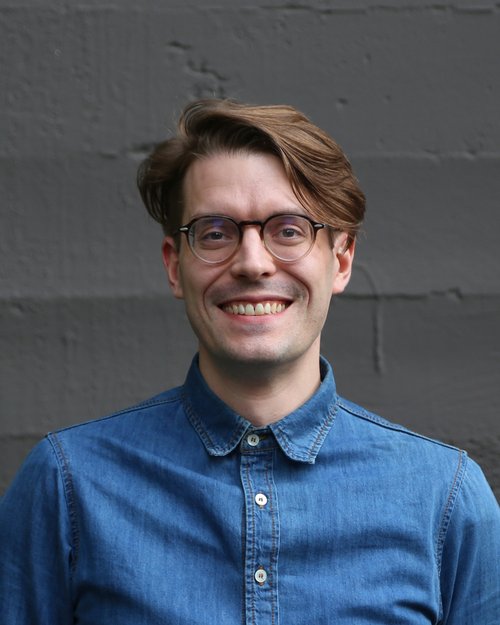 Blair Cranston
Architect
Blair is a licensed architect with over 10 years of experience focusing on education, cultural, and commercial projects. He is passionate about creating spaces for people to work and learn collaboratively. He has worked on numerous projects while at LEVER, most recently the North Portland and Albina libraries. Blair has an MArch from Harvard University and a Bachelors in Chemical Engineering.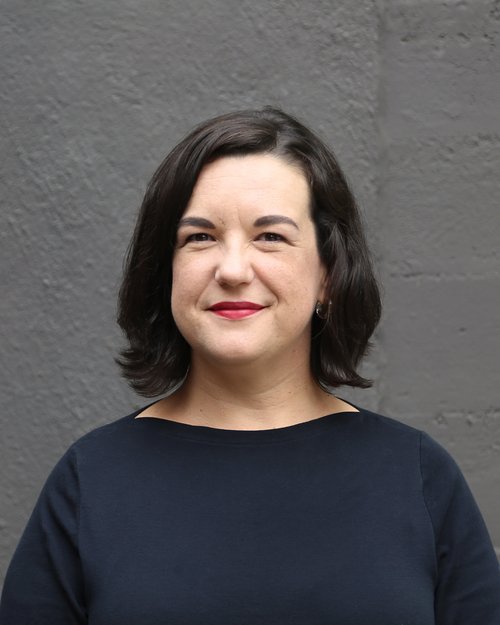 Jennifer Engler
Project Coordinator
Jen is a project coordinator and executive assistant with over fifteen years of experience supporting mission-driven organizations and nonprofit operations focused on access to nature and building community. Originally from NW Florida, she has put roots down in Oregon where her love of nature inspires her daily.  Jen holds a BS degree from Florida State University in Environmental Studies.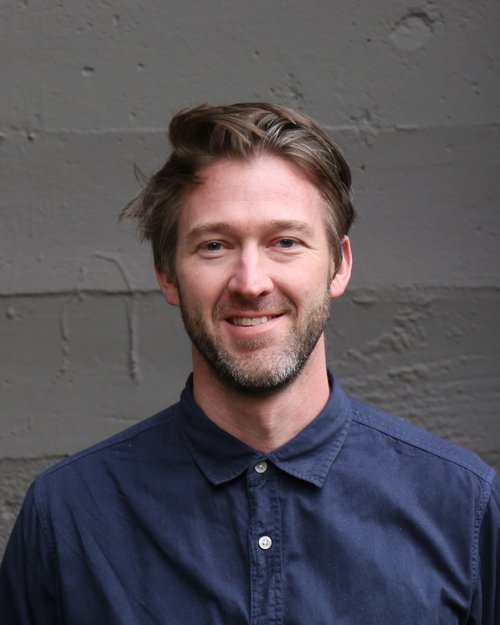 Jeff Ernst
Architect
Jeff is an architect with over 10 years of experience designing and executing a variety of project types, with a focus on private and multifamily residential projects. His approach is highly technical and creative, foregrounding the unique vision of his clients.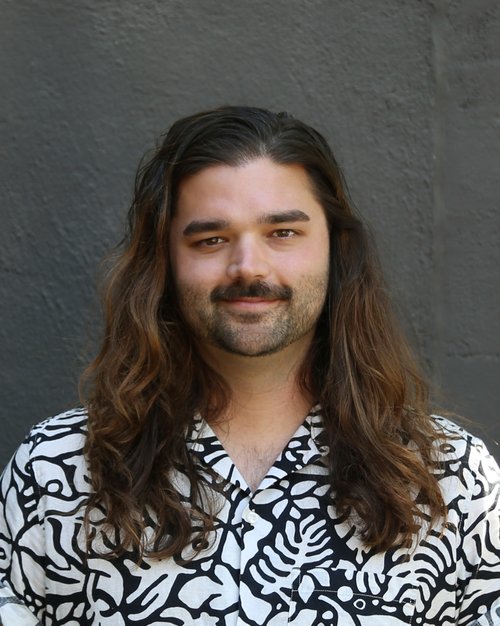 Michael Gastineau
Designer
As a newcomer to the Pacific Northwest, Michael brings 7+ years of design and project management experience across small and medium-sized cultural projects. His methodology embraces the potential of design as a collaborative investigation of context, craft, and materiality ­­- seeking precision and clarity through an iterative and immersive process. Michael holds an MArch and BS from Ball State University.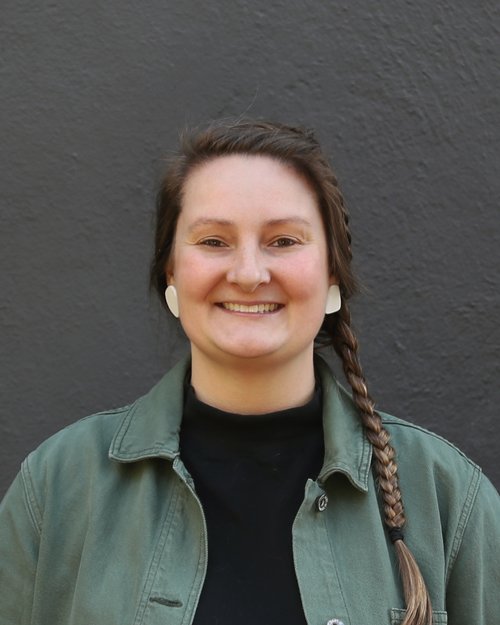 Ashley Koger
Architect
Ashley is a potter and ceramic artist whose interest in materiality and form greatly influences her approach to architecture. Her work on urban multi-family housing focuses on equitable access and designing inviting homes that help to fill the gap in affordable housing. She's a licensed architect and holds an MArch from University of Oregon and a BSArch from University of Cincinnati.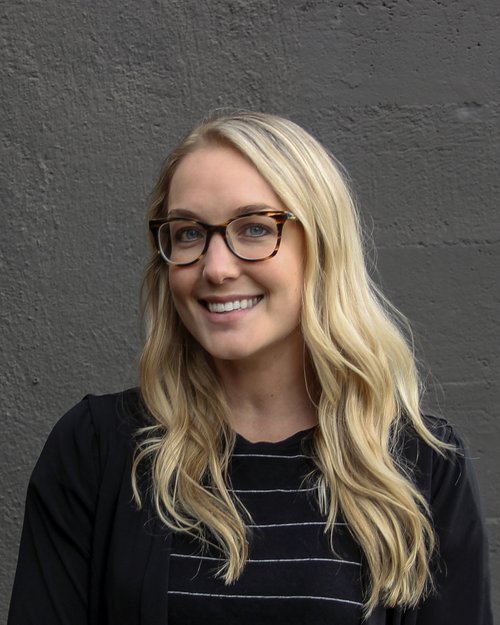 Whitney Geier
Associate
Whitney is a creative marketer, designer, and photographer who brings 10 years of marketing and management experience to LEVER. She has a deep love for nature and is passionate about increasing diversity, equity, and inclusion in the building industry and beyond. Whitney holds a BA in Photography and Digital Arts from University of Oregon.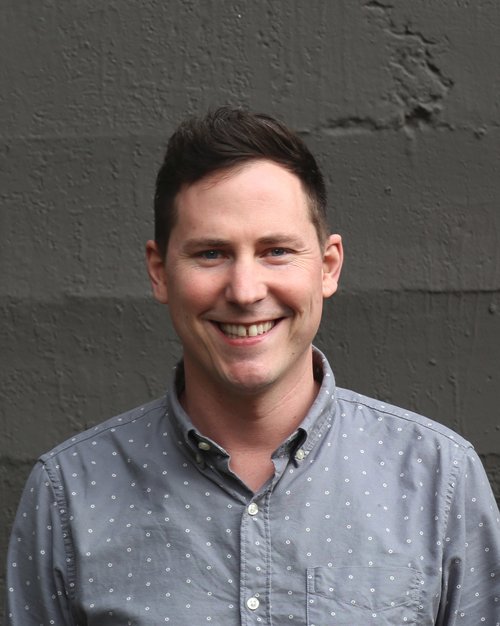 Michael Gross
Associate
Michael currently leads LEVER's 3D visualization efforts. His contributions are integral to the development of our projects, providing instant visual feedback loops during collaborative design processes. He has managed the design and construction of award-winning LEVER projects, including the L'Angolo Estate Winery. Michael received his MArch from Southern California Institute of Architecture and a BS from Portland State University.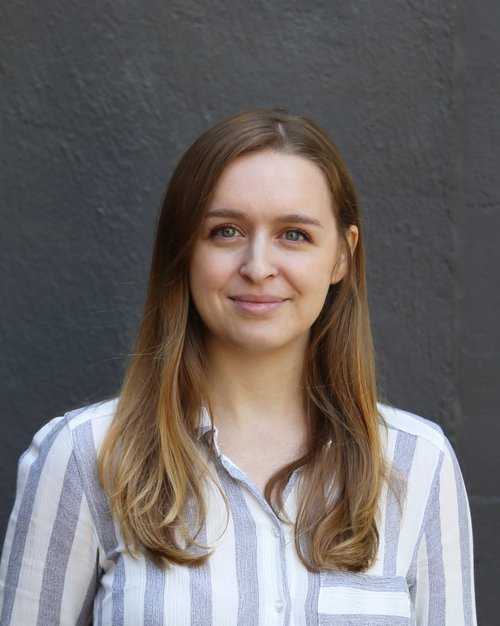 McKenzie Gutierrez
Designer
McKenzie is a designer at LEVER. She is a recent graduate of the University of Oregon MArch program, and holds BS in Public Policy with an emphasis in Health Management from the University of Southern California. In addition to architecture, McKenzie has experience with community engagement, behavioral health, and academic research that informs her interests and work.
Nate Lambdin
Associate
Nate's background in graphic design contributes to his ability to clearly communicate complex ideas to a diverse audience. He is a licensed architect with 11 years of experience designing and managing large projects for a variety of institutional and corporate clients. Nate holds a Bachelor of Fine Arts from VCU and a Masters of Architecture from the University of Washington.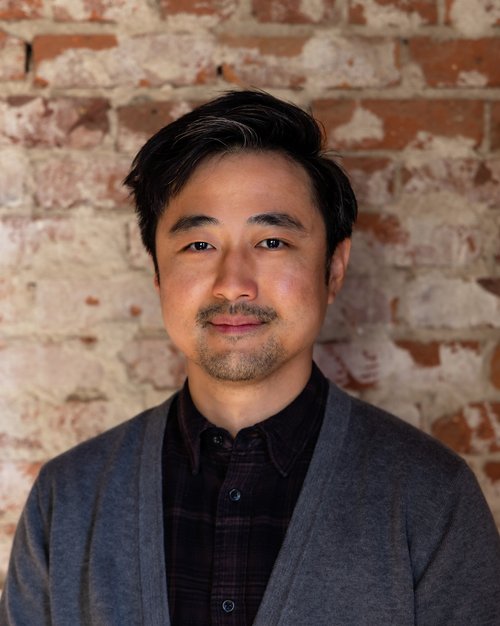 Kevin Lee
Architect
Kevin is a licensed architect who has over 10 years of design experience on domestic and international work. At LEVER, he was a part of the Adidas North American Headquarters, 843 N Spring St, and 2525 Hyperion Ave project teams. Kevin received his MArch from MIT and a BA in Architecture from UC Berkeley.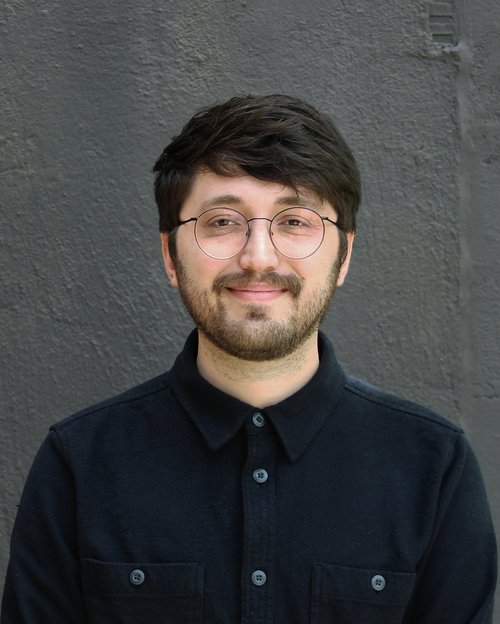 Henry Lennon
Designer
Henry is an architectural designer from the Midwest. Having worked on projects ranging from some of the largest stadiums in the world to small residential homes, he brings a diverse perspective and skill set to the table. No matter the scale, he is always focused on how our built environments affects the individual and helps to cultivate a community for those around it. He received his MArch from the University of Kansas.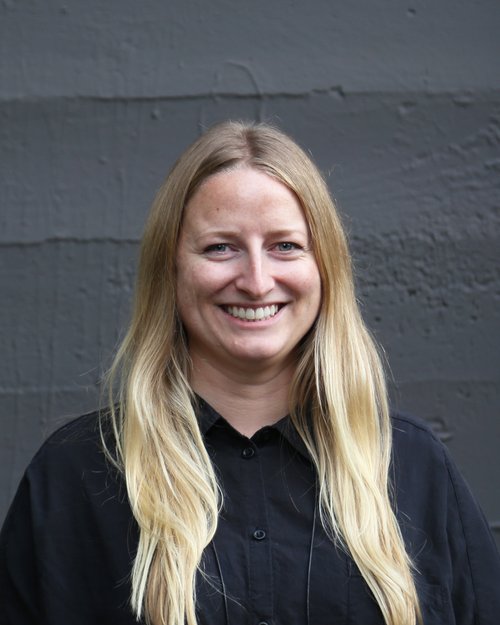 Kelsey McWilliams
Architect
Kelsey is a designer and collaborator with a holistic, cross disciplinary approach to projects. Her designs explore texture and materiality with a keen sensitivity to a building's sense of place, and its relationship to the human experience. Kelsey holds a BArch from the University of Oregon and has over 10 years of experience in the Portland architecture and design community.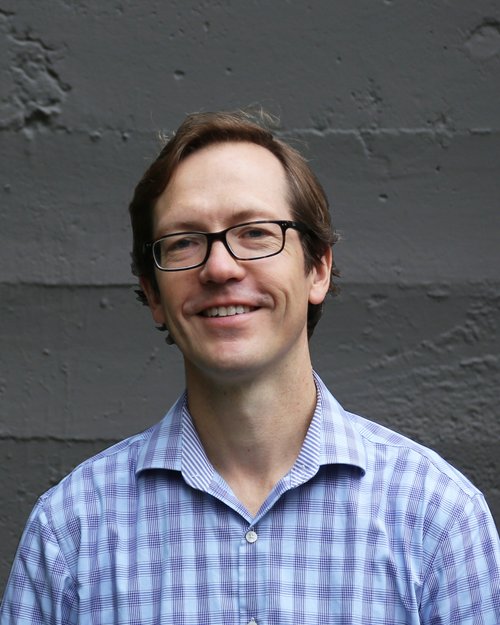 Doug Miller
Architect
Doug's interests cover a wide range of scales, all the way from urban morphology to nuts and bolts. In addition to traditional architecture practices, he has worked in diverse settings that include an EV technology startup, several academic research centers, and, briefly, an English translation company in Tokyo. He is a licensed architect and has degrees from Princeton, UCLA, and Harvard.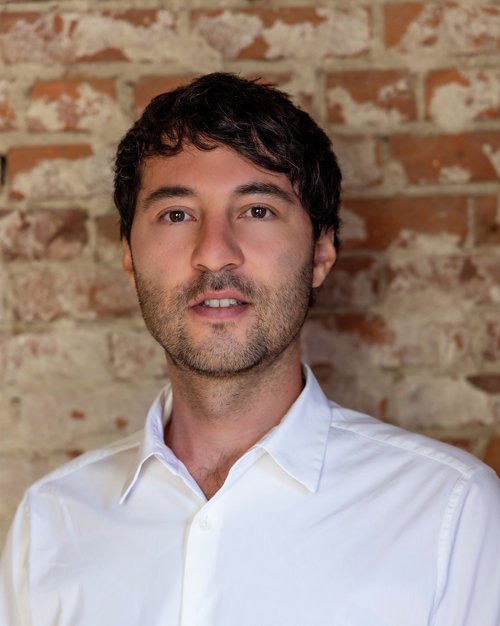 Max Moriyama
Designer
Max is a Los Angeles-based designer interested in sustainable hospitality and residential projects that explore novel relationships between landscape and the built environment. Previously, Max worked at Bjarke Ingels Group and Tredje Natur, and has experience as a sustainable design consultant at the Energy Studies in Buildings Laboratory. He received his BA from UC Berkeley and MArch from the University of Oregon.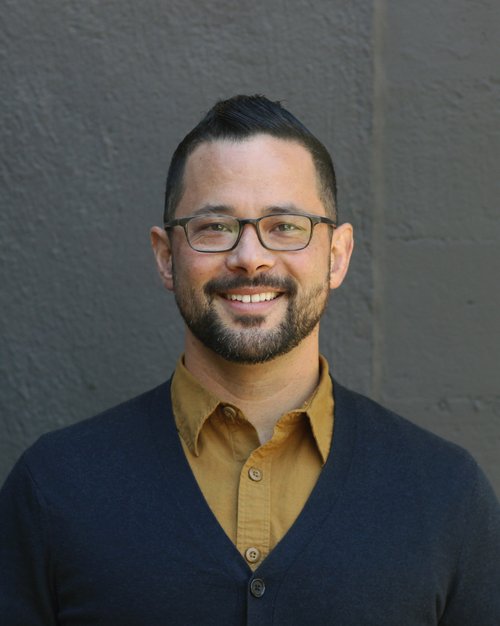 Tyler Nishitani
Architect
Tyler's experience is focused on civic, cultural, and community design. He is passionate about design excellence in service to the public realm, and brings significant experience working with communities on the design of libraries. Tyler previously worked with Kengo Kuma and Associates on an iconic new complex of cultural buildings at the historic Portland Japanese Garden.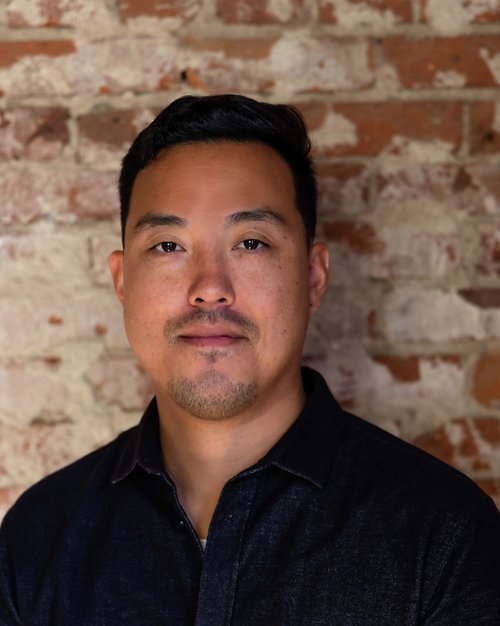 Justin Oh
Architect
Justin is a California-based architect with 12 years of experience delivering innovative and creative designs. His work encompasses a wide range of projects, including art museums, tech and lab offices, and large-scale mixed-use developments. He received a BArch from the Southern California Institute of Architecture and led design teams at Gehry Partners prior to joining LEVER.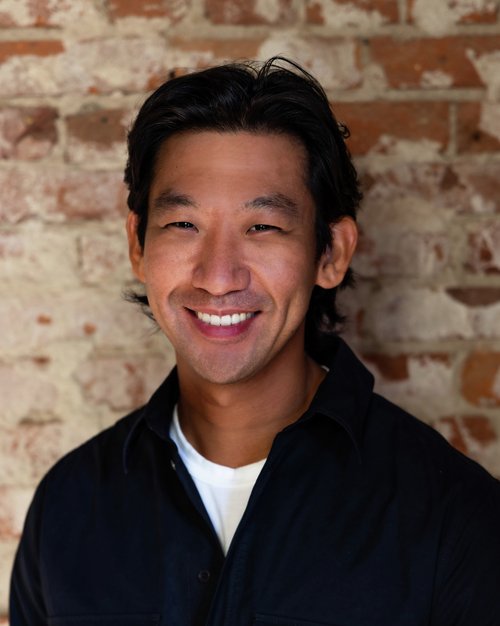 Peter Park
Architect
Peter is an architect in California, with a keen interest in the technical representation of architecture. His enthusiasm for drawing builds on his Studio Art background, where he focused on painting. He received his MArch from the Southern California Institute of Architecture and his BA in Studio Art at the University of California, San Diego.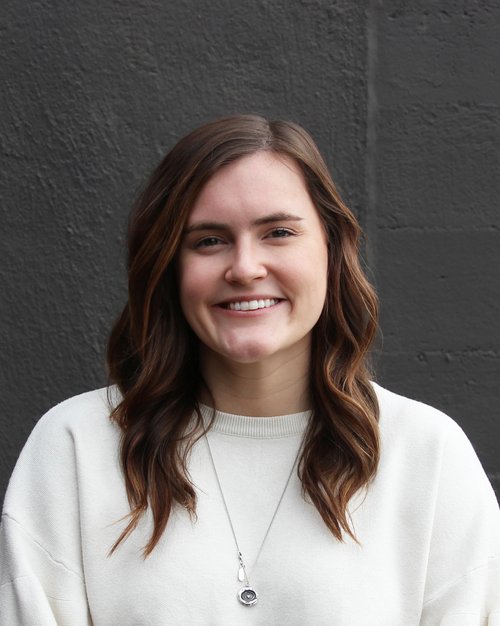 Kayla Swanson
Designer
Kayla has worked on a variety of projects spanning adaptive reuse, renovation, and new construction, including projects for significant education and civic clients. She brings a background in both architecture and interiors to each project, balancing focus on the details amid big picture decisions. Kayla received her Masters in Interior Architecture and Masters in Architecture from University of Oregon.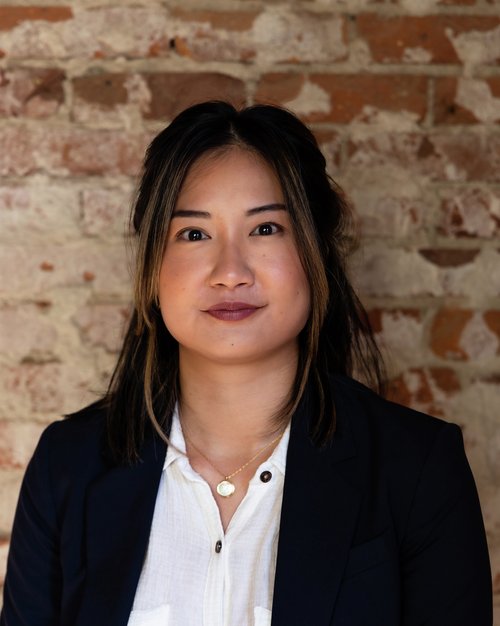 Yen Vo
Designer
Yen is a designer and maker passionate about design that inspires, brings joy, facilitates growth, and engenders resiliency while being experientially sublime. Her approach begins with exploring how materiality and tactility can imbue people to experience and use space to live meaningful lives. She has honed these skills through a variety of experiences in urban design, healthcare, civic and educational projects.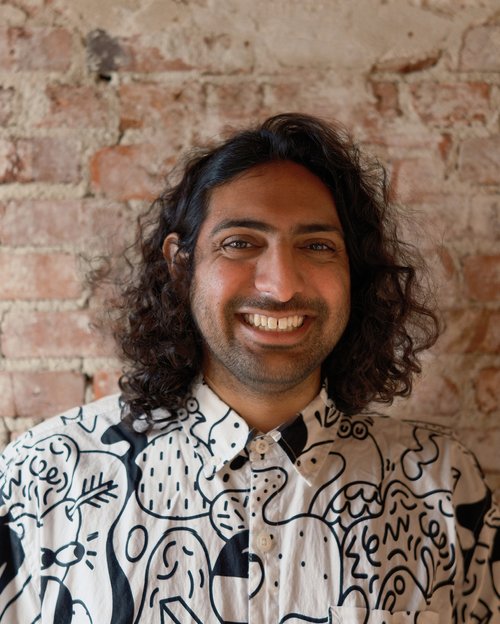 Johan Wijesinghe
Designer
Johan is a researcher and designer with a highly-technical approach to architecture. His work focuses on sustainability and applications of digital technology. Previously, he worked for firms in London, Sri Lanka, and Los Angeles, and received a BArch from the Southern California Institute of Architecture and a MSc from University College London.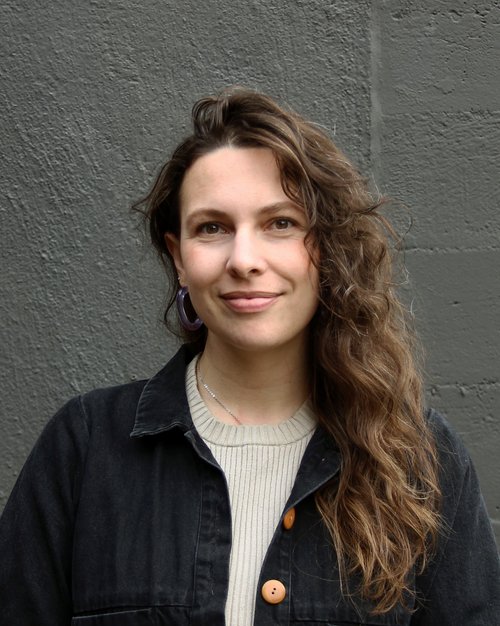 Madeleine Wilhite
Operations Manager
Madeleine is a collaborative operations strategist with over a decade of experience working with values-driven organizations such as Caldera, Headlands Center for the Arts, and now LEVER. A dedicated advocate for spaces that inspire and bring people together to create, celebrate, and learn, Madeleine's interests lie in the overlap between art and the built and natural environments.