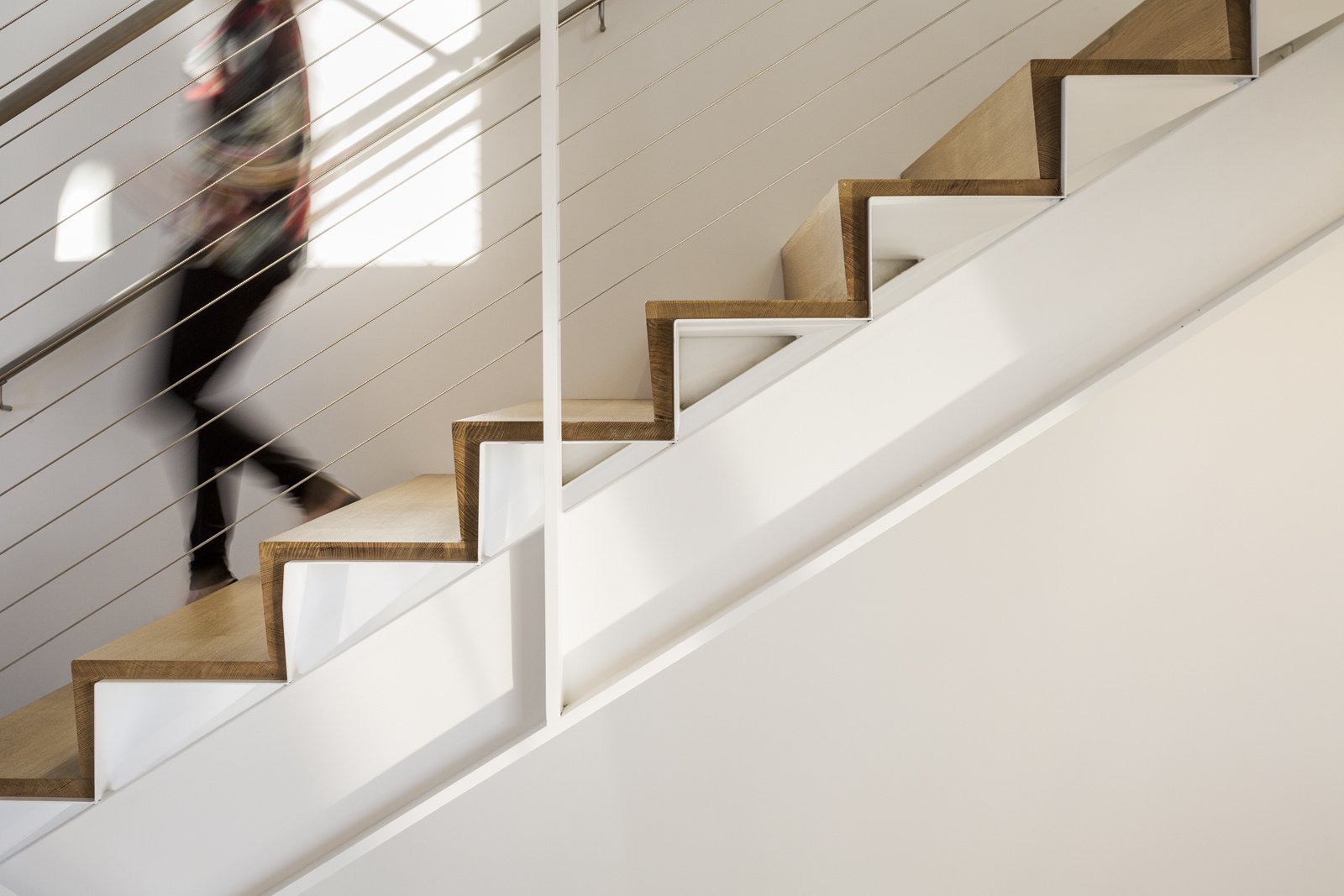 Academy of Motion Picture Arts and Sciences
The project is a full renovation of the Academy of Motion Pictures Arts & Sciences 1970s Headquarters on Wilshire Boulevard. The design was driven by the Academy's vision for an open, functional, and flexible workplace reflecting the organization's contemporary mission and community outreach.
A new open stair fosters interaction between Academy members, staff, and visitors by connecting three office floors to a top floor common space and boardroom. New windows in the formerly opaque Wilshire façade and a new skylight over the stair create a balanced, day-lit office environment.
By replacing the opaque façade with transparent glazing, the building opens to the community. The new glazing provides a view into the renovated Academy Grand Lobby and Event Space, and connects to the renovated 1,000-seat Samuel Goldwyn Theater.