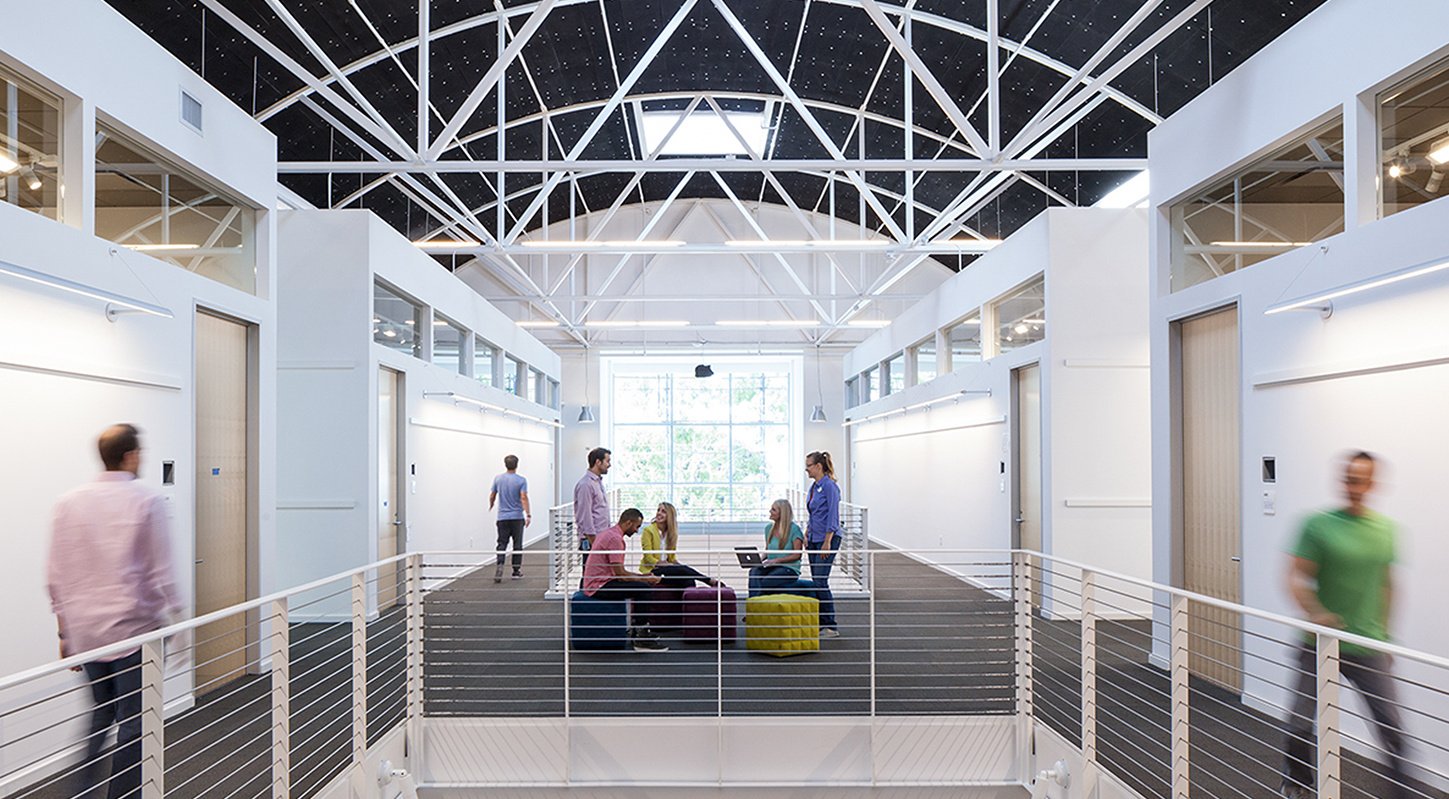 Animation Building Renovation
LEVER designed a significant re-stack/renovation of a 210,000 sf existing Animation Studio. Since the original building's completion in 1994 there have been issues regarding the functionality of the facility, particularly relative to fostering a stronger sense of collective identity for the animation group as a whole.   
Working with creative executives, LEVER was asked to provide a complete vision for transforming the experience of the building for occupants and visitors. Key program requirements included a new common space to accommodate the entire group and more flexible workplace. Based on a careful analysis of the existing building's strengths and weaknesses, LEVER generated a new design concept that included targeted structural interventions and extensive interiors work to re-conceive the character of the building. LEVER also worked with a code consultant to change the classification of the building to reflect revisions to the code to significantly increase the amount of common space in the building while also increasing the overall head count.