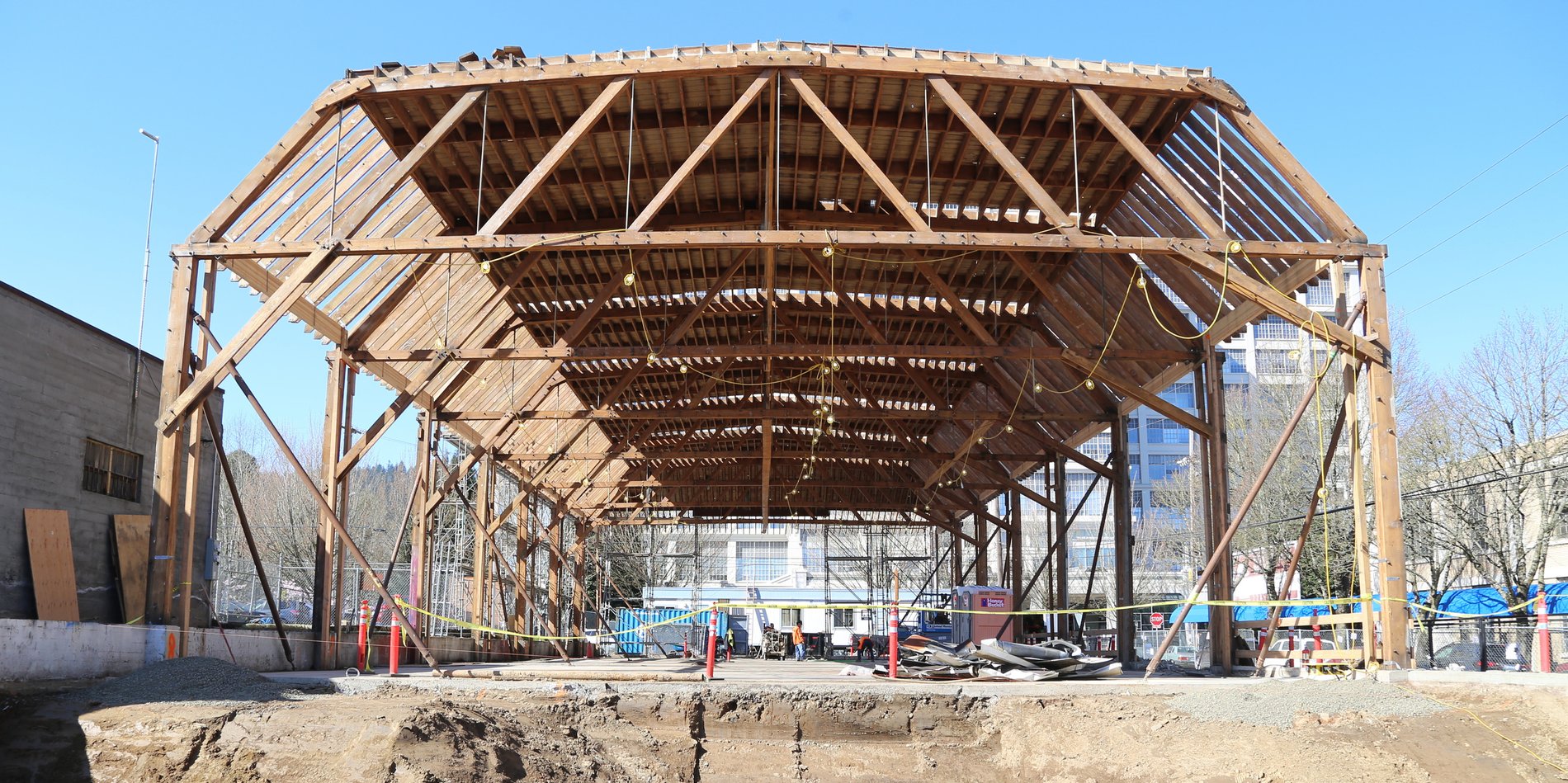 With an abundance of old growth timber present in the existing warehouses on site, the opportunity to incorporate salvaged timber into the design of Redfox Commons was enormous. Construction for this adaptive reuse project completed by LEVER in 2019 started with taking two World War II era warehouses down to their original heavy timber frames. In this process, the wood from an overbuilt mezzanine was deconstructed and salvaged to create a new entry between the two existing structures
The resulting volume and quality of salvaged lumber was exceptionally high, allowing for the wood to be repurposed for the structural frame, stair treads, and flooring of the new addition. Over 6,500 linear feet of 4x12 inch boards were reclaimed, varying in length from 12-24 feet. Working with the general contractor R&H Construction, the lumber was grouped and catalogued by length. From this stock list, LEVER created a diagram for the placement of the boards within the new entry.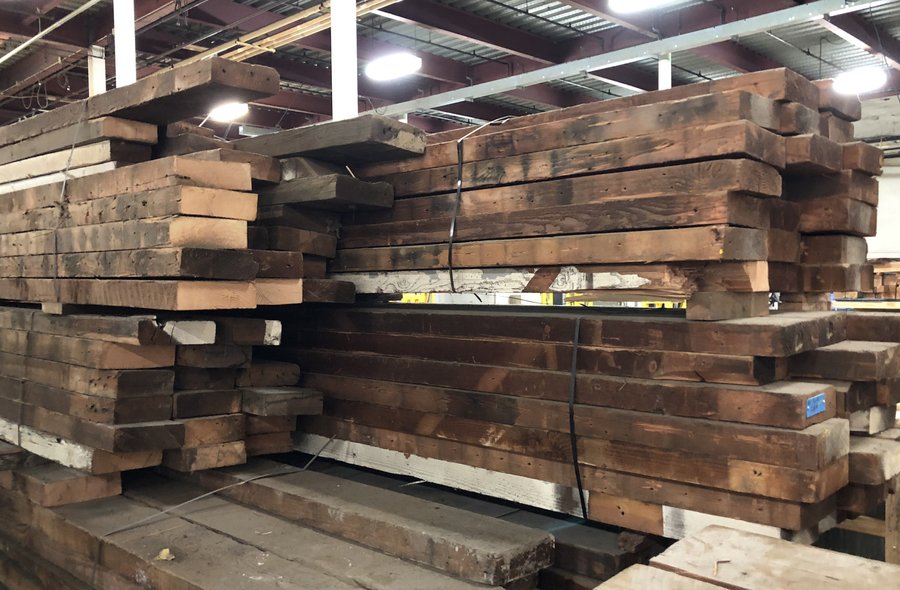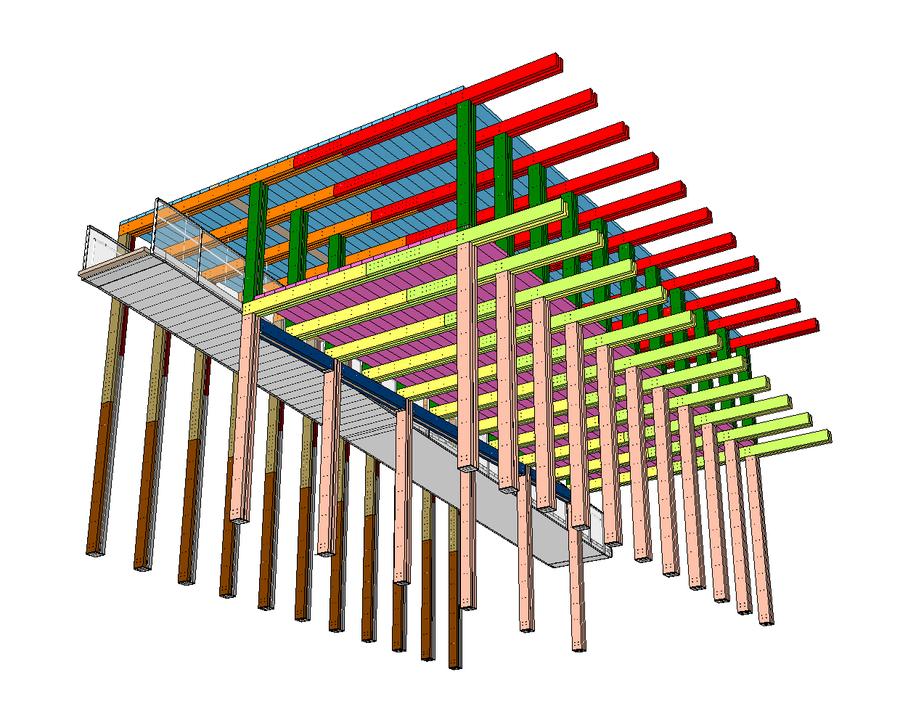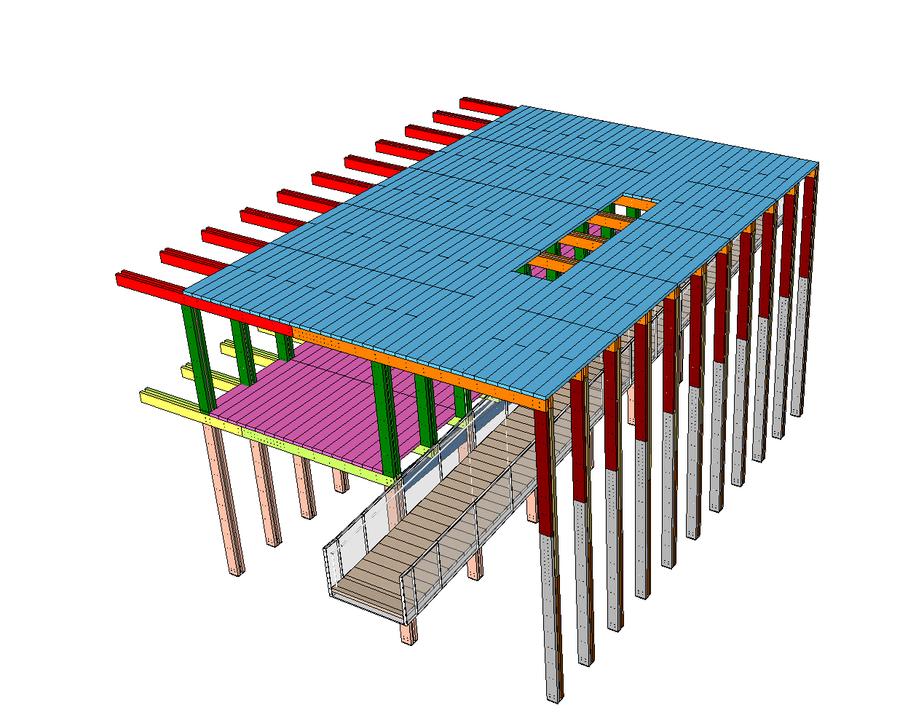 Each color on the diagram indicates a different 4x12 inch board length, providing the contractor with a reference point for selecting and placing materials. To ensure the structural integrity of the columns, the team fastened the salvaged 4x12 inch boards onto a new glue-laminated member using large wood screws. This method coined "screw-laminated timber", achieves its strength and durability from the screws that fasten individual dimensional lumber, stacked on edge, into a single structural element. This hybrid approach allows the use of smaller lumber for the primary structure and provides a consistent connection point at the base of each column.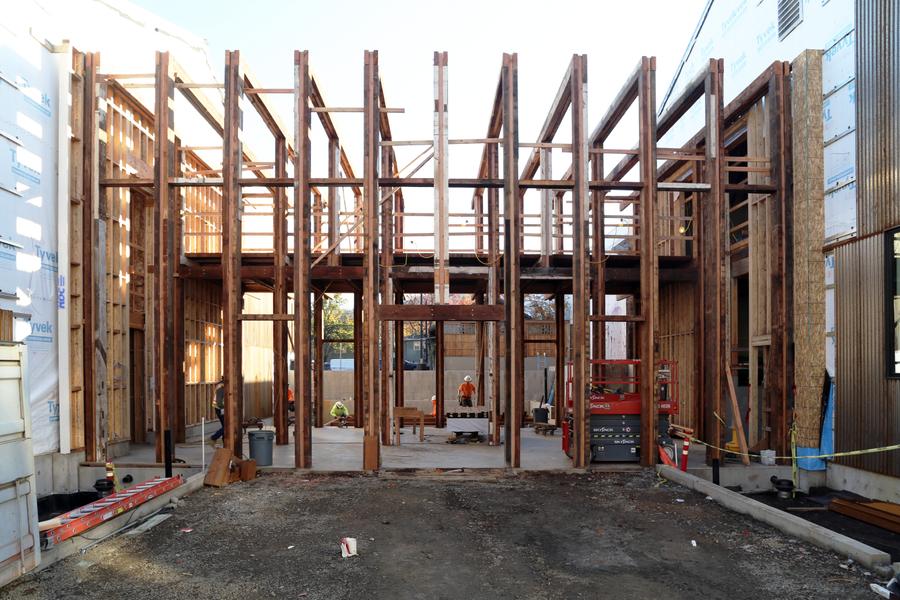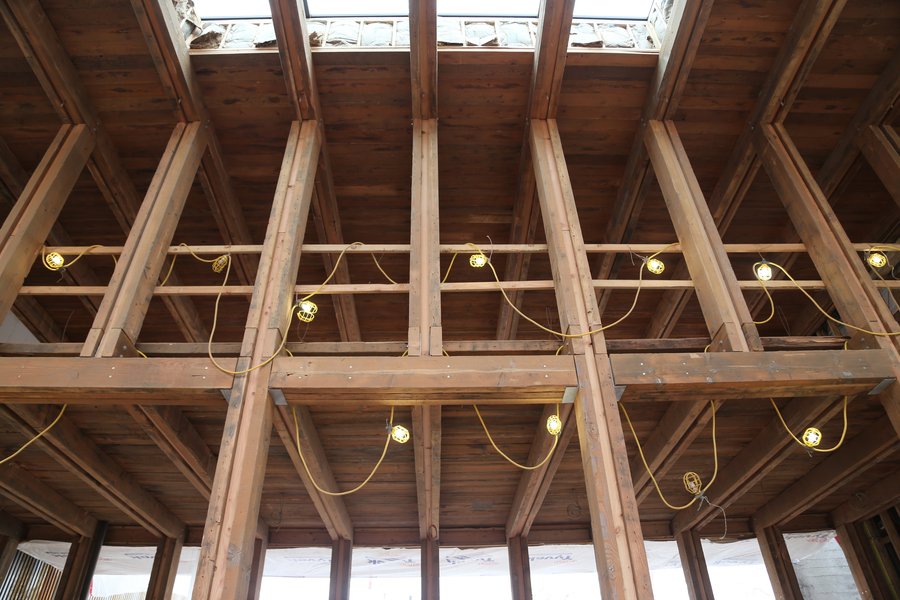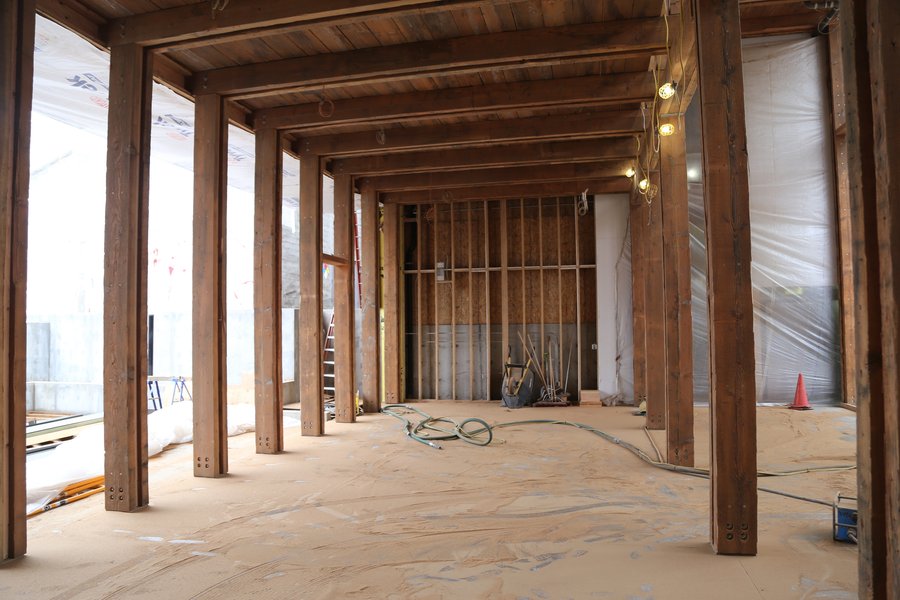 There are several considerations that come into play when working with salvaged lumber. Before it could be considered for the project, the wood was inspected and graded for structural re-use. In addition, old staples, nails, and screws were removed before milling and planing. Unique to the size and location of this project, the team was able to inspect, catalogue, and mill the salvaged material on site.