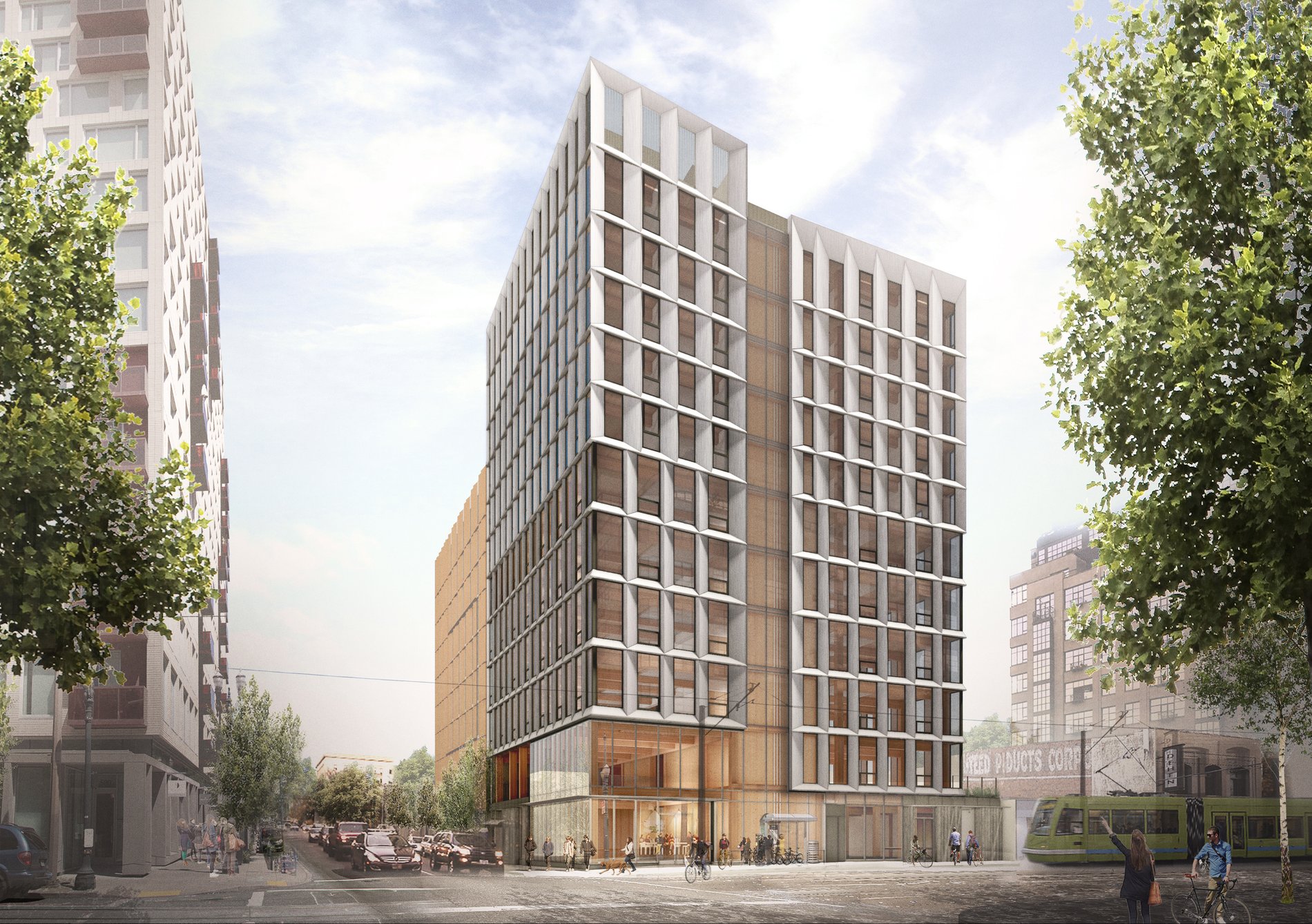 Framework
Framework is the first wood high-rise design in the US to receive approval for construction. The project seeks to be a catalyst that connects sustainable urban development to rural economic growth regionally and nationally. Framework is supported by a 1.5 million dollar award from the US Tall Wood Building Prize Competition to offset the costs of testing and peer review necessary to pursue a performance-based project beyond what is permitted in current building codes.
The mixed-use design combines retail and public exhibition on the ground floor, with five levels of office, and 60 units of affordable housing. Framework's commercial tenants will be B corporations—businesses certified to meet rigorous standards of social and environmental performance, accountability, and transparency. The housing component of the project will accommodate residents earning less than 60 percent of the Area Median Income (AMI).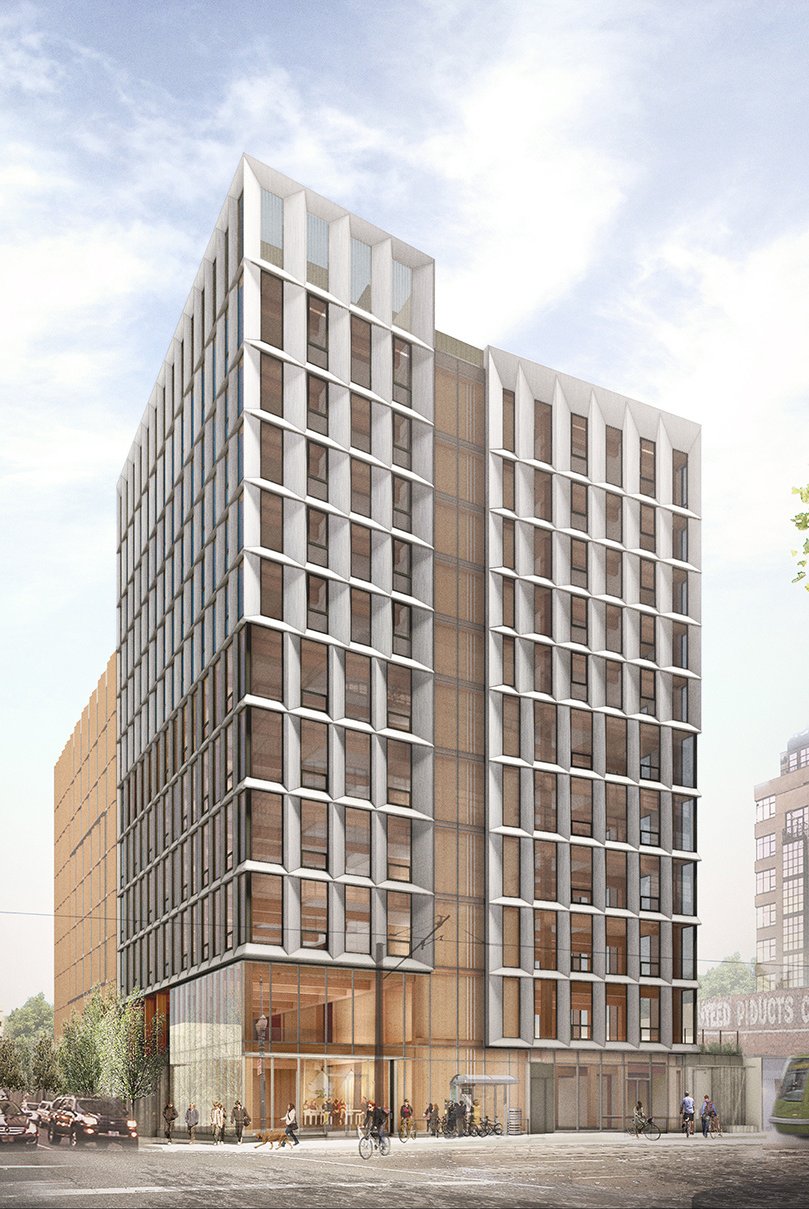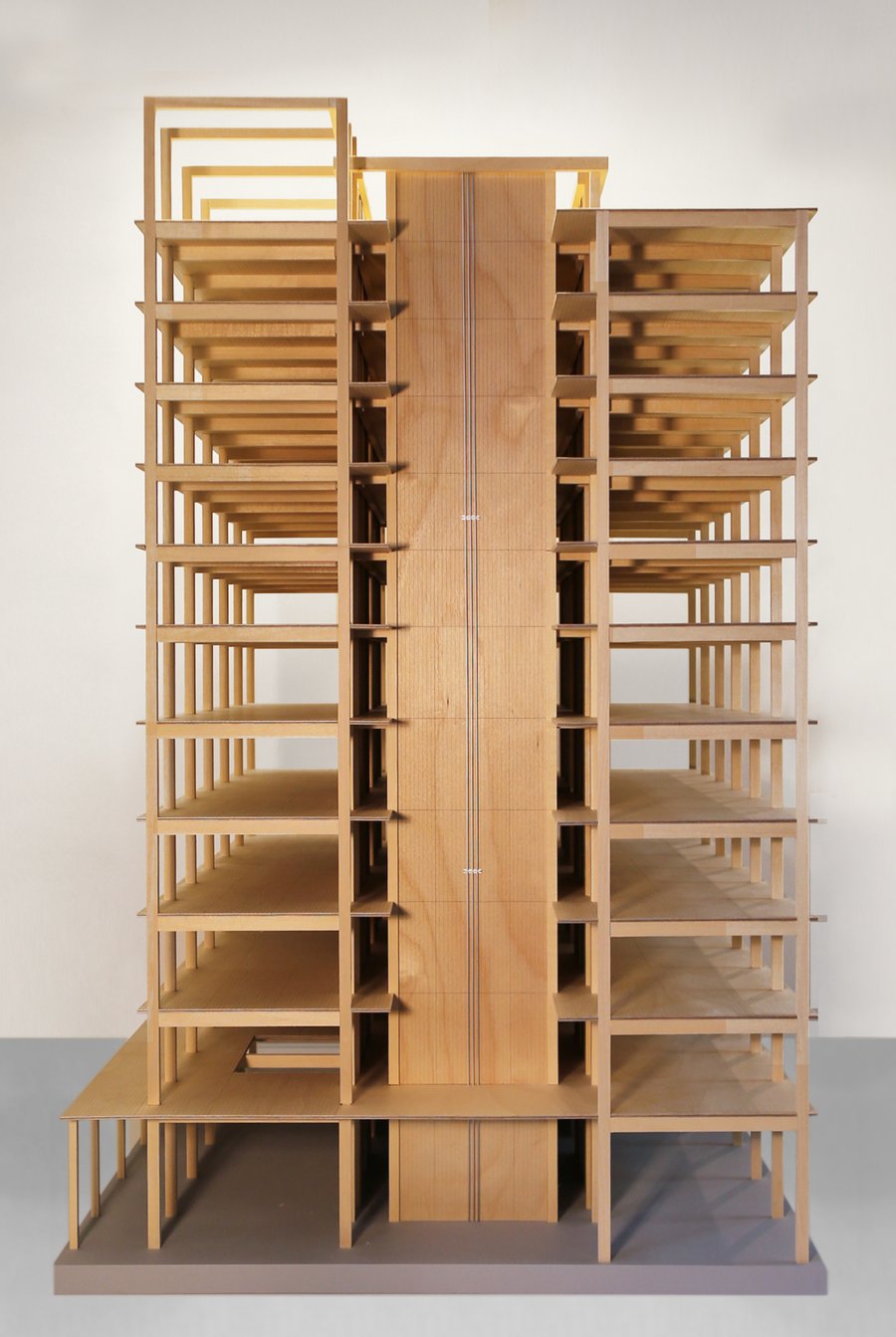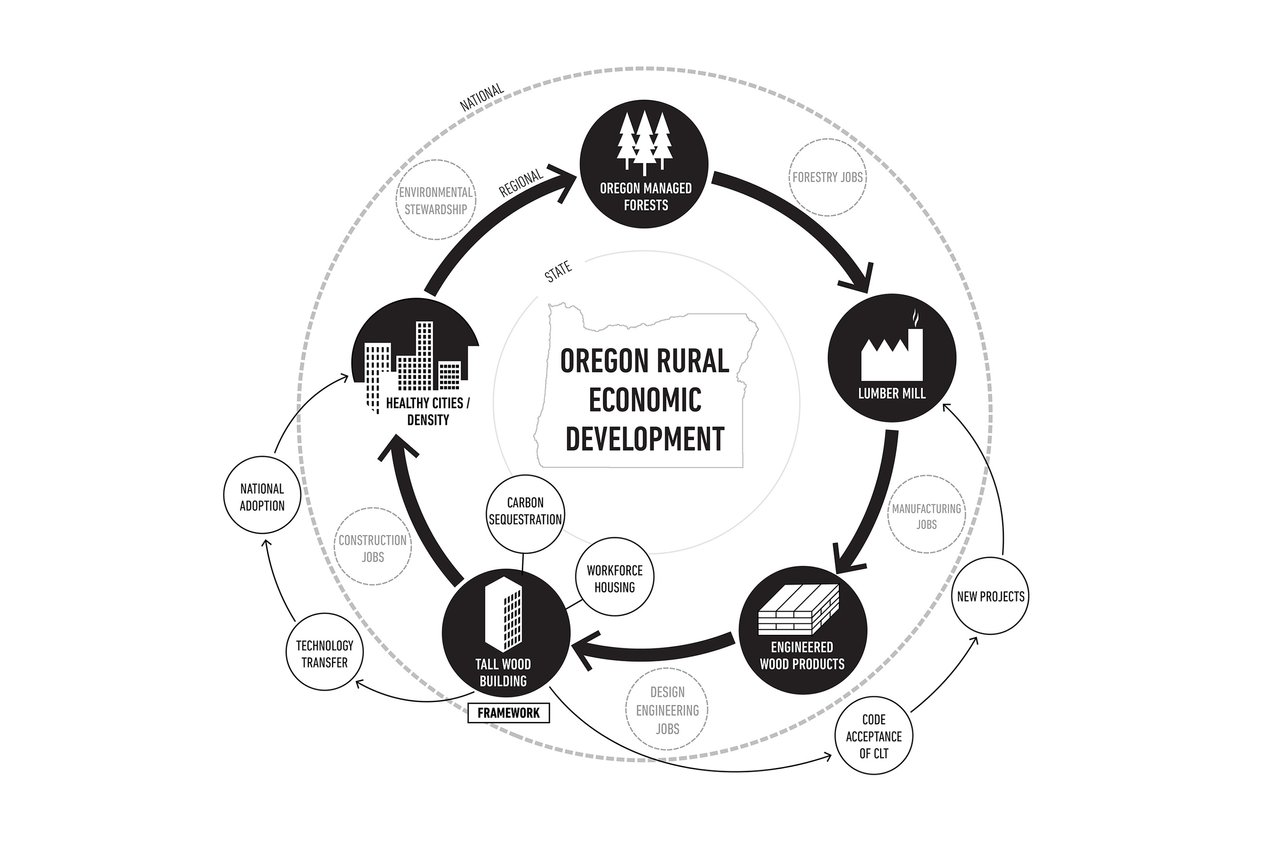 Framework is part of a mutually beneficial cycle between natural resources, the rural timber industries that rely on these resources, and the cities served by the completion of these buildings. Demand for tall wood buildings in urban areas drives economic opportunity in rural areas by the creation of jobs and the manufacturing of wood products to meet the market need.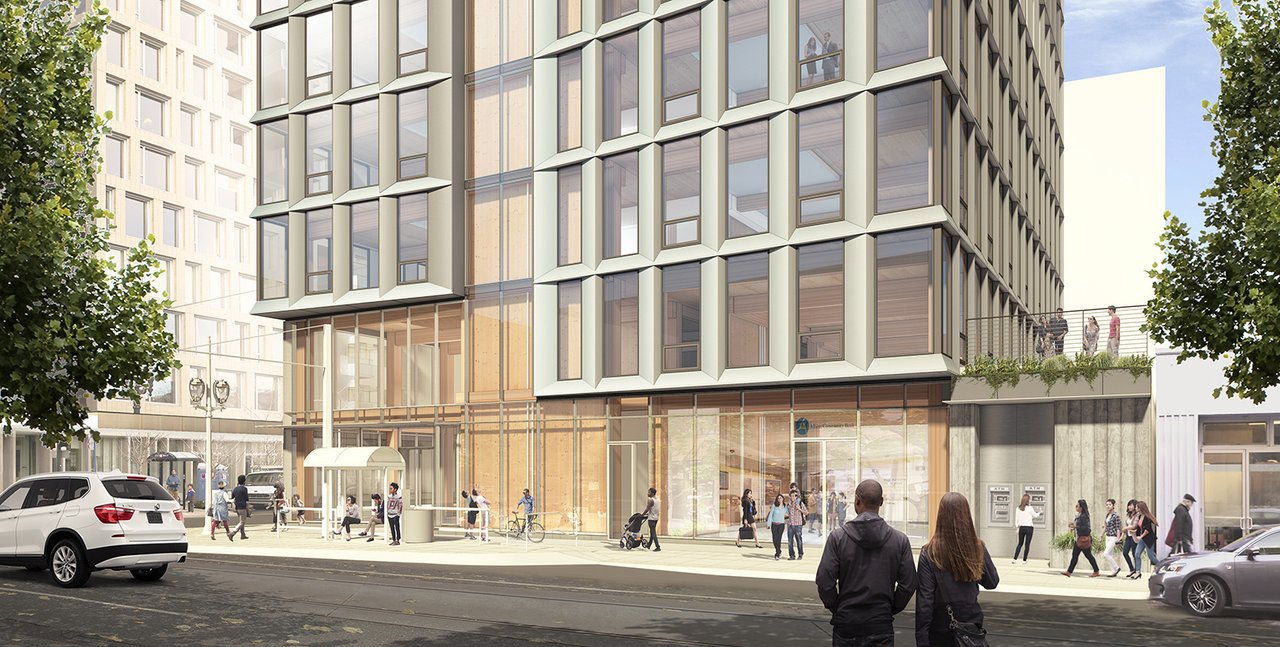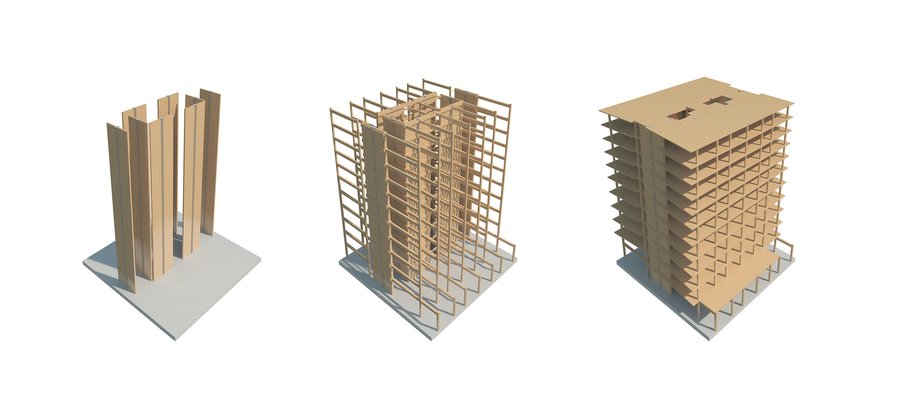 Framework's design is intended to showcase the nature of an innovative mass timber structure on the city skyline and at the pedestrian level. The façade is split and lifted to reveal the project's CLT core and the exposed wood interiors in the ground floor public spaces. The glass-enclosed shaft in front of the CLT core also serves as a heat recovery system for heating the housing units.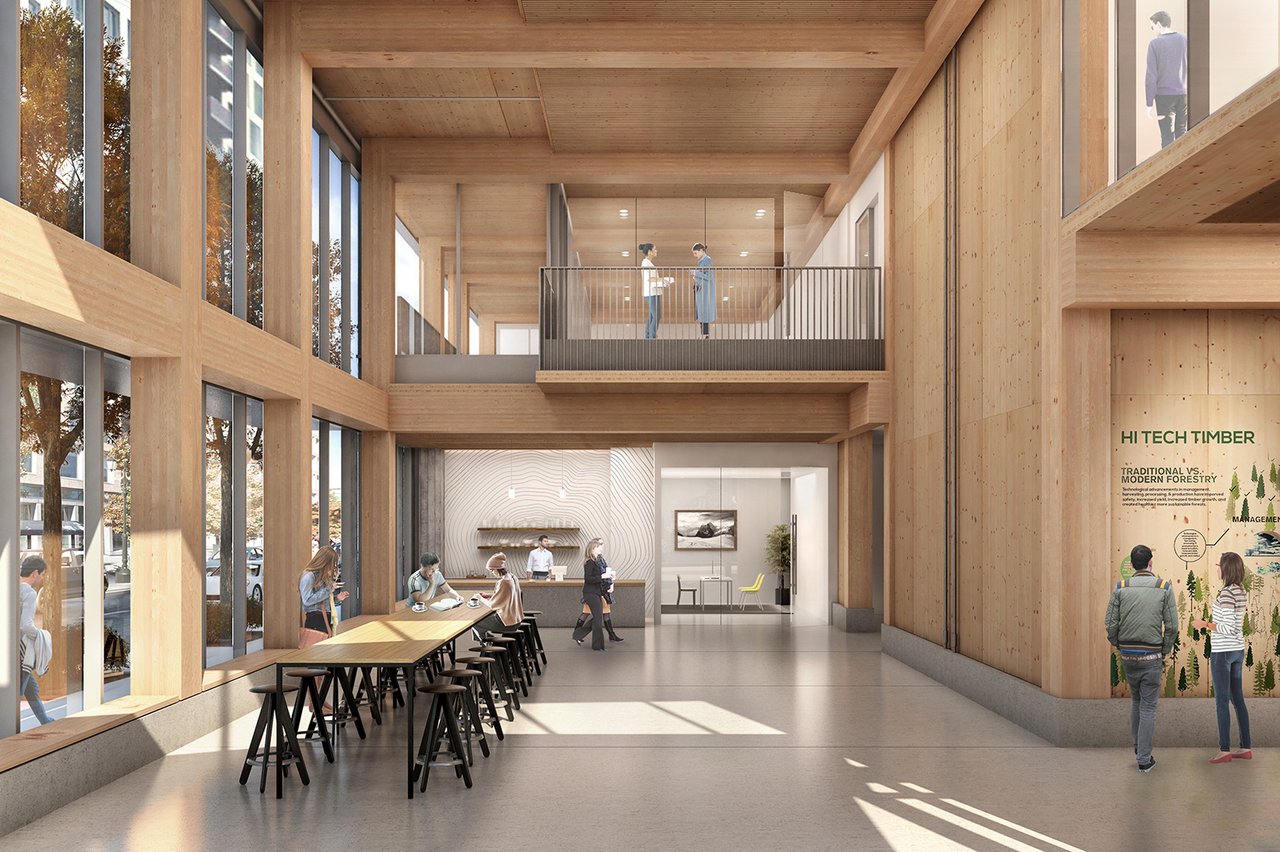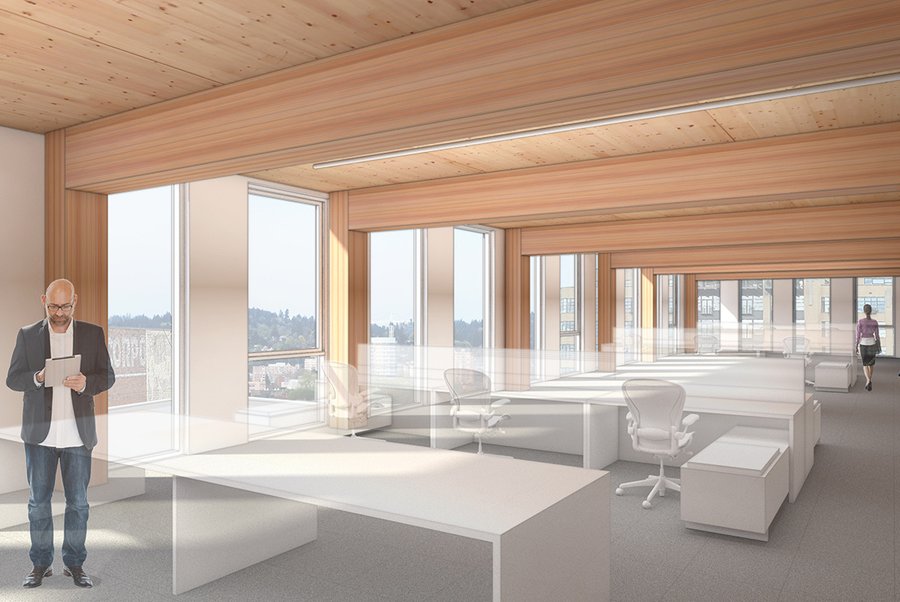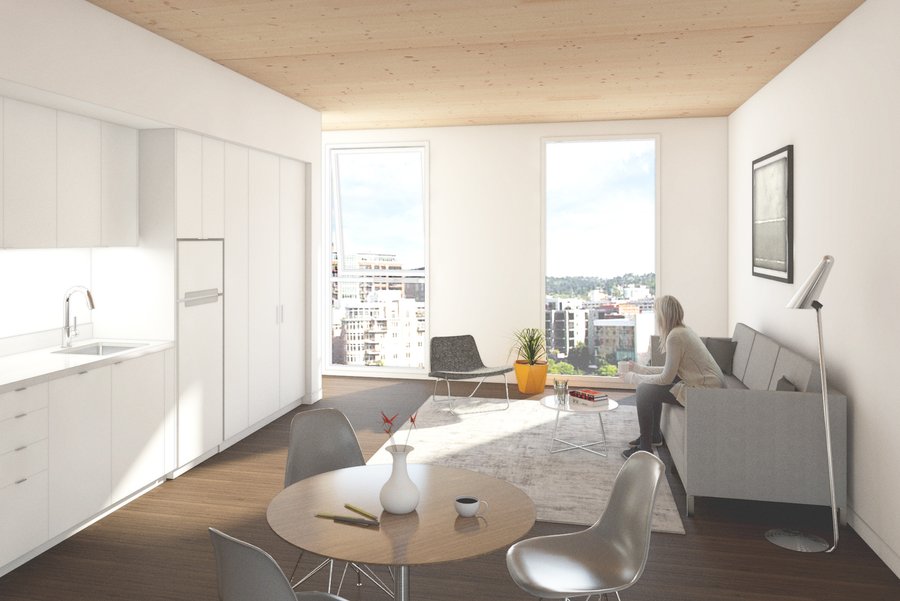 In most US states, approval for a high-rise wood structure requires an alternative approach to the prescriptive building code. This process includes extensive testing of engineered wood products to meet the code performance of an equivalent steel or concrete structure. The development of Framework is intended to provide a permitting pathway for future tall wood buildings by clearing specific hurdles related to fire, structural, and seismic safety. Test results will be made public to spur wider adoption of mass timber.