Cascada
This hybrid mass timber development serves as a new urban model for an all-inclusive luxury hotel experience. Seamlessly integrating within Portland's vibrant Alberta Arts community, the building's massing breaks down the overall scale to emphasize connections with the active neighborhood streetscape.
The building offers a unique experience to guests on each level with a program that includes hotel, restaurant, wellness-oriented health facilities, leasable ground level retail spaces, and below-grade parking. The wellness program occupies three floors of the building which includes hammam-inspired bath and steam rooms, a swimming pool, reception, gym, and treatment rooms. The second floor features an indoor/outdoor dining terrace, workspaces, conference rooms, and an indoor bridge that leads to a reception area for the spa and wellness center. The third through fifth floors include 100 hotel units designed with simplicity and efficiency in mind.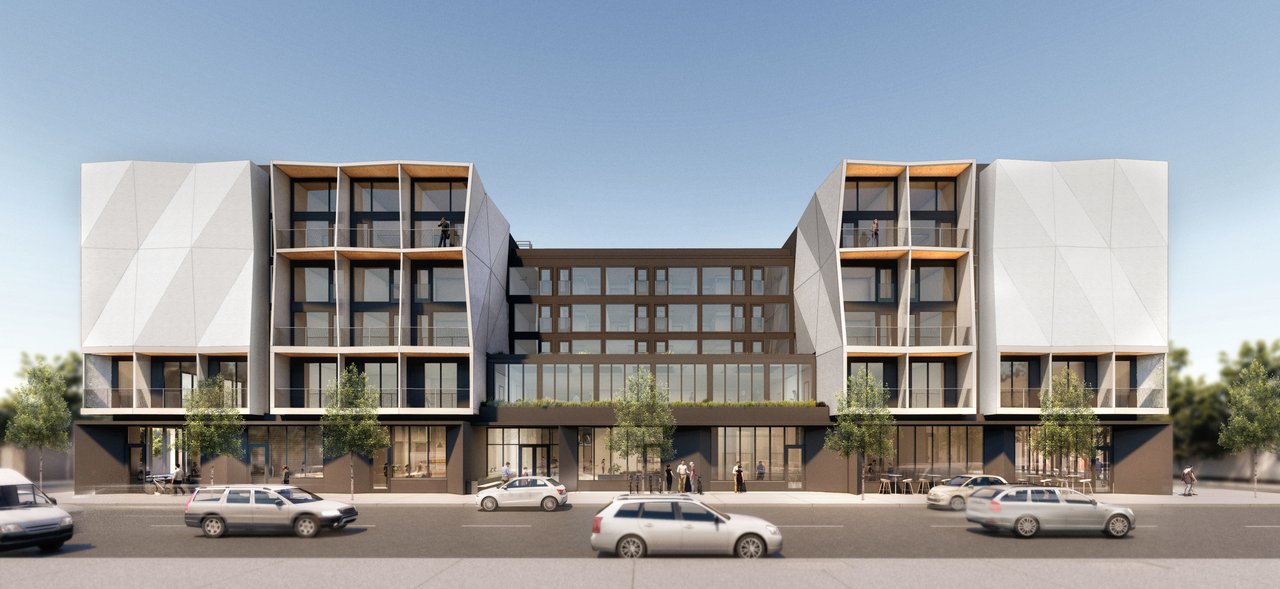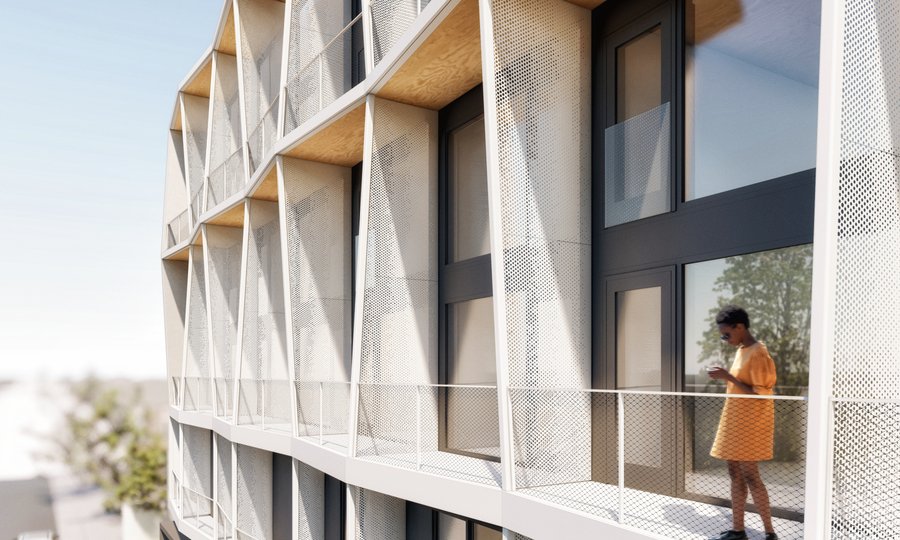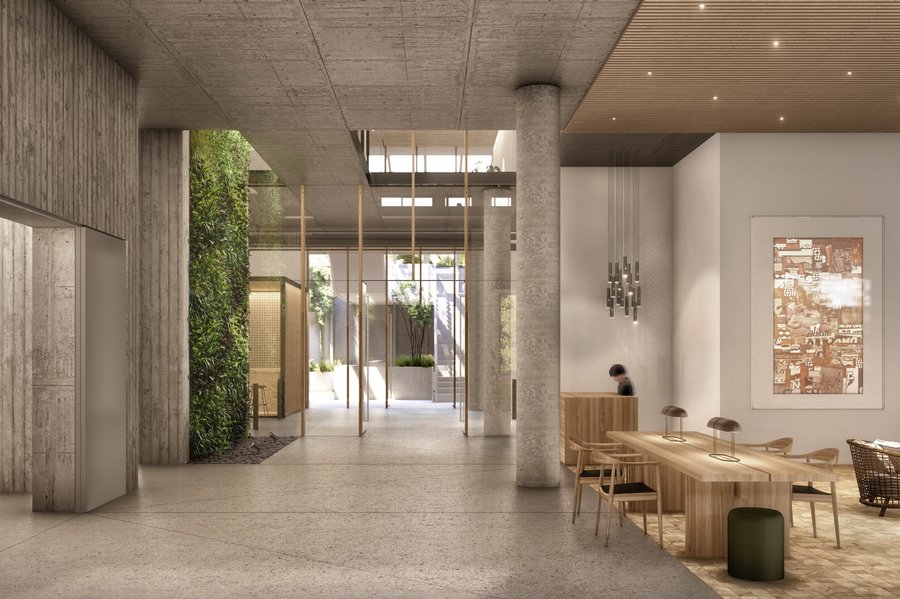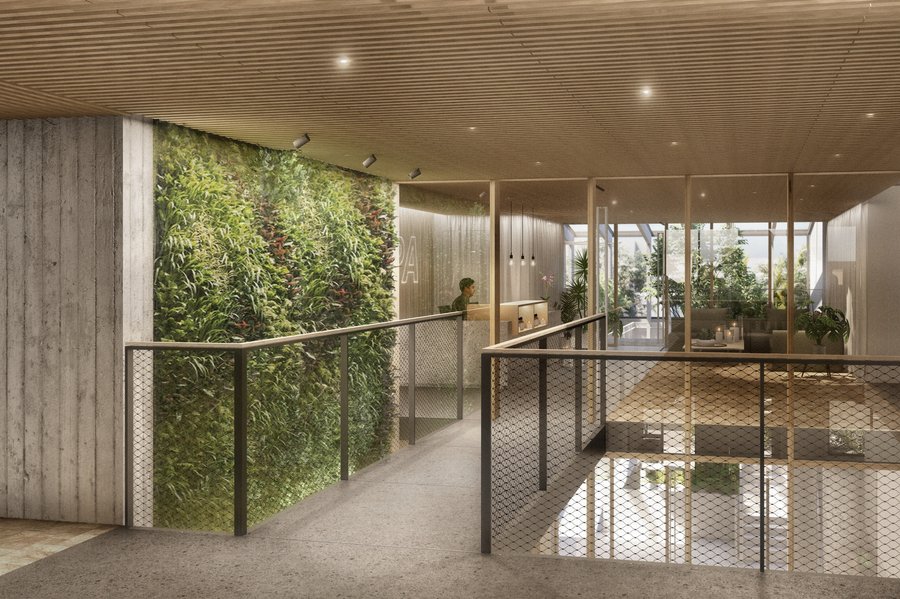 The LEED Platinum design prioritizes wellness and sustainability at every level. The use of mass timber and low-carbon concrete are strategies for reducing the building's overall carbon footprint; and other sustainable design elements such as stormwater reuse, triple-pane windows, solar panels, ultra energy-efficient systems, and an efficient building envelope combine to create this highly-sustainable building.
Biophilic design elements are integrated throughout the building to promote occupant health and well-being including exposed Mass Plywood Panels, a large green wall that spans two floors, a variety of lush greenery and plantings inside and out, and an abundance of natural light and ventilation.