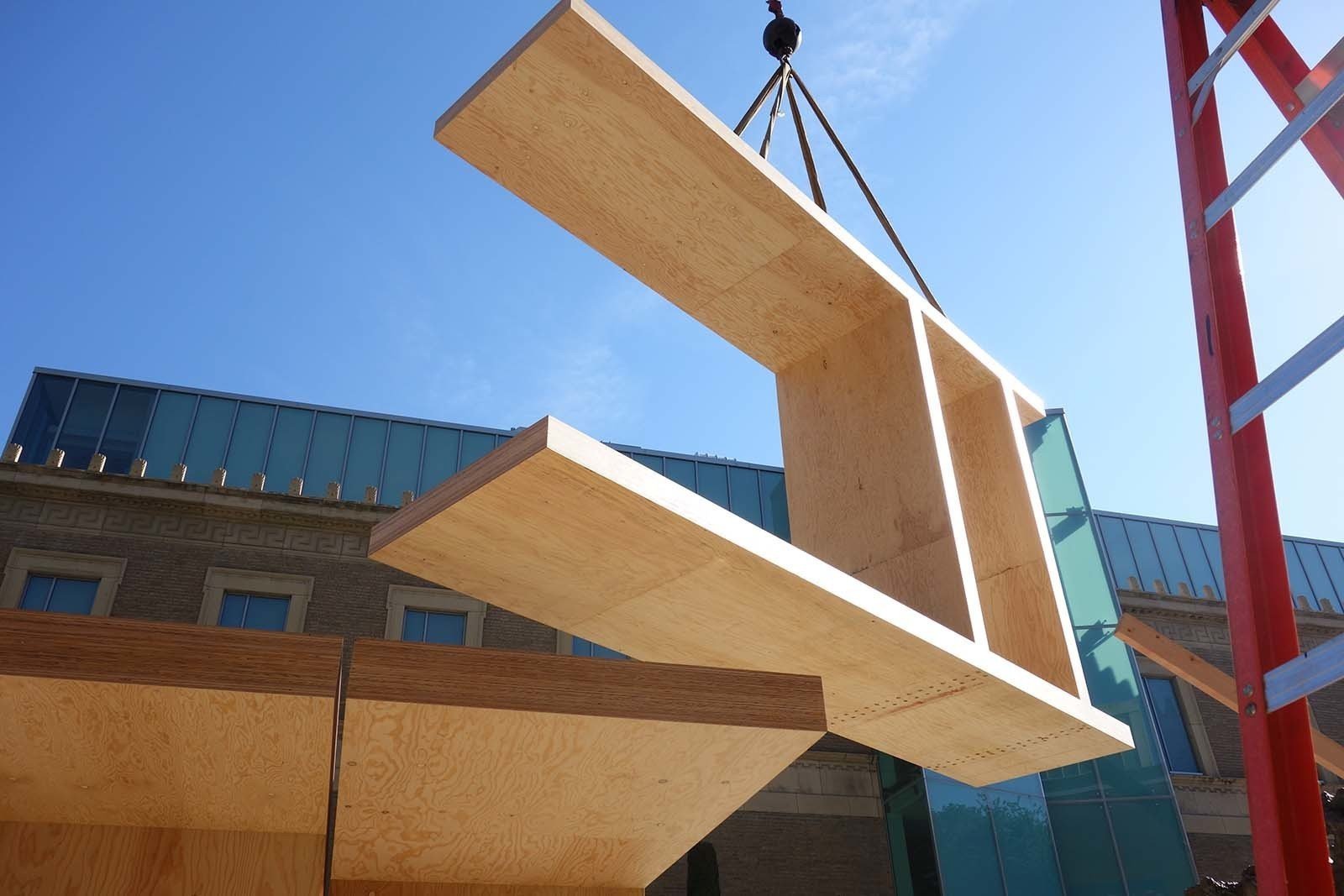 Beginning in 2017, LEVER partnered with Freres Lumber Co and KPFF Consulting Engineers to explore the design and structural possibilities of Mass Plywood, a new veneer-based wood product developed by Freres Lumber with technical direction from the Tallwood Design Institute. Over the next few years, the team built three pavilions together to test the structural capabilities and manufacturing potential of the new material.
The first pavilion was on display at the Portland Art Museum during the summer of 2017, in conjunction with the exhibition, "Quest for Beauty: The Architecture, Landscapes, and Collections of John Yeon." As the first structure ever made with this material, design and construction of the pavilion provided a unique opportunity to test the spanning, cantilevering, and structural connections for Mass Plywood.
The second rendition tested the production possibilities of Mass Plywood. On display at the 2018 Mass Timber Conference in Portland, OR, this was the first Mass Plywood structure to fully utilize digital fabrication technology.
The latest pavilion combines digital fabrication technology with skilled craftsmanship to celebrate the beautiful materiality of Mass Plywood. The structure was displayed at the 2019 Mass Timber Conference and at the grand opening of Oregon State University's College of Forestry's A.A. "Red" Emmerson Advanced Wood Products Laboratory. This project is the first inhabitable structure to utilize 2" thick Mass Plywood.
For information on Mass Plywood Panels visit the Freres Lumber Co website.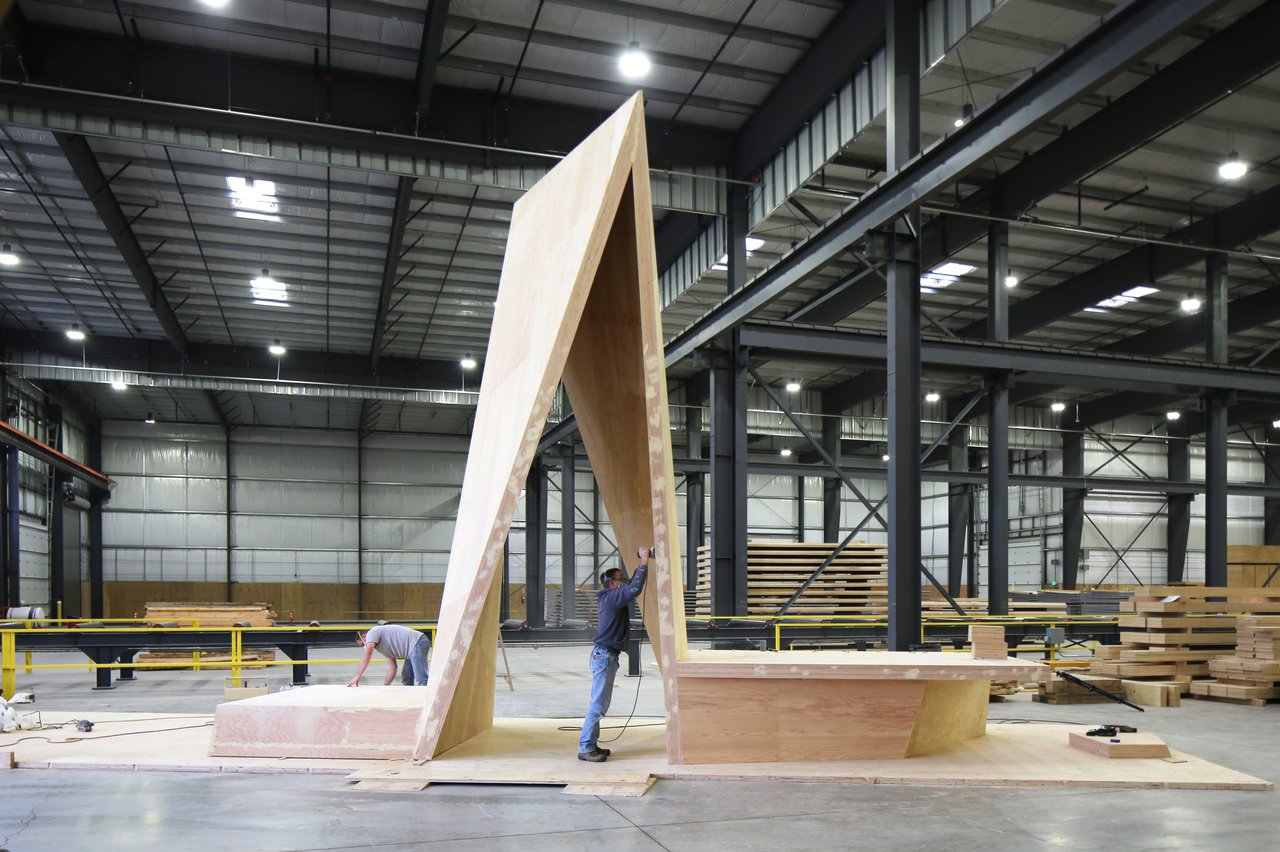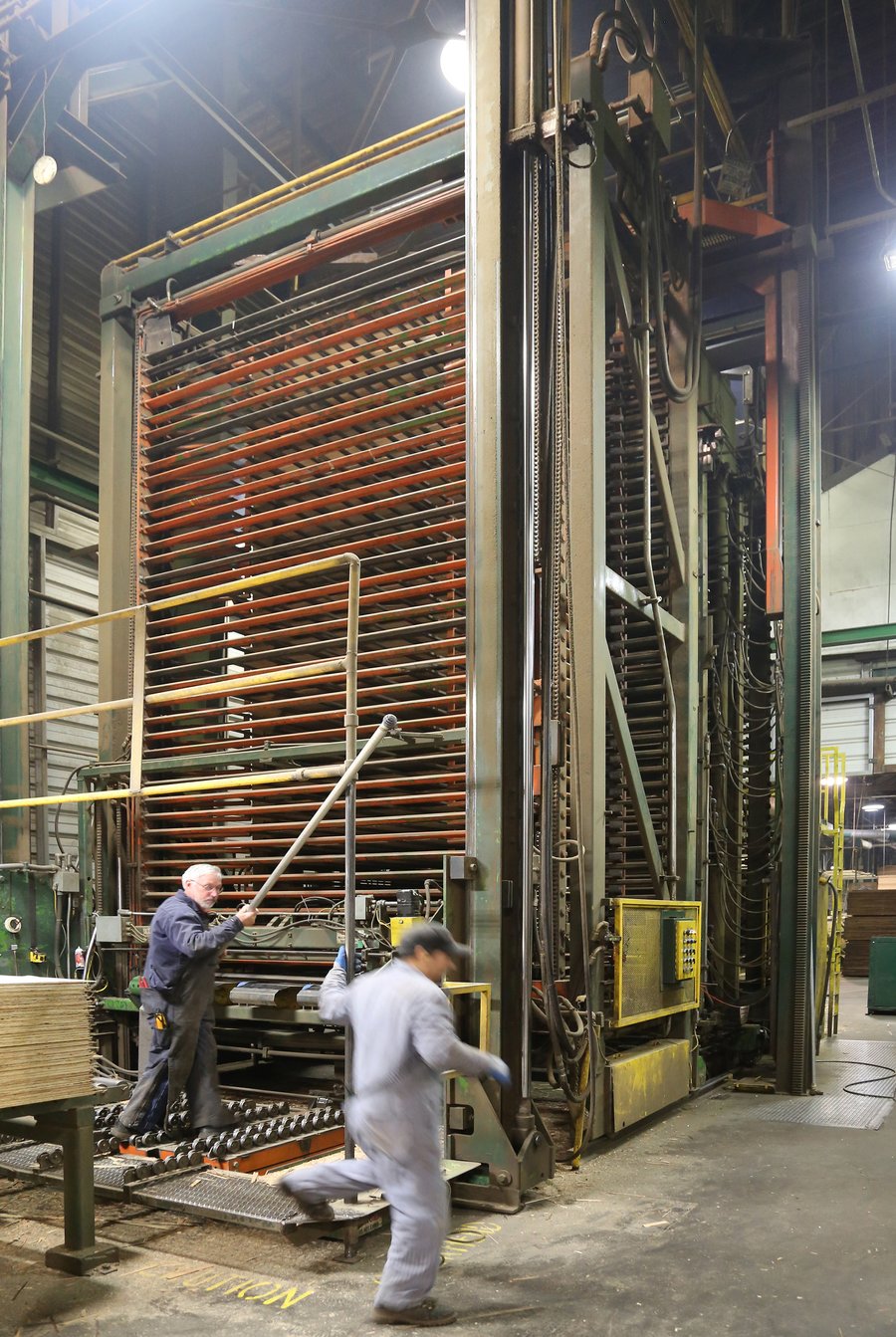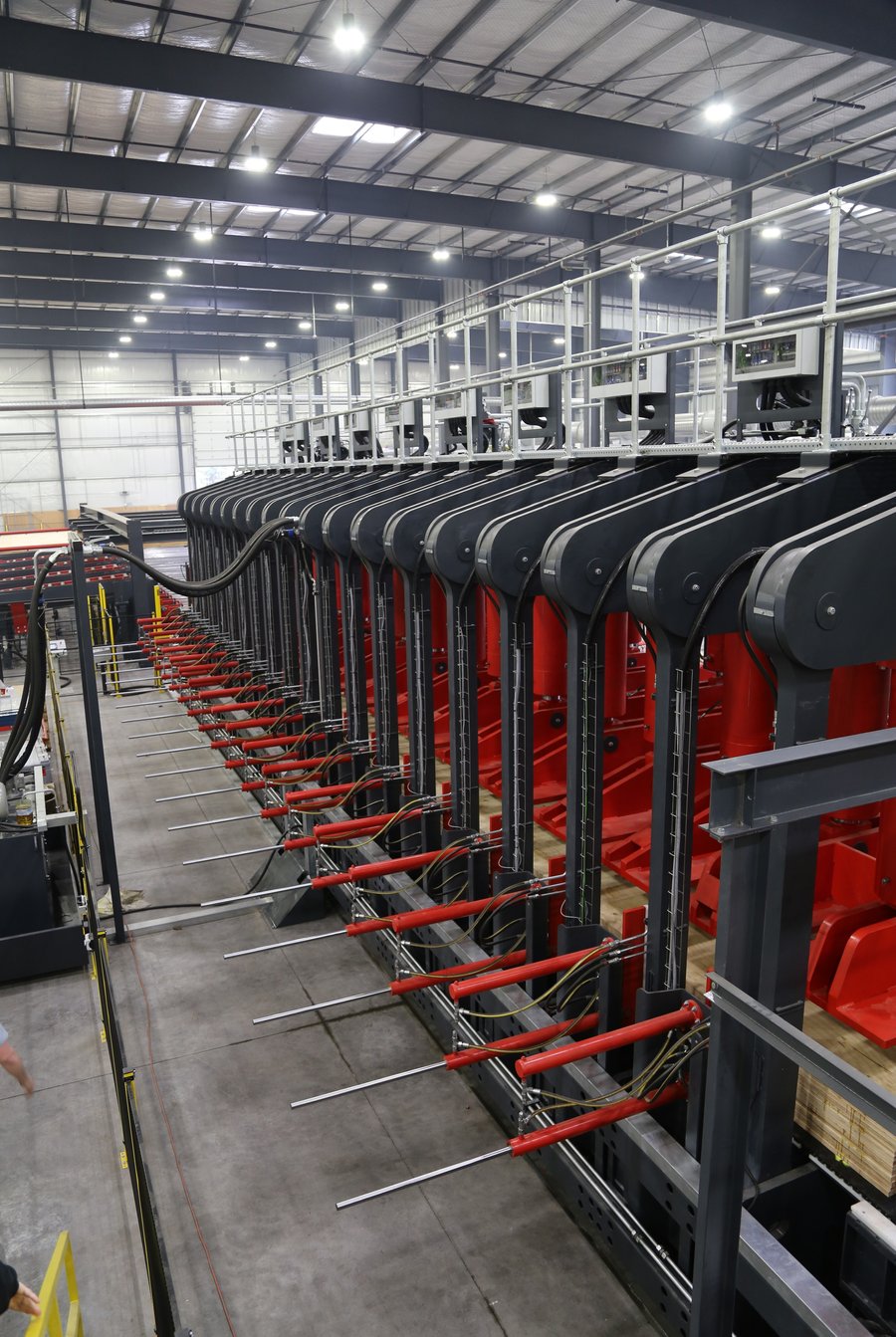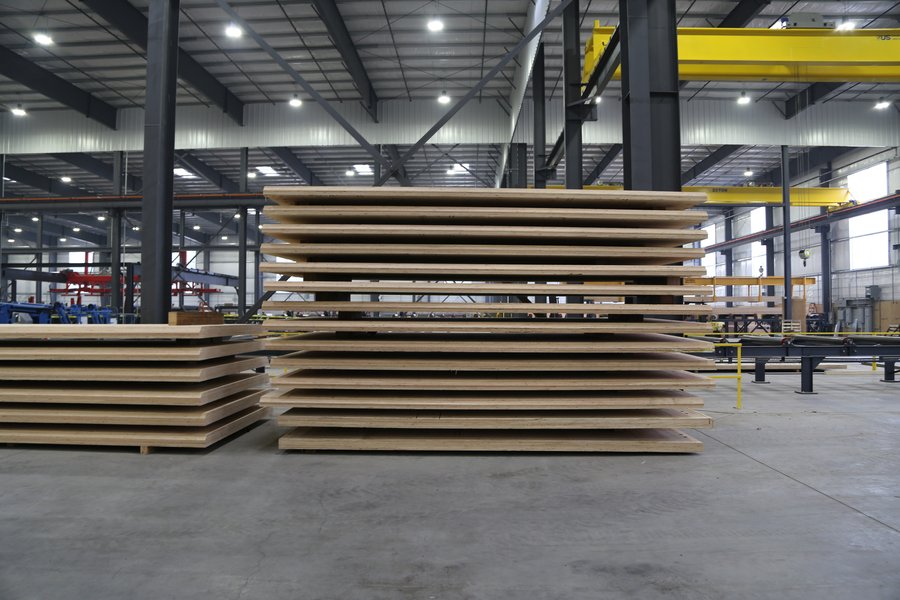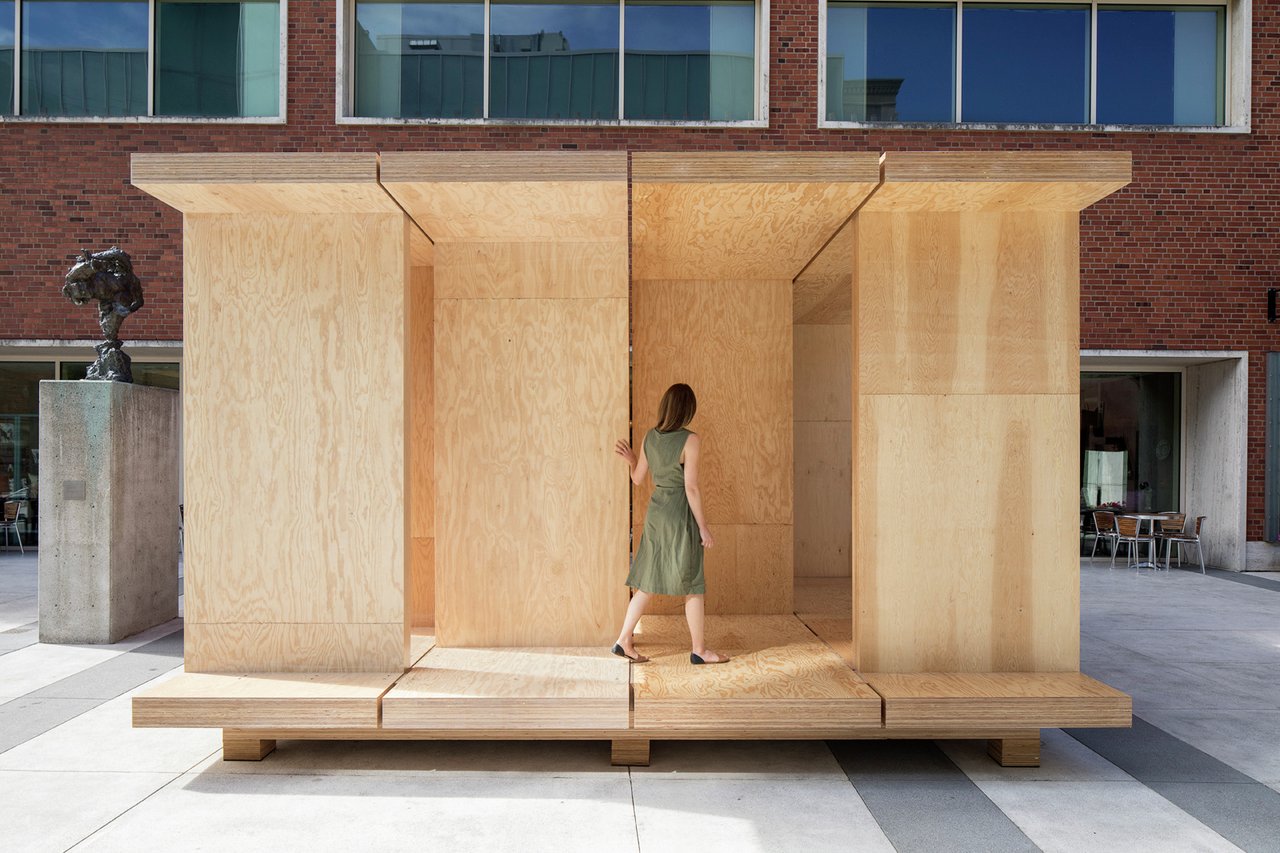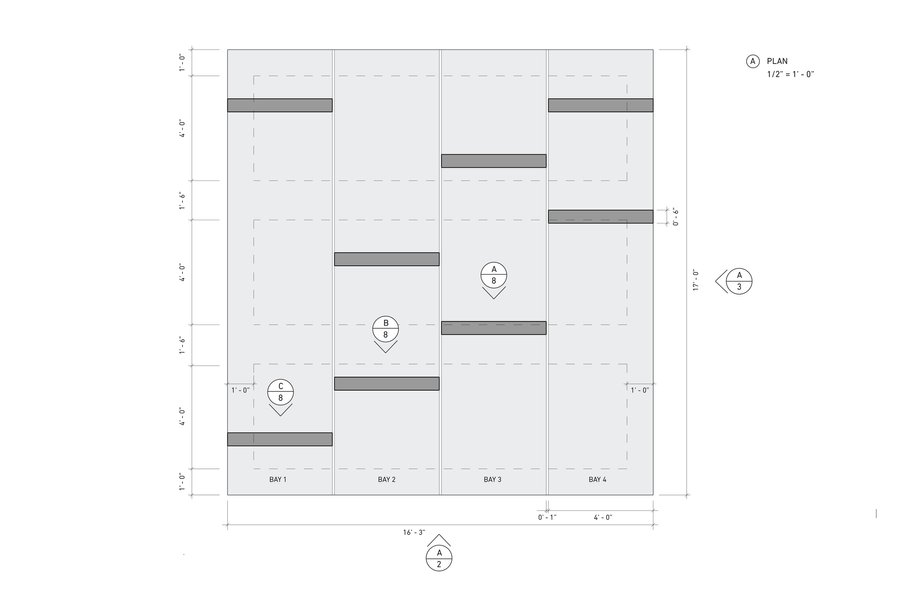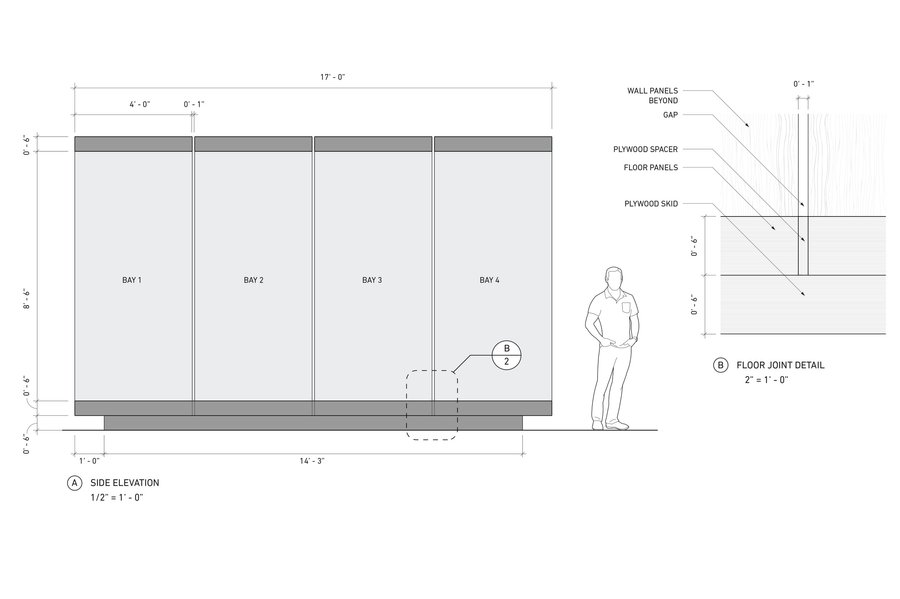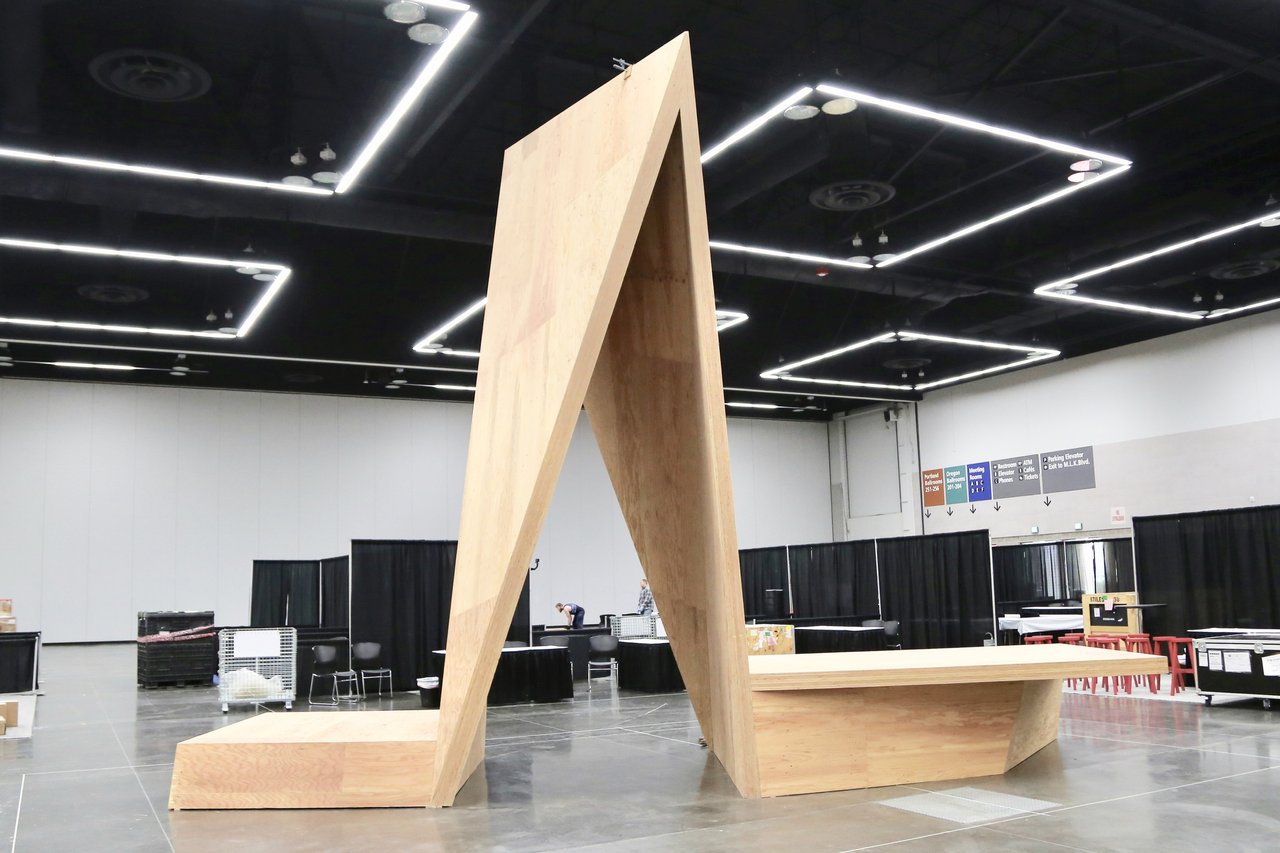 The second pavilion explored the manufacturing potential for more complex structures. The program called for three types of spaces: the central enclosed space, a bench-height lounging area, and a bar-height gathering place. Unlike the first pavilion which used on off-the-shelf panel, this structure incorporated sharp angles, larger panel sizes, and the need for precise joinery.