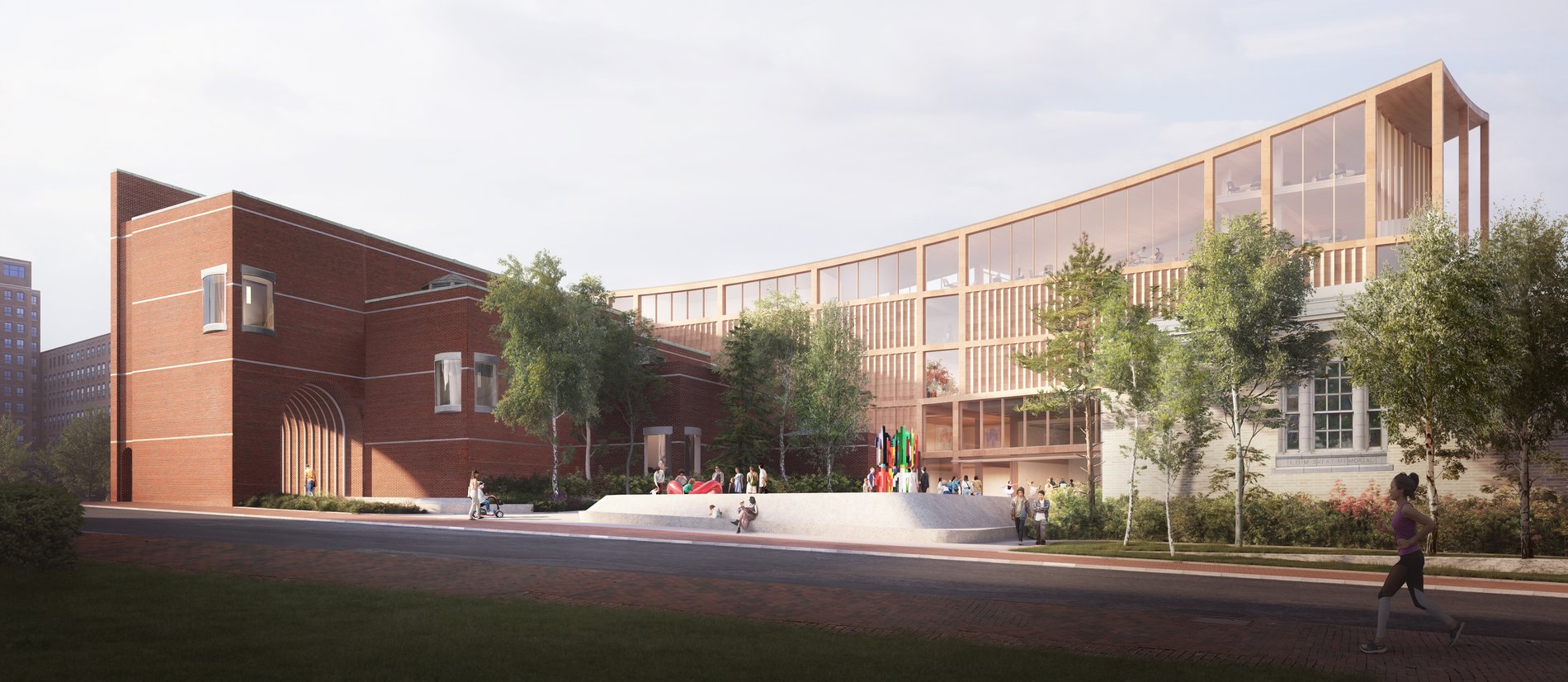 Portland Museum of Art
LEVER is currently working with the Portland Museum of Art (PMA) on their Campus Unification and Expansion, which began in 2022 with an international design competition led by Dovetail Design Strategists. The competition sought to build a "landmark for the future"—a new kind of museum that reflects PMA's bold vision to create an equitable and sustainable future for all. LEVER's winning concept design was selected from four proposals that included MVRDV, Adjaye Associates, and the team of Toshiko Mori + Johnston Marklee + Preston Scott Cohen. Learn more about the design competition here.
PMA's ambitious goals for the expansion will physically harness their commitment to creating a paradigm shift for museums around the globe through innovative and future-forward architecture that will renew, revitalize, and redefine a museum's role in society.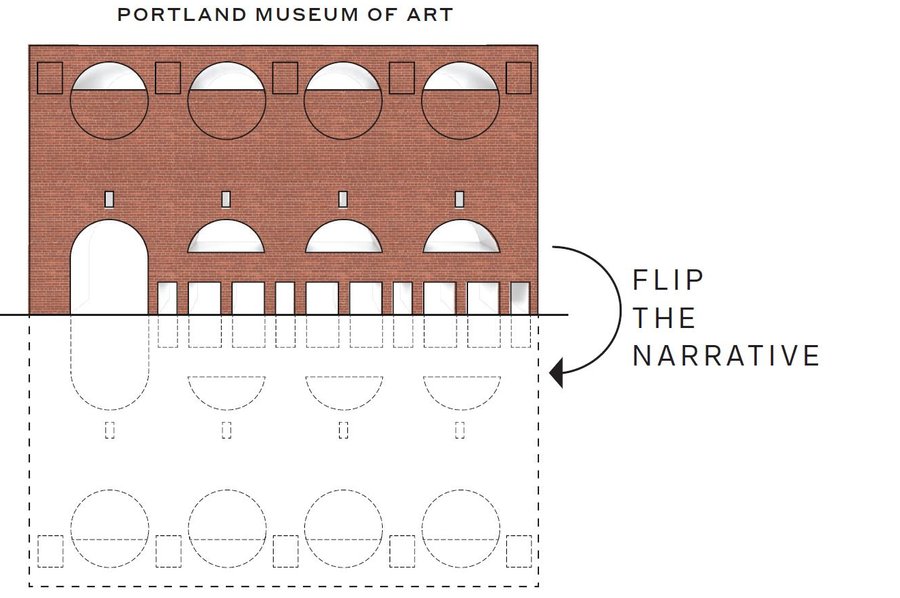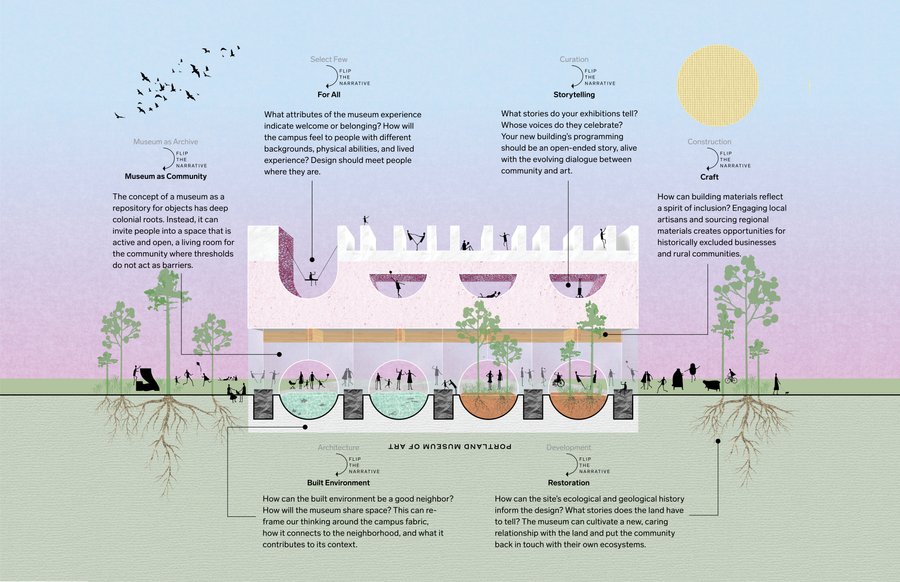 LEVER's concept for PMA's expansion "flips the narrative" of traditional museum design to create a new kind of museum that fosters an equitable built environment by centering the marginalized, inviting honest storytelling, and empowering the community to reclaim the institution. The new PMA campus will be a place where all the arts and all the people belong together.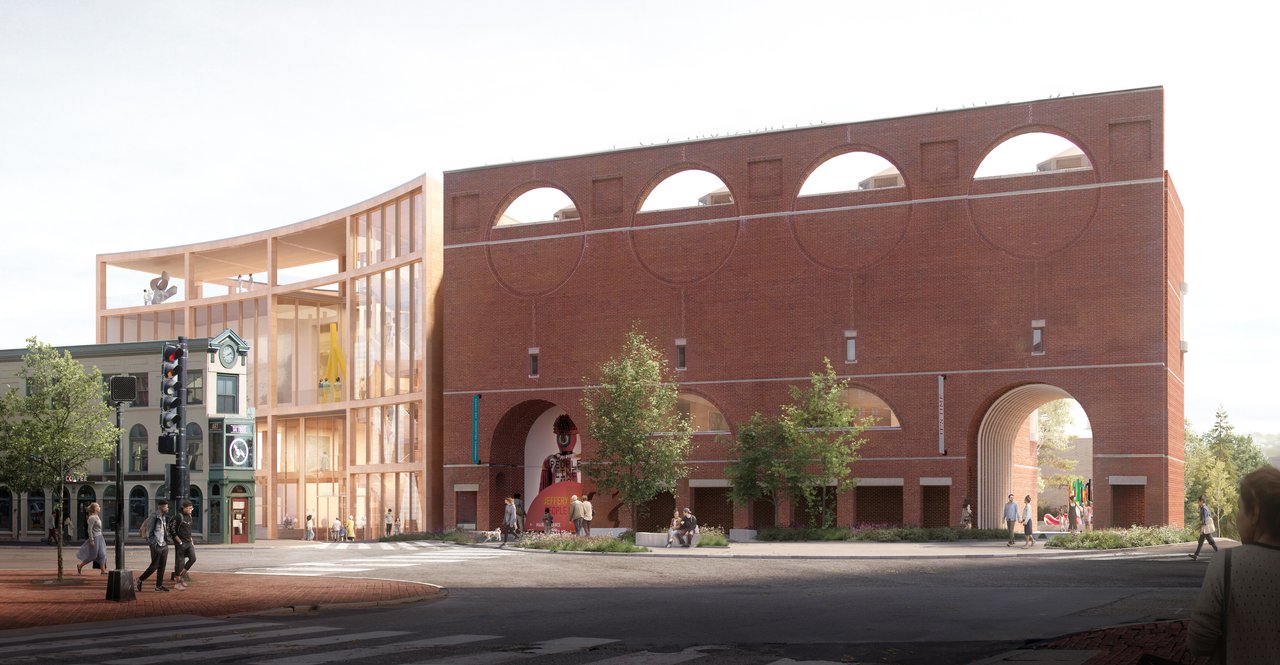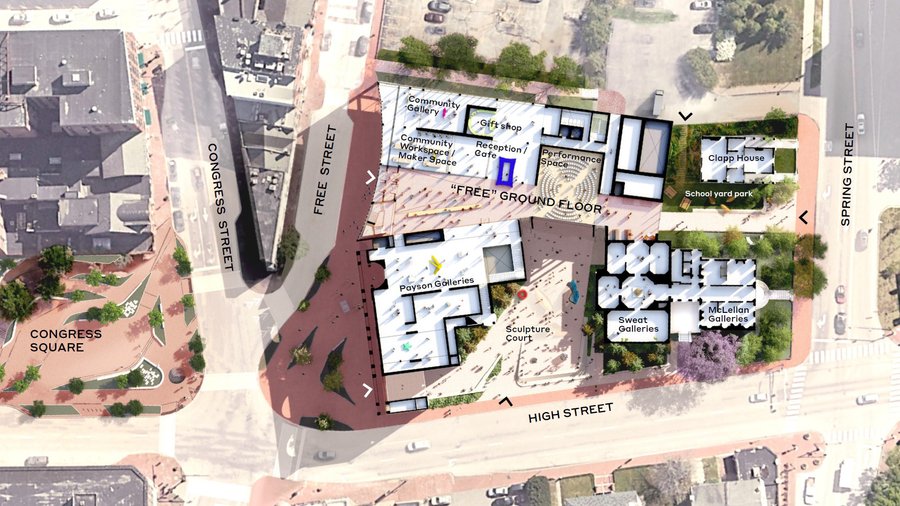 A major goal for the project is to create a museum that genuinely reflects the diverse people of the region, who will see themselves and their cultures represented in the new design. Similar to PMA's multi-vocal curatorial approach, the project includes an in-depth community engagement process which seeks out voices that have been historically excluded and welcomes them into the design conversation. We have partnered with Openbox and Akomawt Educational Initiative to guide an inclusive, culturally-responsive engagement process with PMA's community. Images courtesy of PMA and Openbox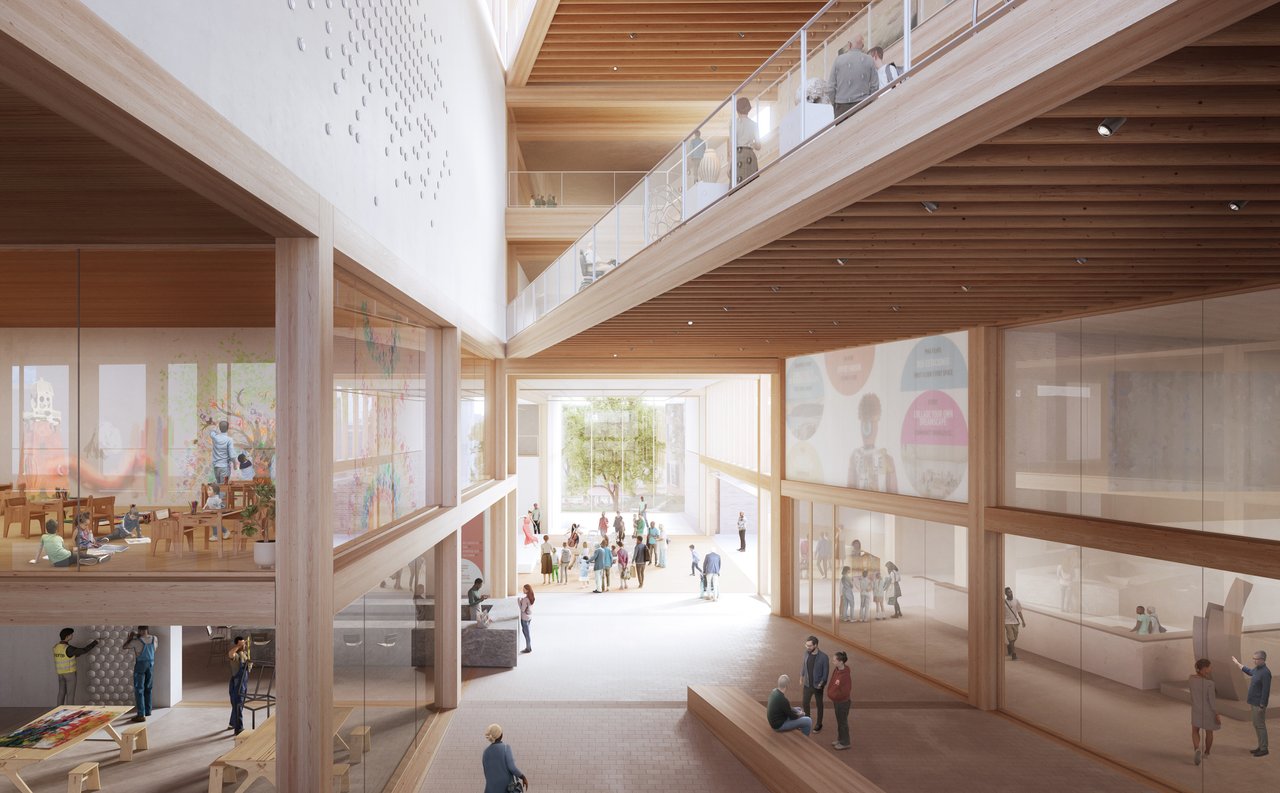 The ground floor is designed as an active "free street" that brings the energy of the city into the museum, greeting visitors with unexpected spaces—a community lounge, maker spaces, and performance hall—where people can get their hands dirty and make noise. This daylit street is highly visible from the entry and rises up to the rooftop sculpture terrace and restaurant, revealing many layers of art and activity.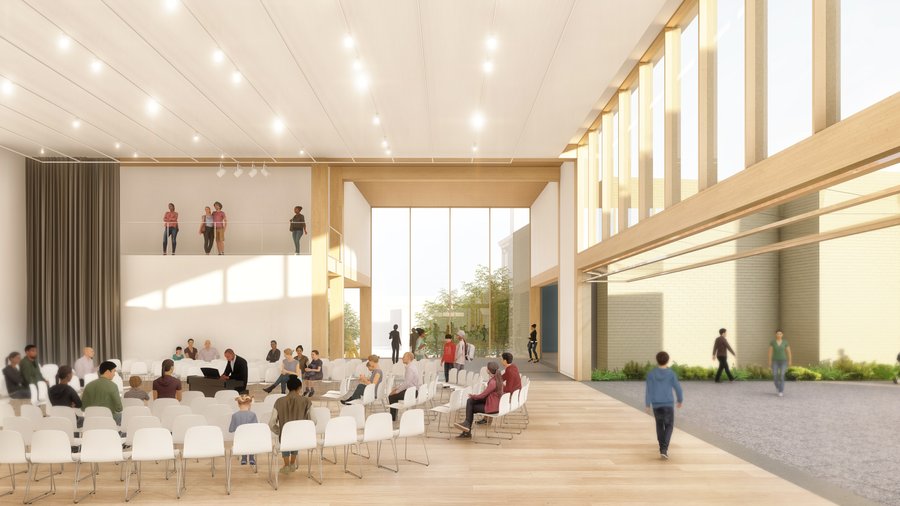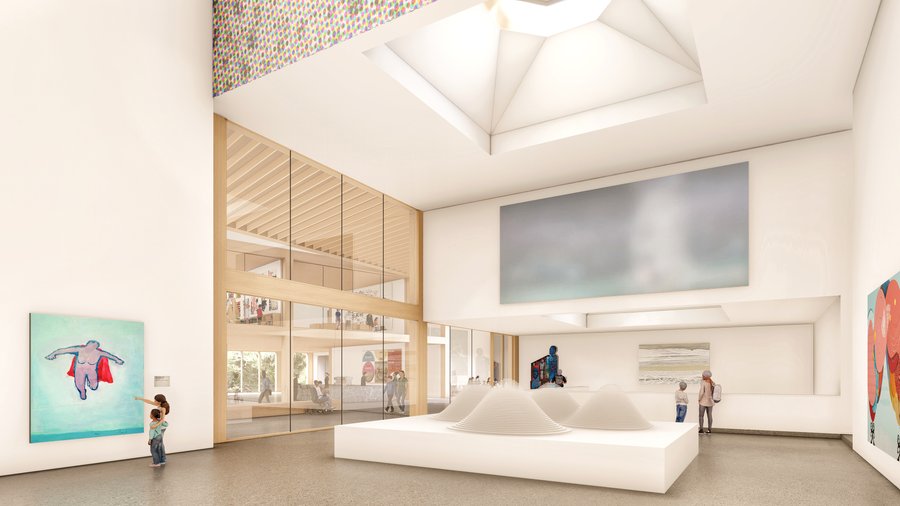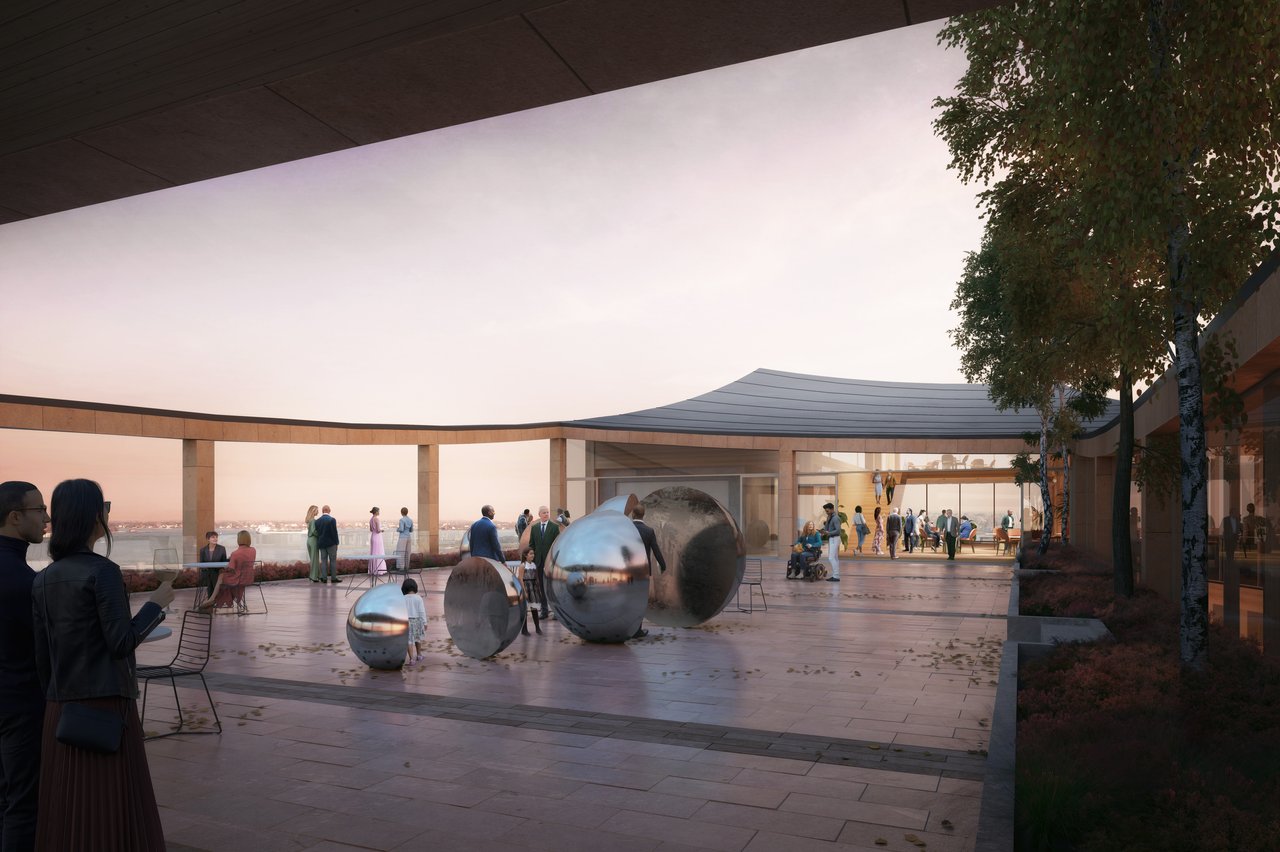 Starting with the materials that form the regional landscape is what connects us to a place but also to communities beyond urban centers. Selecting durable materials that complement PMA's existing Payson building, are sustainably and responsibly sourced, and promote economic growth for the region, are central to our design approach. Maine is 89% forestland and is an ideal location for rural economic revitalization through the sustainable production of mass timber. The new museum wing will feature natural and regional materials including Maine-sourced timber, granite, and terra cotta.