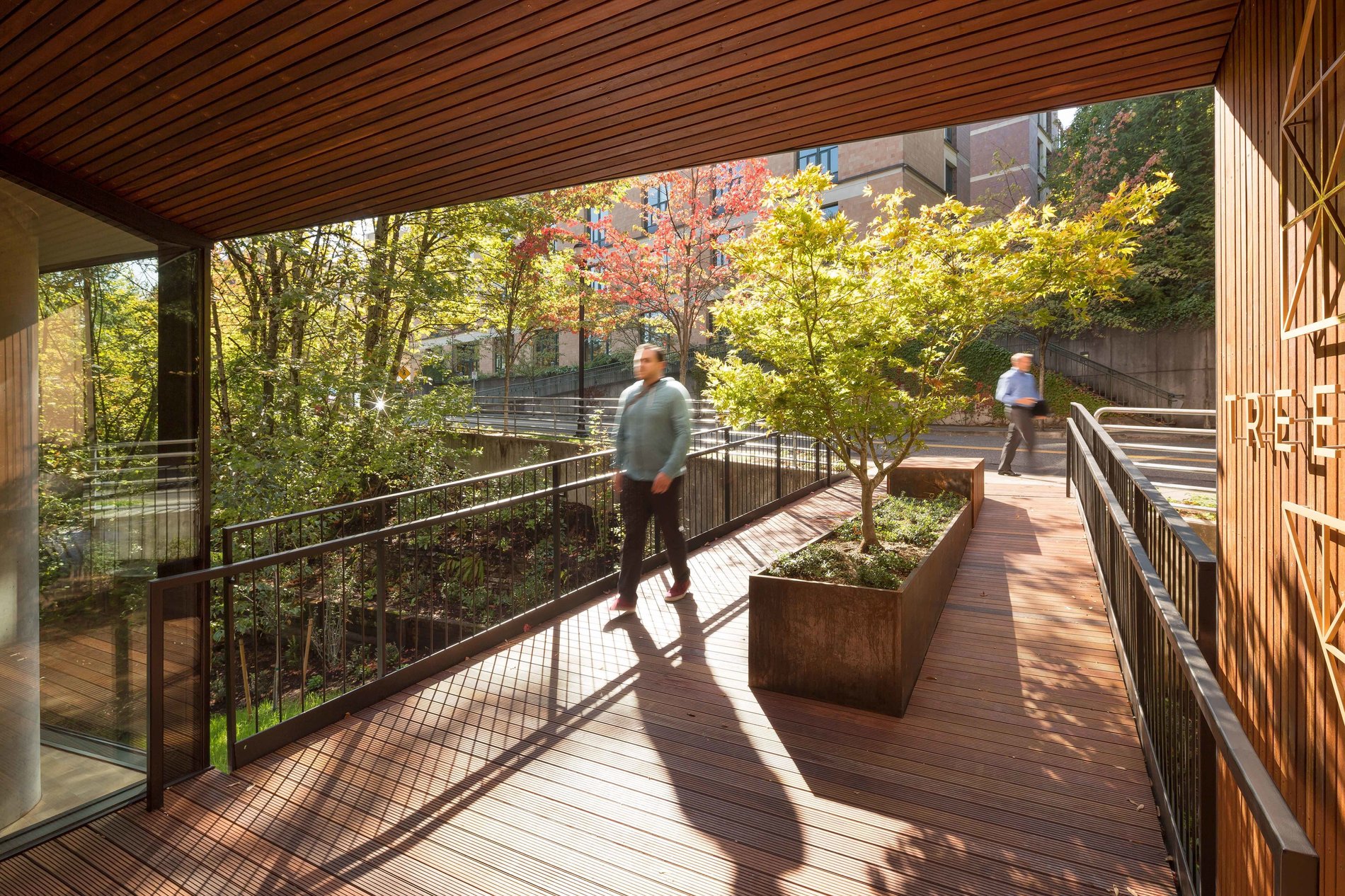 Oregon Health and Science University Housing
TreeHouse is a seven-story, 69-unit, multi-family apartment building located on a steep forested site on the Marquam Hill campus of the Oregon Health and Science University (OHSU) in Portland. The project program provides housing for OHSU staff, students, and affiliates who are interested in a live/work/no-commute lifestyle.
The design bridges the urban and topographical qualities of the campus by placing the building as an "in the round" object in the forest. Instead of cutting into the hill, the building form is carved to follow the landscape. From the interior entry lobby, the experience of the forested landscape is framed. From the exterior, the building connects the upper level bridge entry to the lower level retail and rain garden landscape and deck that mitigates all stormwater runoff.
The façade of the building is inspired by the textures and light of the forest. A continuous carved building skin is achieved by eliminating the expression of floor levels by incorporating all expansion joints into the custom window surrounds. Special attention was paid to the framing to allow for the precise placement of the windows at the corners, as well as the detailing of thru façade venting. The skin has a consistent texture and pattern but intentional variety that gives the façade a dynamic quality that changes as you move along and around it and with time of day.