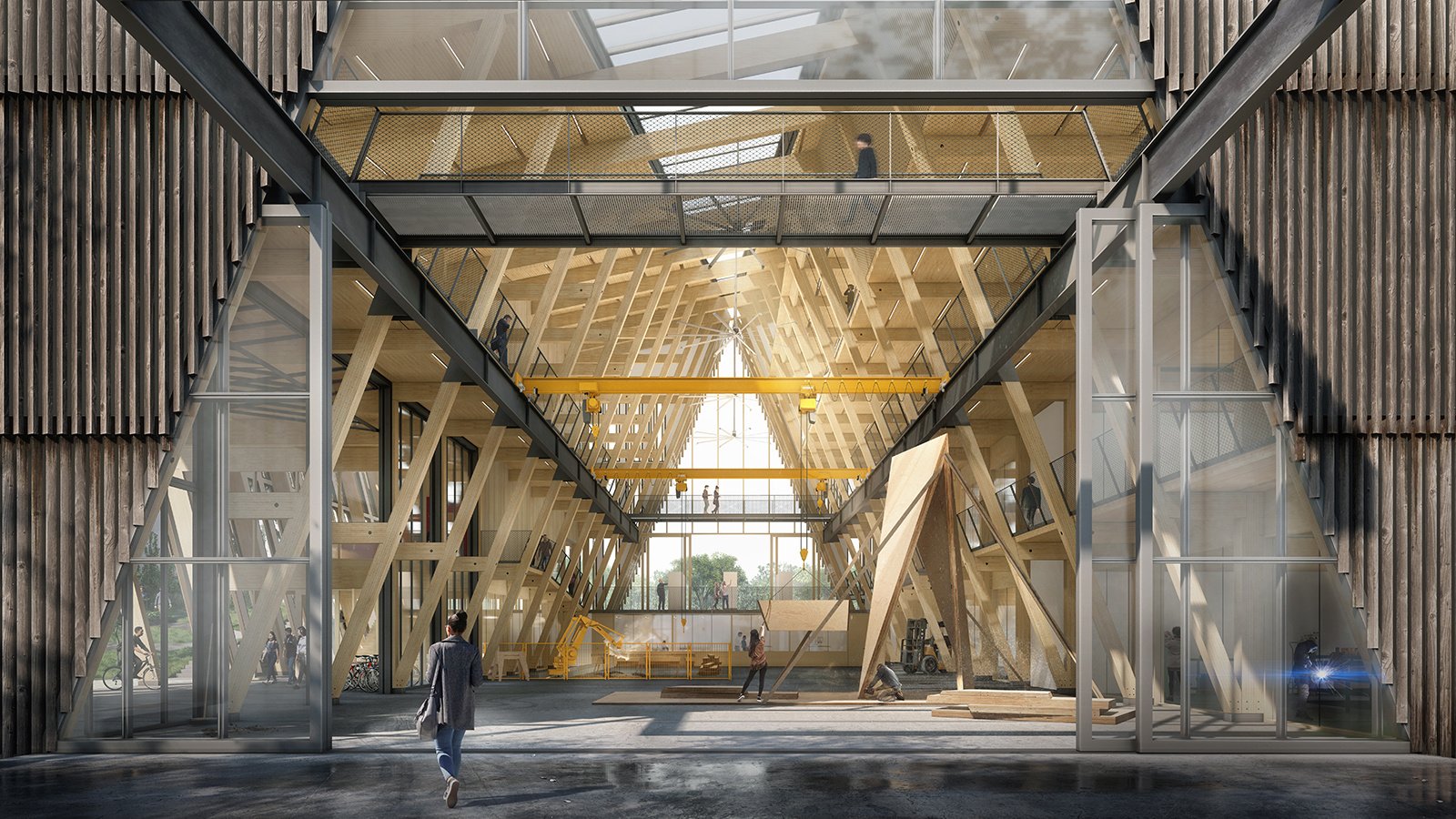 University of Arkansas Anthony Timberlands Center
The Anthony Timberlands Center for Design and Materials Innovation is planned as an important extension of the University of Arkansas' Fay Jones School of Architecture and Design. LEVER was selected to create a concept design for the project as part of an international design competition that included Dorte Mandrup, Grafton Architects, Kennedy and Violich Architecture, Shigeru Ban, and WT/GO Architecture. The Center is envisioned as a new applied research facility that will strengthen the School's wood innovation initiatives and house its design-build program and fabrication labs.
LEVER's full design presentation is available for viewing here.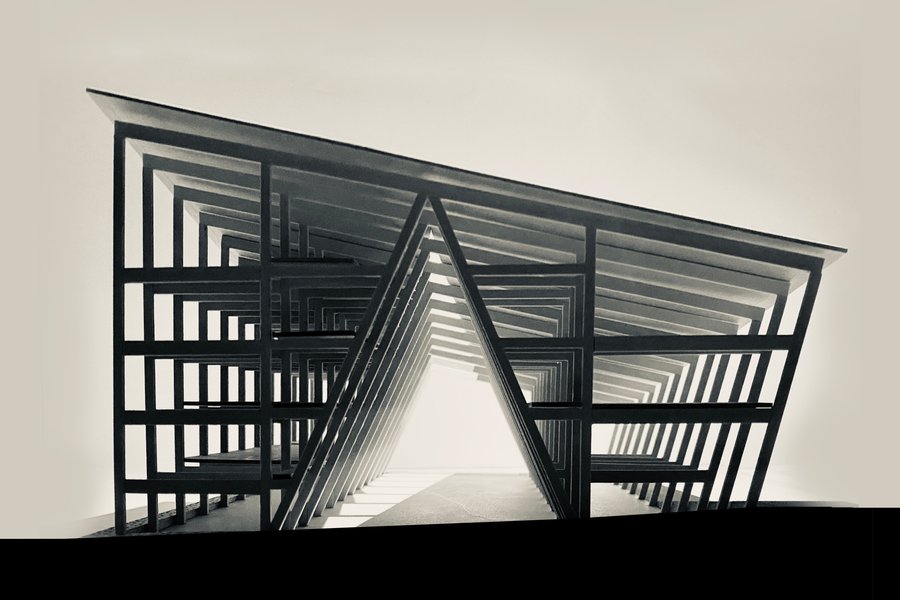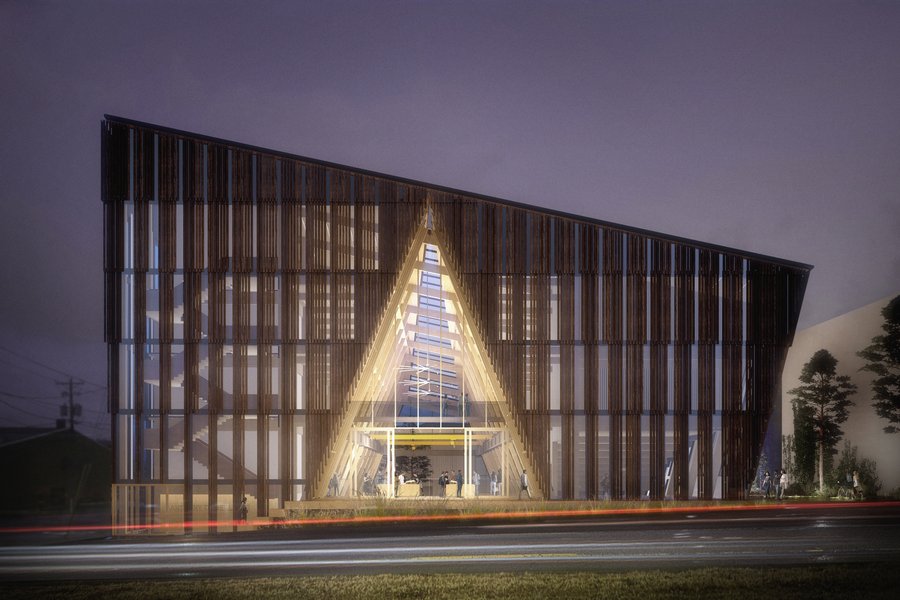 The University of Arkansas' visionary decision to invest in mass timber speaks to a shift in design culture. The choices we make impact the health of our planet and regional economies. Using regional materials and leveraging the expertise of local suppliers and fabricators makes architecture more compelling. Limits can evolve into innovation that is both pragmatic and poetic. Our proposal for the Anthony Timberlands Center is more than a building; it's an argument for rethinking design as a larger ecosystem of environmental and regional economic choices. This approach sees design as a wider process spanning from Forest to Frame, and it considers material origins and production as drivers of design.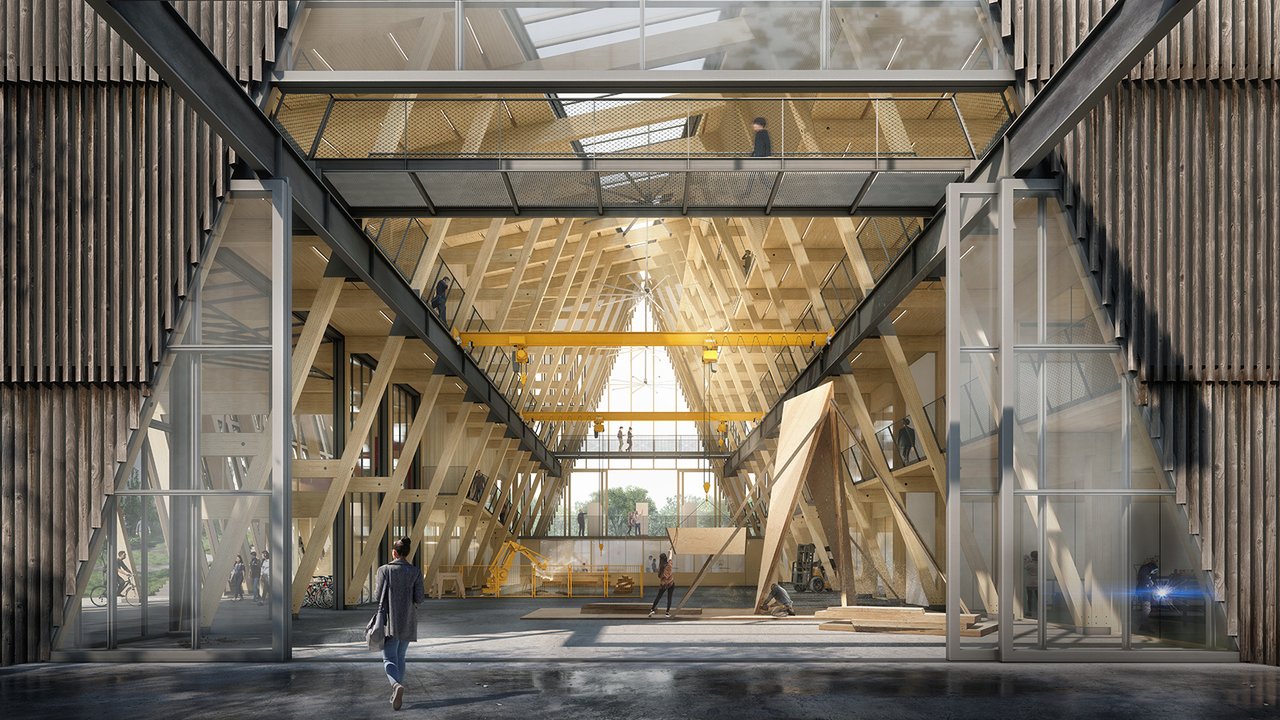 Center of Making
The building is organized around a central fabrication hall and entry gallery. A soaring volume that evokes a grove in a forest, the entire project revolves around this center of making, both in terms of program and building system performance. Highly visible from Martin Luther King Jr. Boulevard, the project forms an iconic gateway to the Windgate Art and Design District. The transparency of the building places advanced fabrication and design in the public realm, demonstrating its value to Fayetteville and the larger University community.
The central fabrication hall is a flexible platform for innovation where machines hum and tall wood installations rise under a canopy of timber beams. The high bay space is served by a 40' gantry crane, while an operable southern façade allows direct truck access to the fabrication hall floor. Open day and night, this space is served by adjacent specialty material and technology labs that can be secured during off hours. The hall opens onto a covered fabrication yard and café that looks out to a terraced courtyard and an arboretum of Arkansas' working trees that supply the region's timber products. This landscape of innovation encourages exchange between the schools, supporting a culture of collaboration in the District.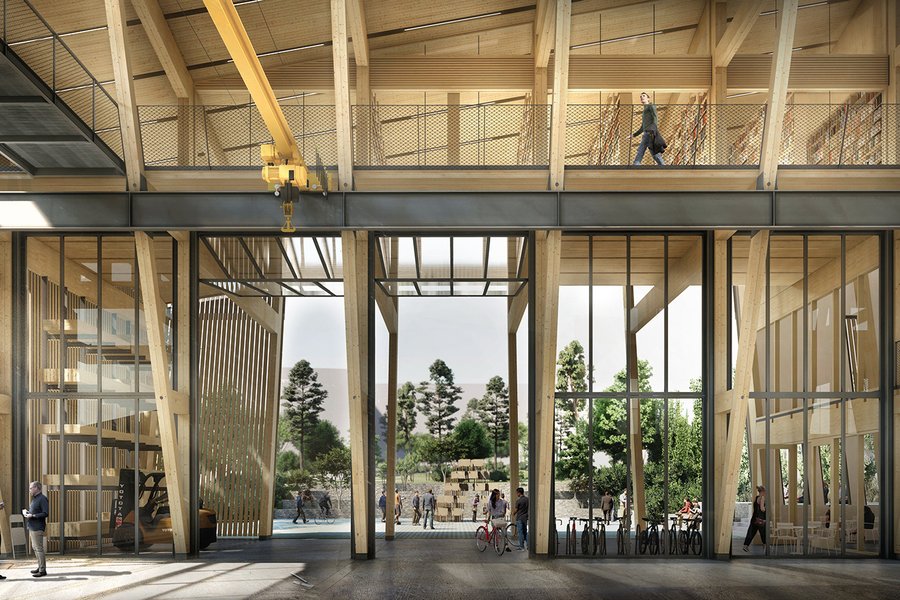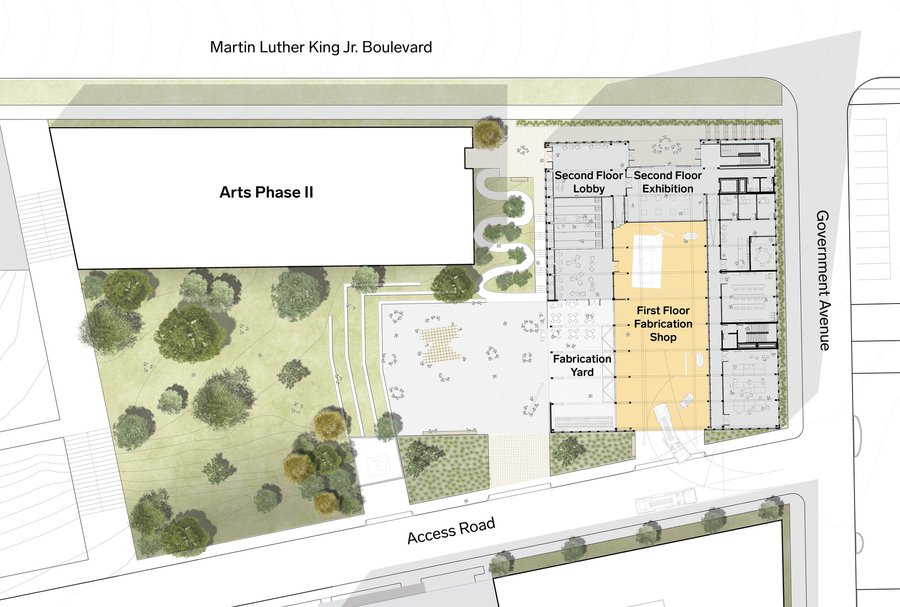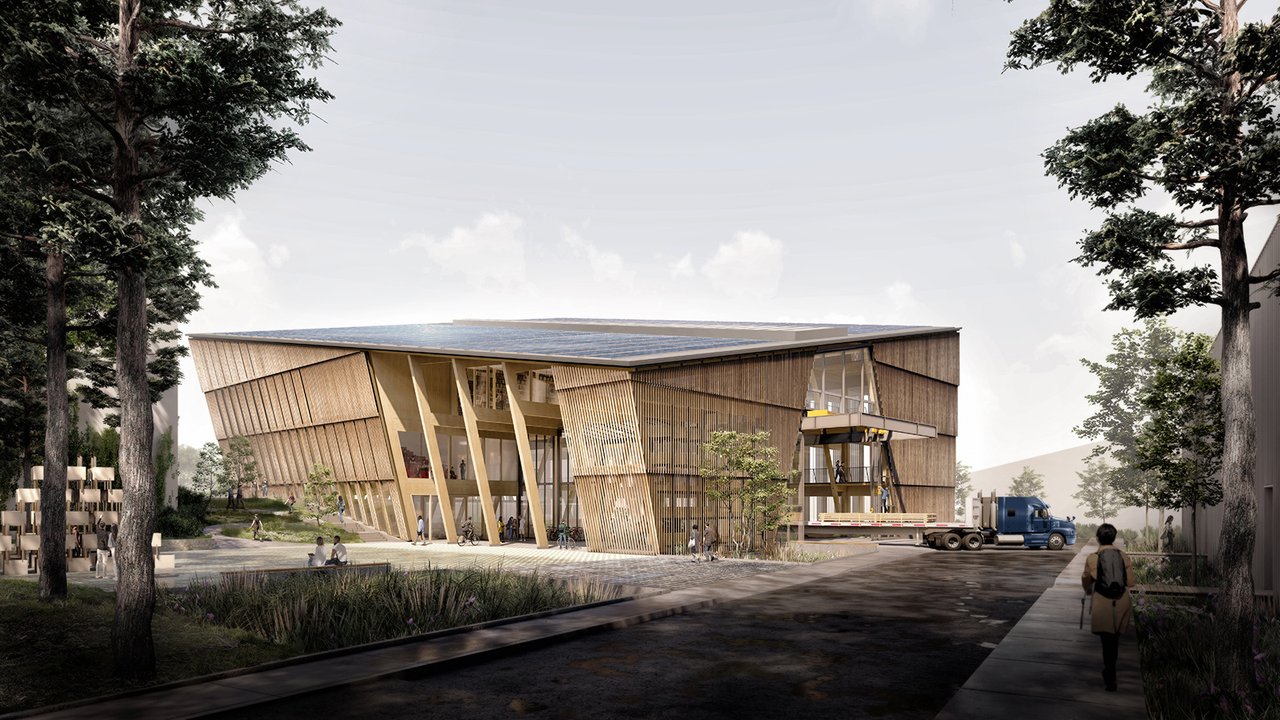 Building Program
Programs are organized around the central hall on a series of mass timber platforms. Private functions such as classrooms and labs are stacked to the east, and the public auditorium and materials library are located to the west, connecting directly to the landscape. Spaces and circulation in both wings emphasize views down into the central shop, foregrounding making and material exploration.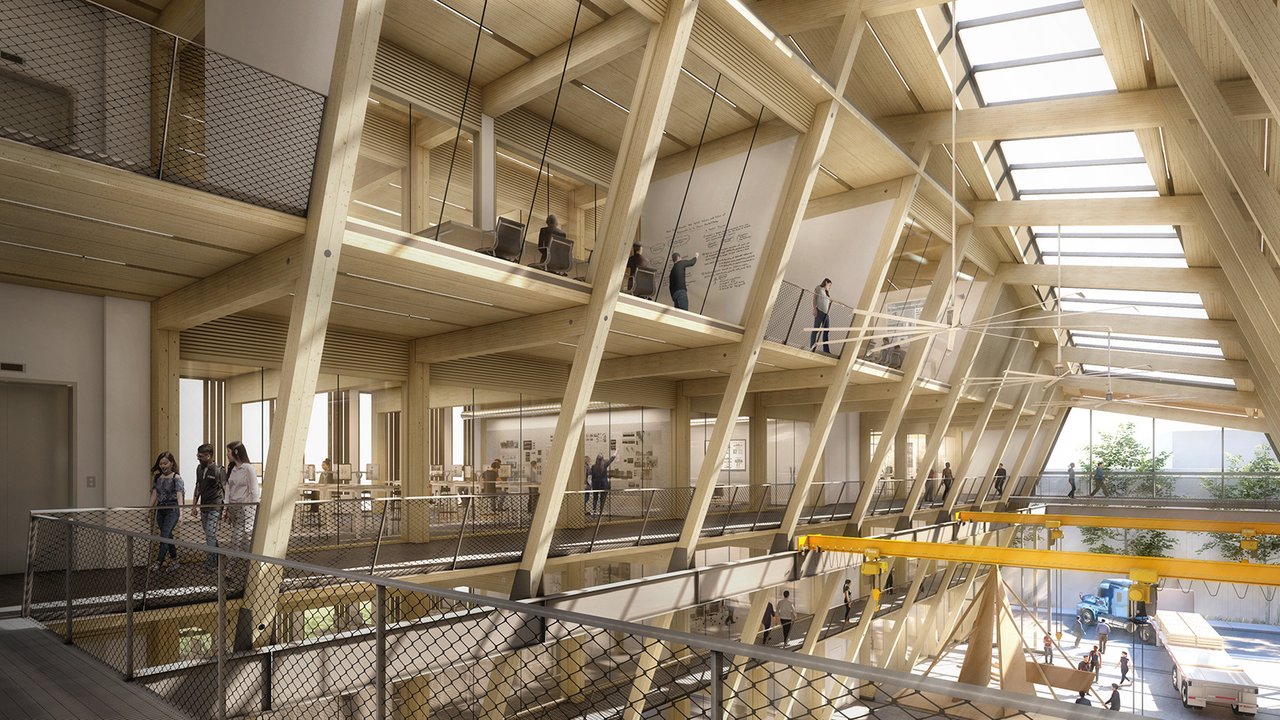 Local Innovation
The design is driven by an innovative, low-carbon material approach. The intent is to utilize an economy of materials for maximum impact in terms of innovation, design, utility, and economic benefit. The entire structure is built using one standard glue-laminated beam that is made in Arkansas using southern yellow pine. Understanding and leveraging the capabilities of local manufacturers and regional fabricators was integral to the development of our proposal. Arkansas has everything it needs today—material resources, technical know-how, and mass timber expertise—to create a world class innovation center. The design for the Anthony Timberlands Center leverages the present to shape the future.
Project Ecosystem
The forest is an ecosystem where biological elements—air, light, soil, water, flora, and fauna—all work together in a harmonious balance. Like the forest, our design relies on interconnected systems to create environmental and individual well-being.