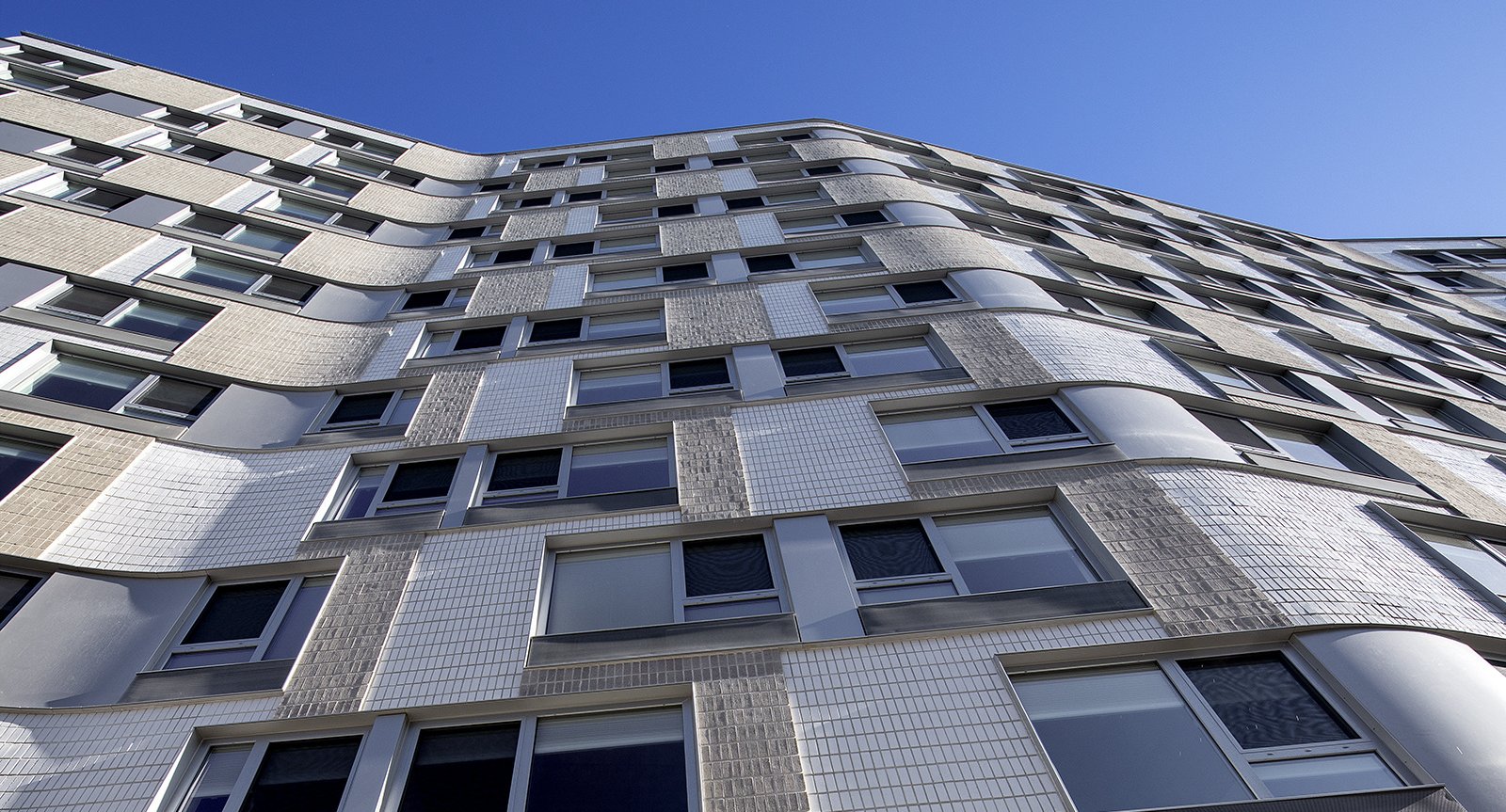 The Louisa Flowers Affordable Housing
The Louisa Flowers is the largest affordable housing development built in Portland in the last five decades. The 12-story, 240-unit affordable housing development is located in the Lloyd District, a commercially vibrant neighborhood in Northeast Portland. The 180,000 sf building makes an architectural contribution to the city through a design that draws on the district's character and exhibits a high level of material craft. Surrounded by modern high- and mid-rise masonry structures, the façade's woven pattern resonates with the gridded designs of the neighboring buildings. The building's undulating massing, together with the reflectivity of the brick, create a dynamic woven play of light and shadow, giving the building a meaningful civic presence.
Developed by Home Forward, the project provides housing for residents earning at or below 60 percent of the median family income, with 20 units set aside for survivors of domestic violence. The project was completed with LRS Architects, Architect of Record and O'Neil-Walsh Community Builders.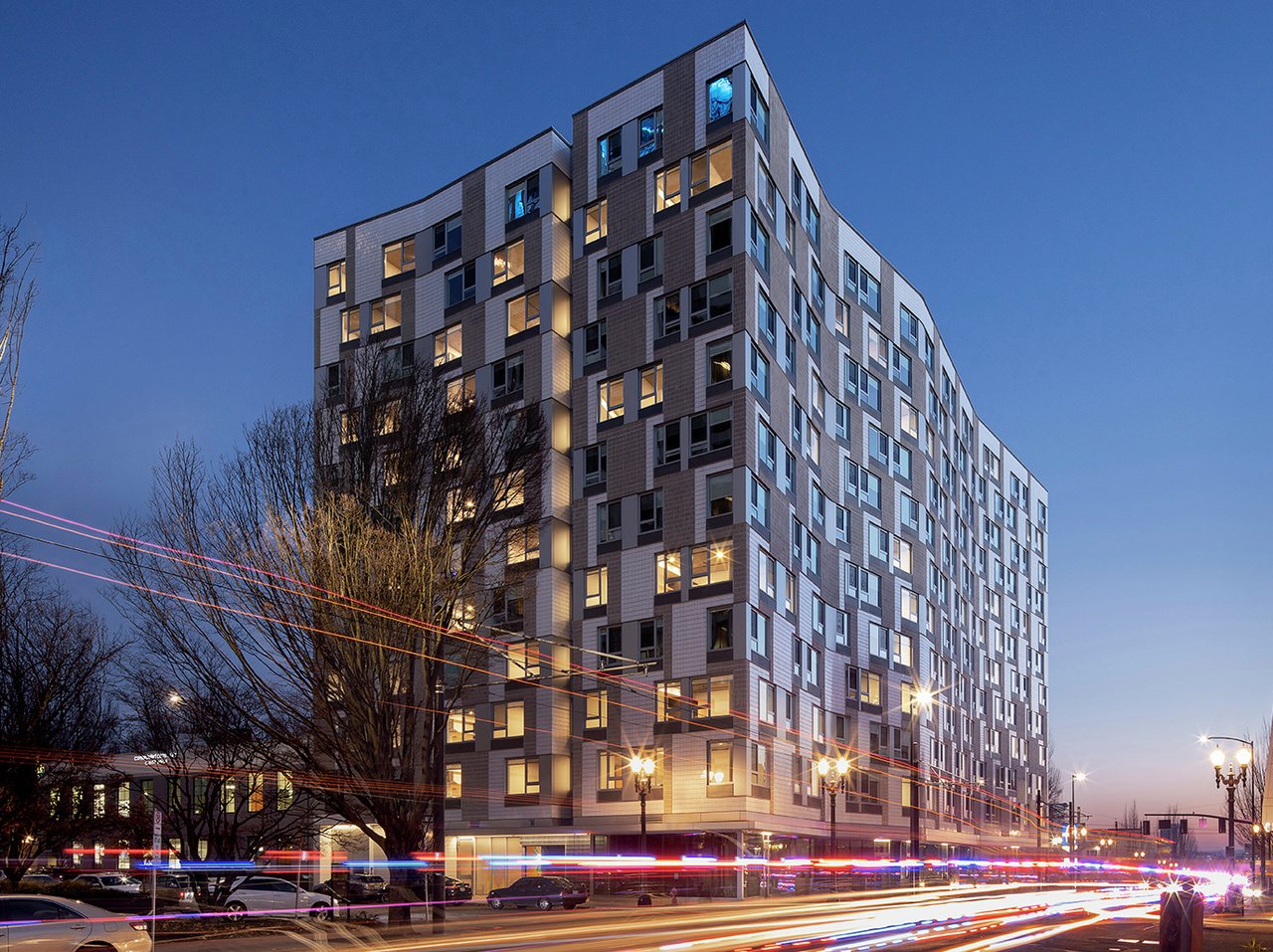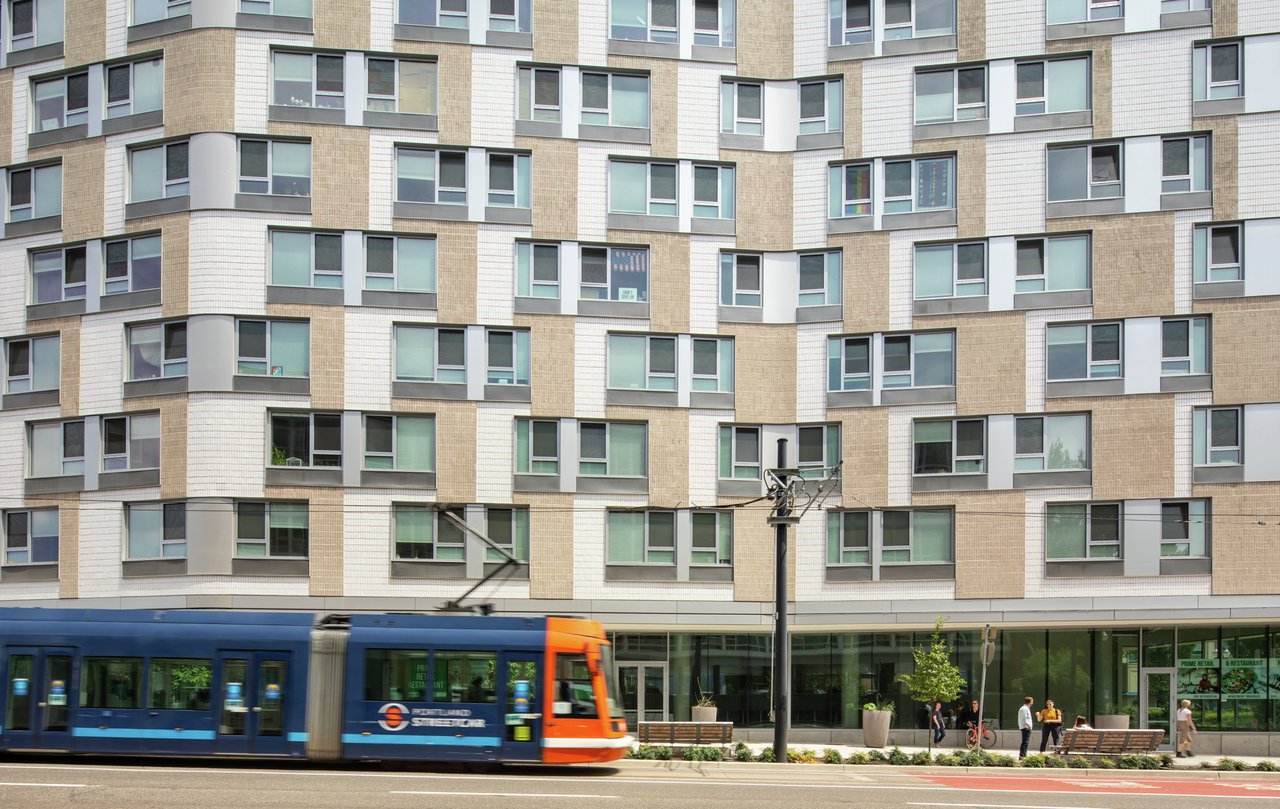 The site location offers abundant access to public transit, public services, and is in close proximity to downtown Portland. At the ground level, 6,500 sf of retail space integrates the building into the busy commercial district, and generous set-backs enhance the pedestrian experience along Grand Avenue. A programmed urban connector lined with glazed blue brick and an artist's mural organizes circulation on the ground floor and leads residents to the Jim Smith Garden, an outdoor courtyard planted with Japanese Maples and a green wall. The courtyard provides a space for residents to gather and connect with the landscape—a unique amenity for a tight urban site.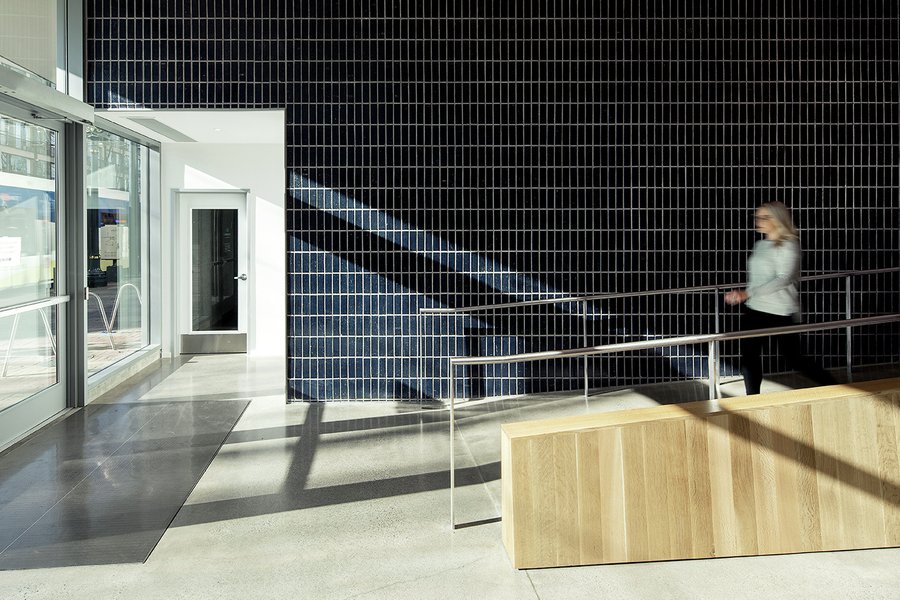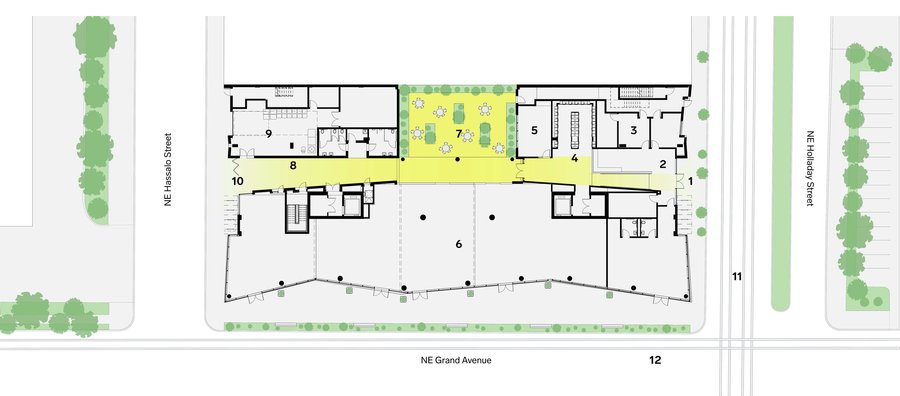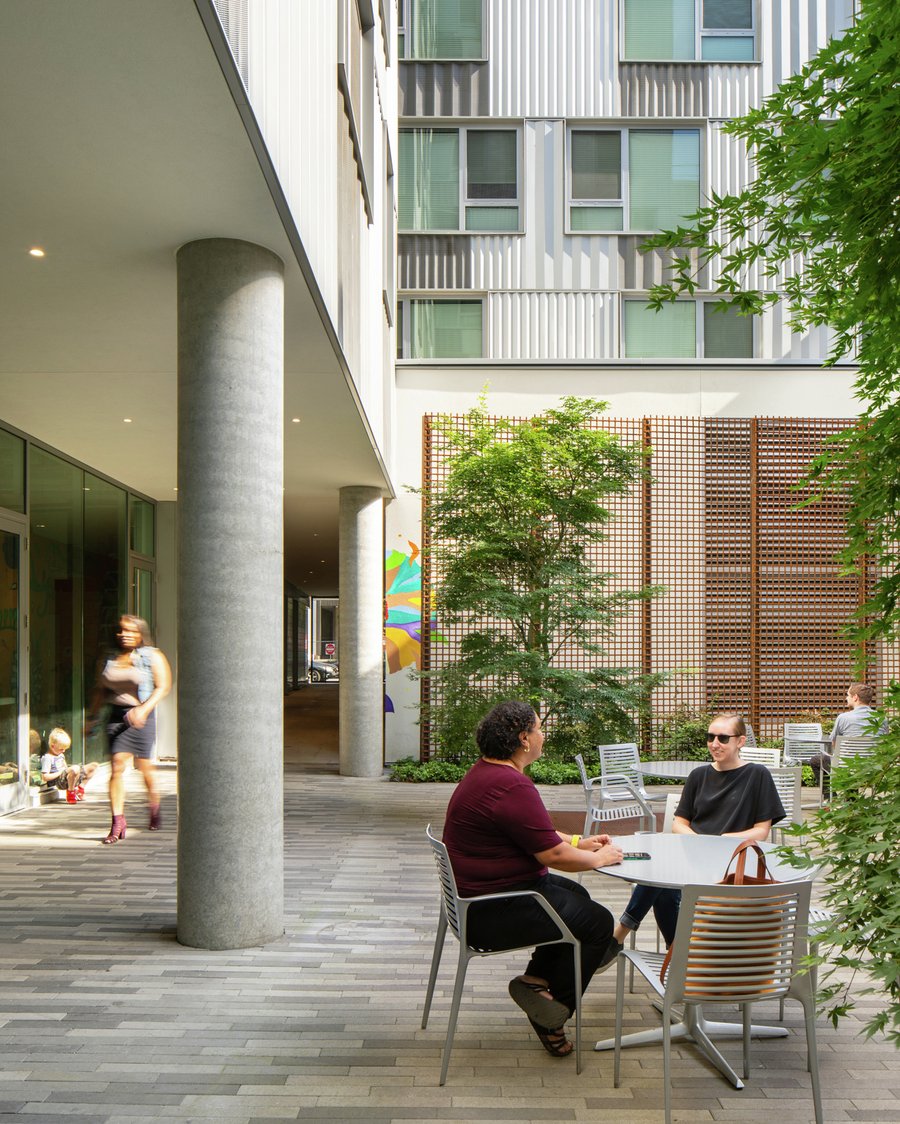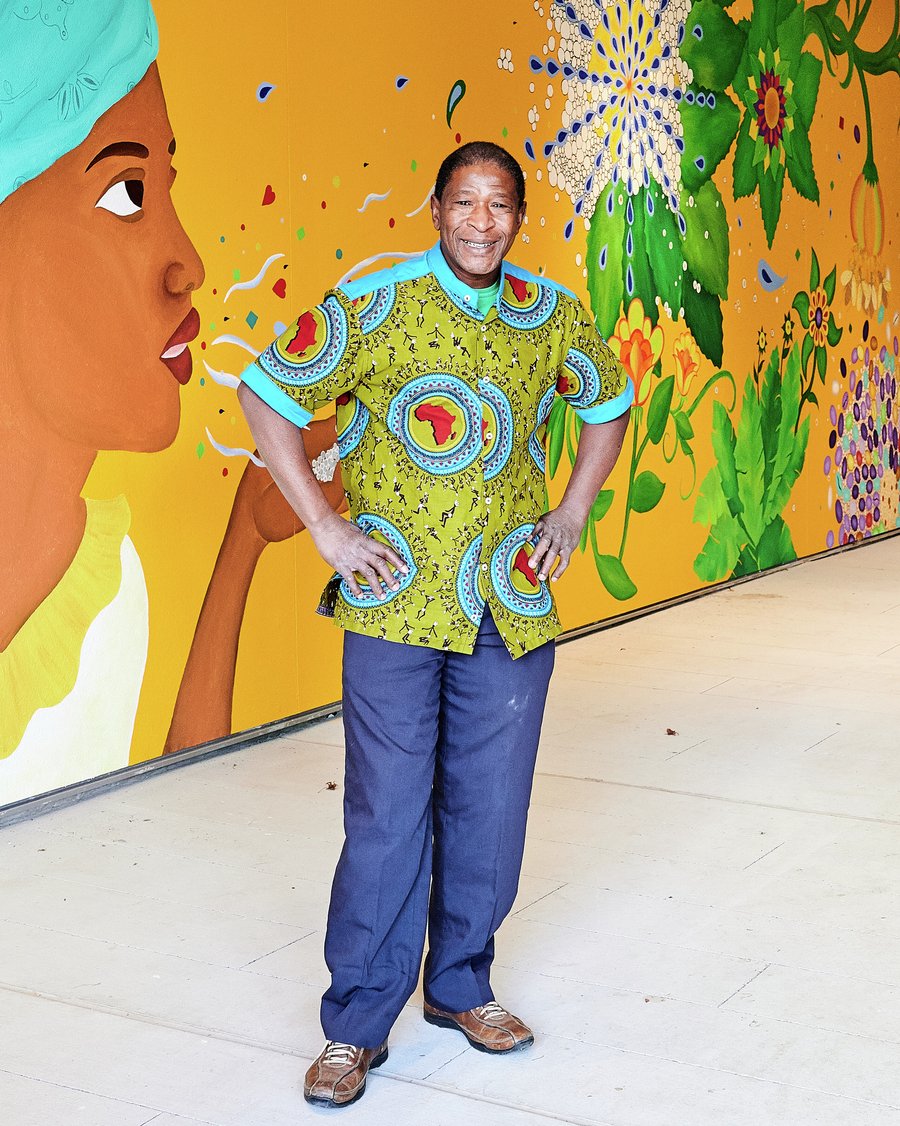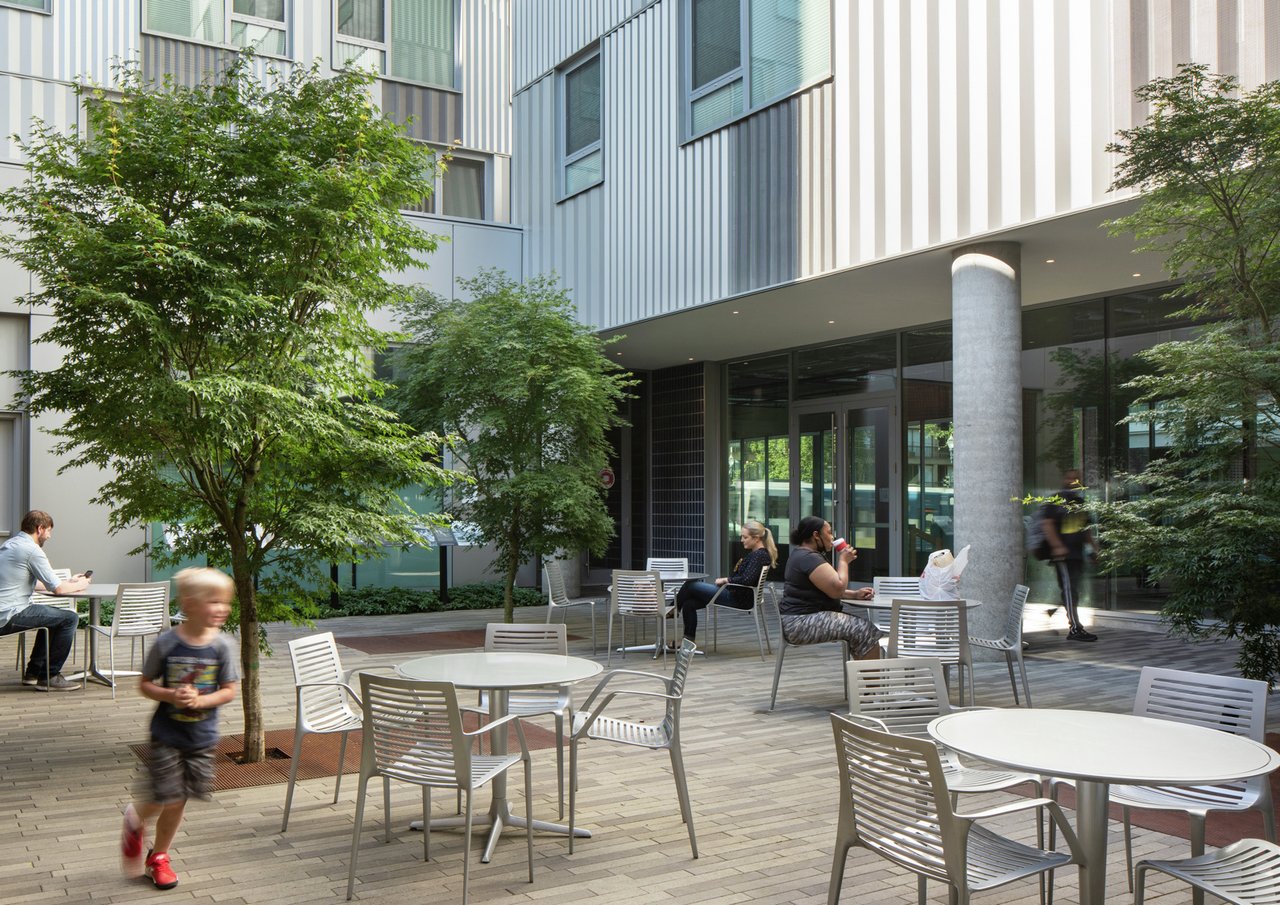 The building name honors Louisa Flowers, a respected African American pioneer and civic leader who settled in Portland in the late 1800s. Her family was one of the first Black families to own property on Portland's east side—operating a farm and building homes near the new building which was named for her. Louisa Flowers and her family were an inspiration to the Portland community, and the building strives to carry on that legacy with a historical display in the courtyard to educate residents about Louisa Flowers and the site's historical significance.

The residential program includes studio, one- and two-bedroom units, many with views of the Portland skyline. Each unit has an open plan layout, contemporary finishes, electric heating and cooling, and large operable windows. On the building's top level, a community lounge and kitchen offer views of nearby natural landmarks.