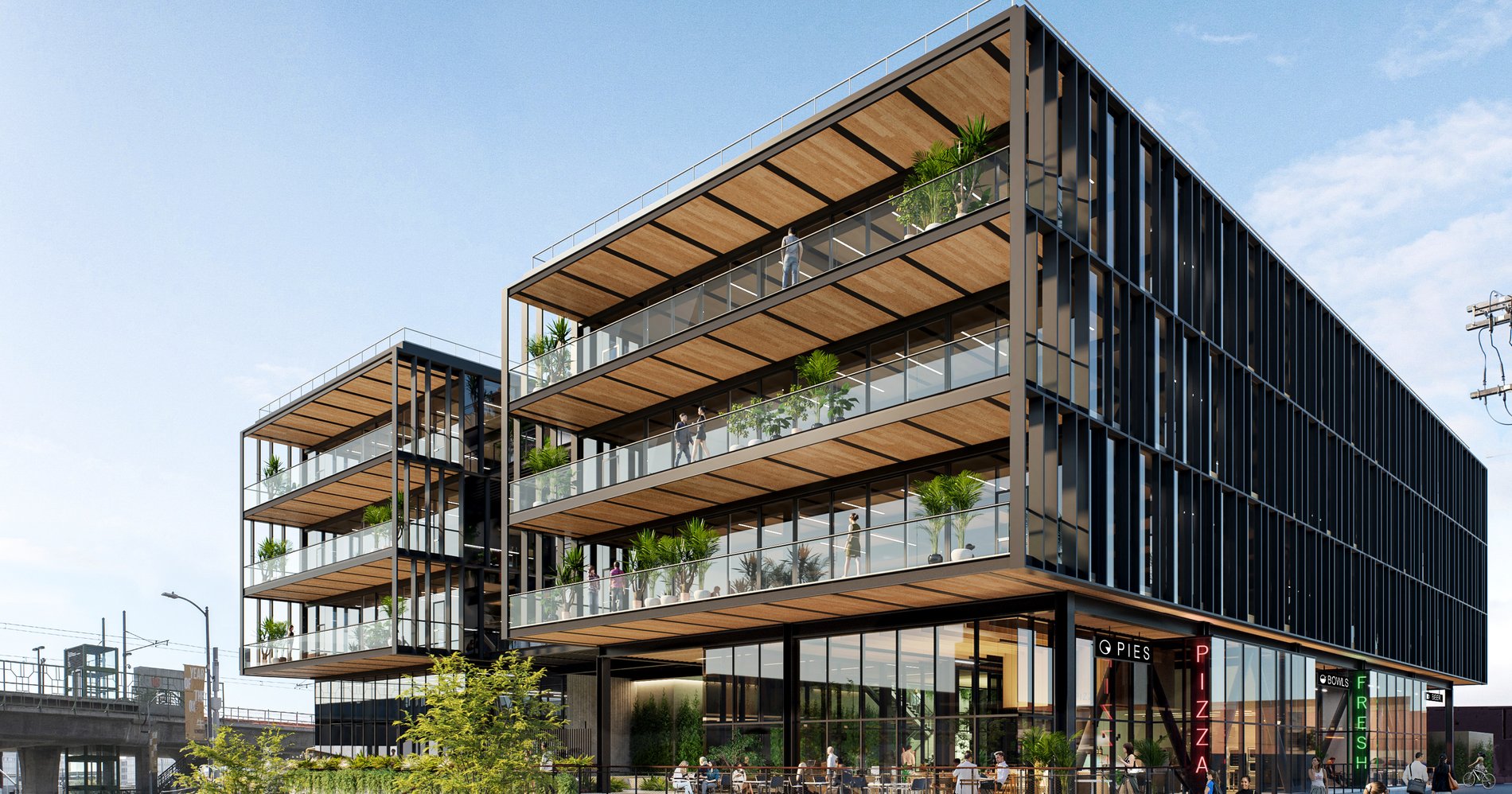 843 N Spring Street
843 N Spring Street is a new kind of home for the next generation of tech innovators and creative leaders of Los Angeles. It raises the bar on biophilic and low carbon office design, introducing mass timber to the region on a bold new scale. It provides 145,000 sf of beautiful, flexible office and retail space distinguished by a showcase of exposed Cross-Laminated Timber (CLT) panels.
Located on a sloped site in a dense urban setting, the design centers around a voluminous tiered vertical garden that begins at the public plaza level and is accessible from every floor. It seeks to bridge the gap between indoor and outdoor, fully embracing the local climate and maximizing access to daylight, fresh air, and views across the city. At 843 N Spring Street, the discovery of park-like greenspaces in unexpected places creates a unique experience for office and retail tenants as well as visitors from the neighborhood.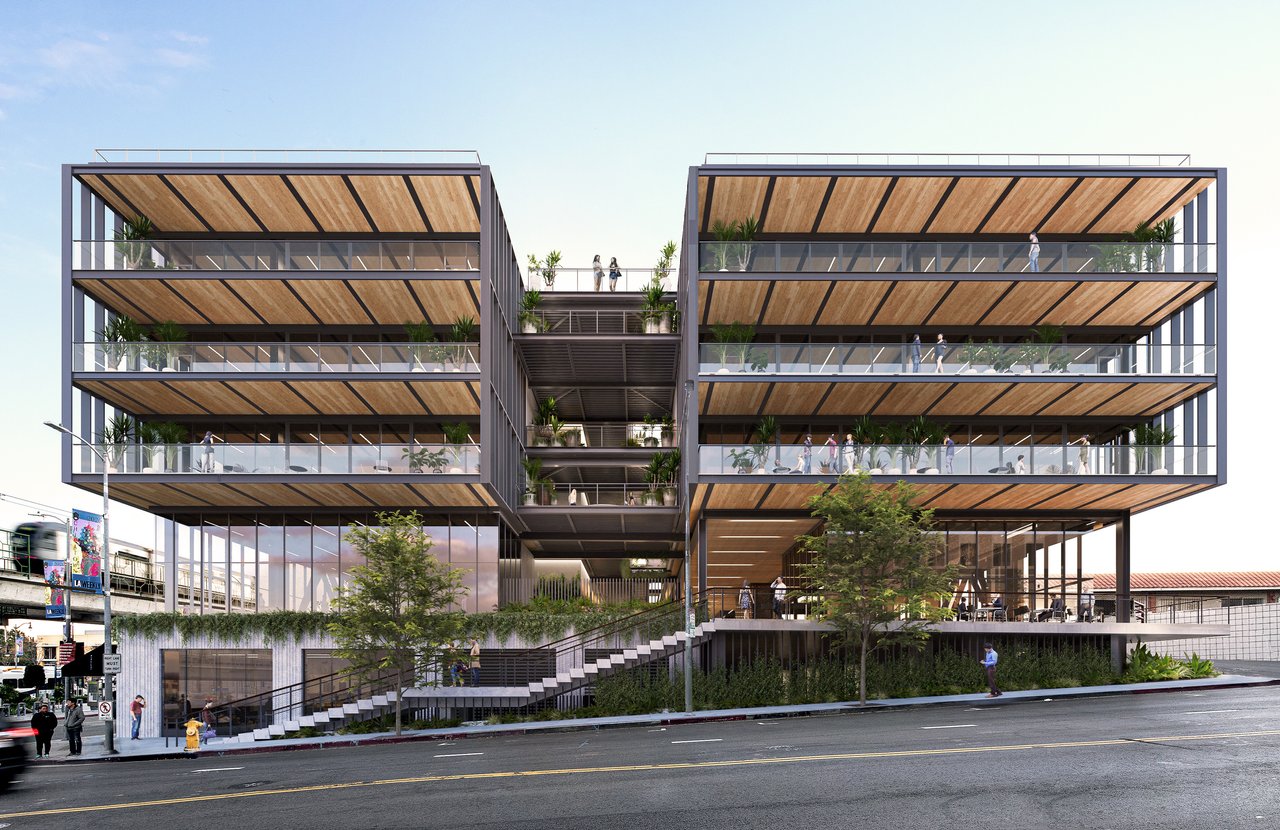 A vertical garden, designed by the esteemed James Corner Field Operations, is central to the design of 843 N Spring Street. Like the ecosystem of a river canyon, the public plaza at the entry level is populated with lush shade-friendly plantings. The landscaping shifts subtly from floor to floor, responding to the shade and light at each tier of the garden, culminating in the roof deck's bright oasis of native desert plantings.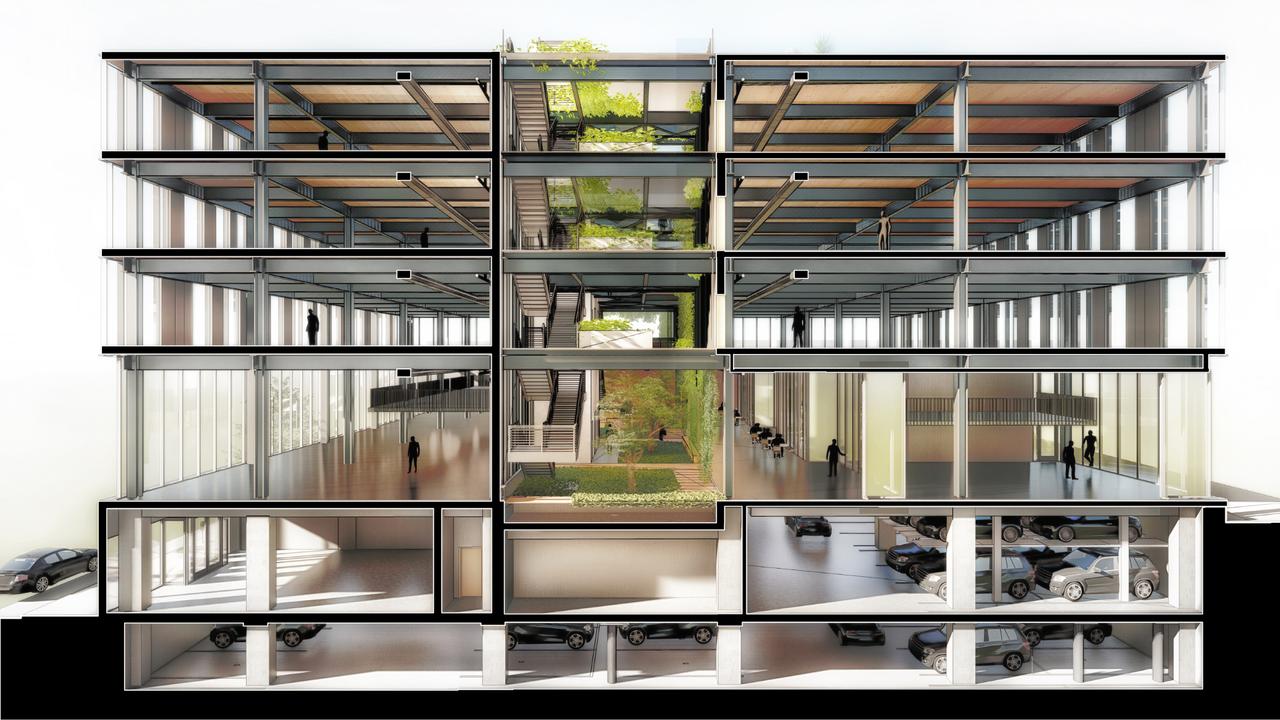 Retail and restaurant spaces line the pedestrian edges where the building meets the neighborhood. 843 N Spring Street spans a significant slope - entering from the New High Street side, a passageway leads pedestrians into the verdant public plaza lined with smaller retail spaces that match the scale of many of Chinatown's mainstay local businesses. Below, additional retail space lines the Spring Street side, and a broad main staircase invites the pedestrians up into the plaza as though ascending a walled garden.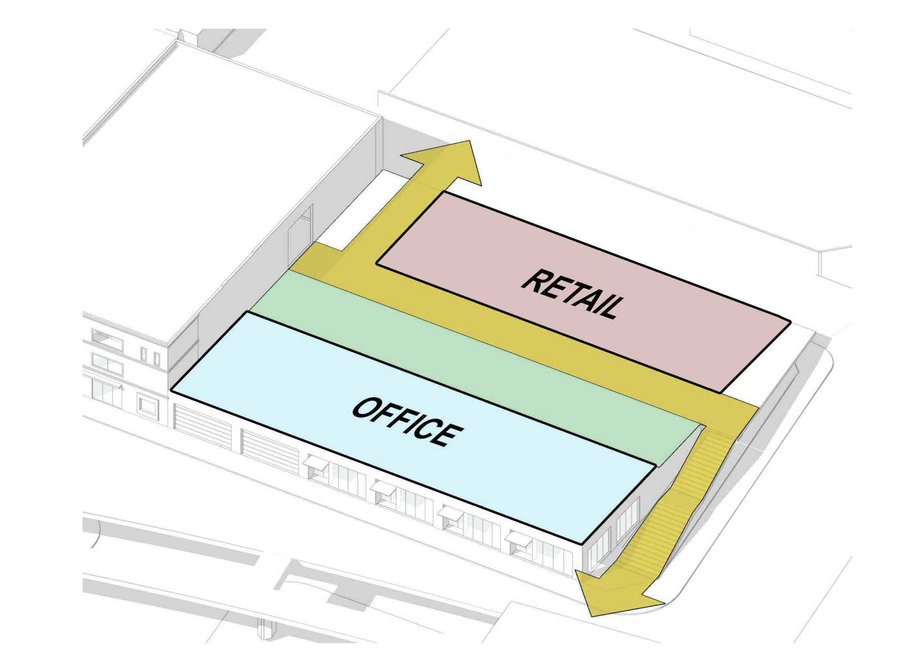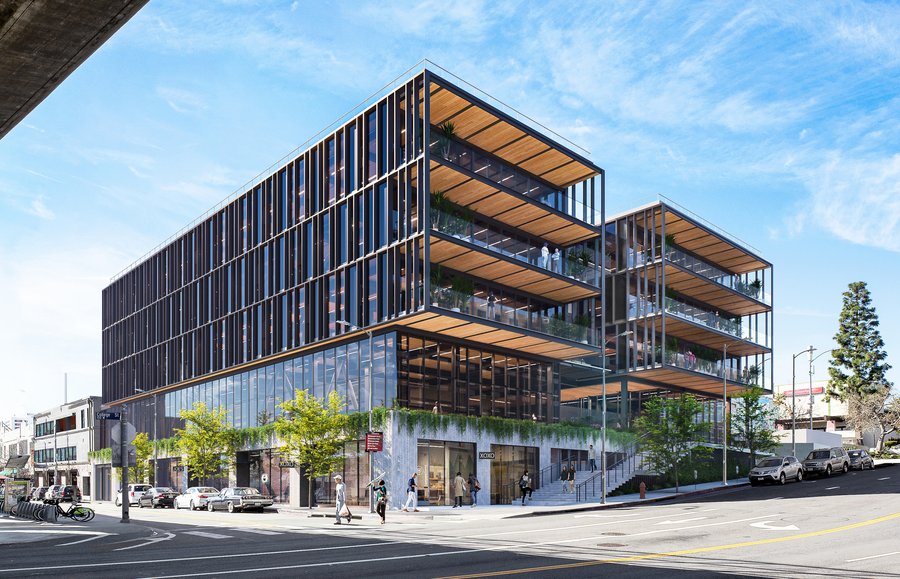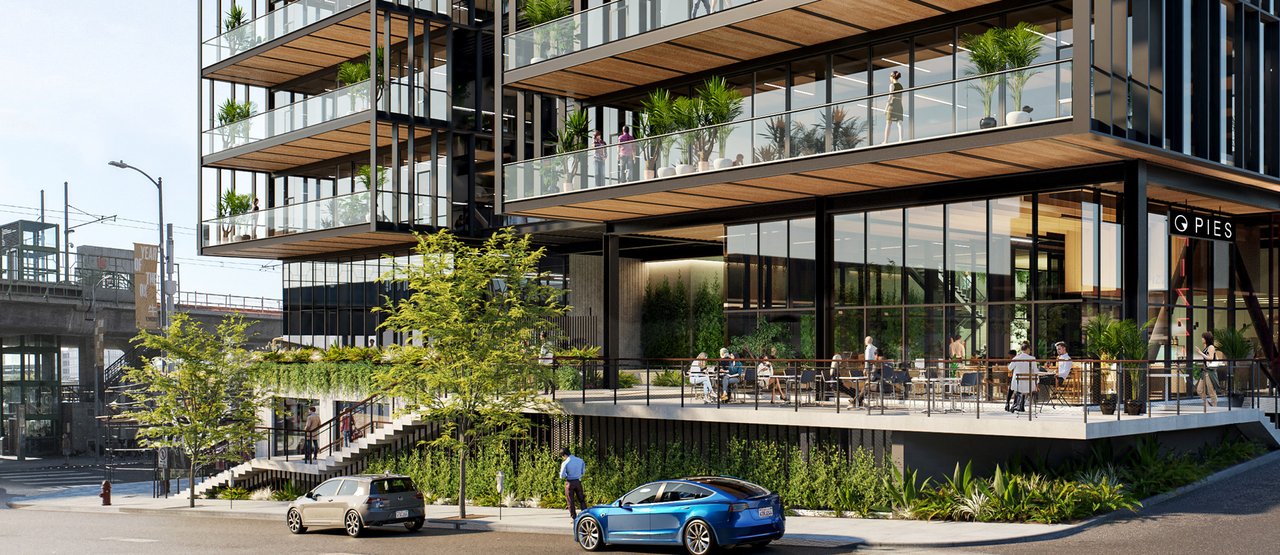 The hybrid CLT structure plays a significant role in 843 N Spring Street's low carbon sustainable design strategy, sequestering an estimated 1,357 metric tons of carbon. It also includes a PV array, 200+ bike stalls, and EV charging stations. It is conveniently located adjacent to Chinatown's Metro station, with strong connections to city transit systems.