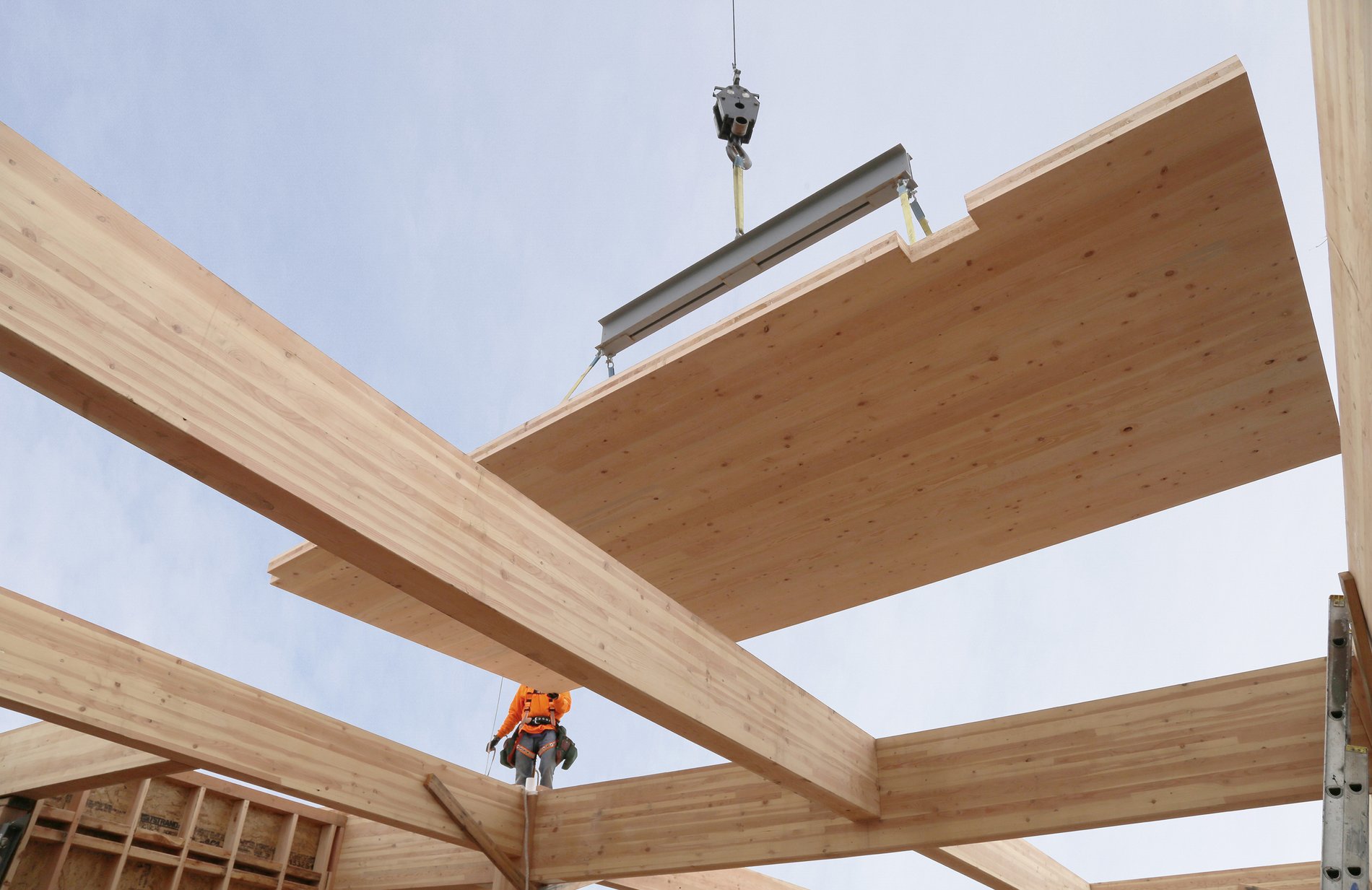 Mass timber experts and carbon impact specialists from LEVER and Atelier Ten have partnered to debunk common myths about mass timber in a new white paper, "Mythbusting Mass Timber." 
This new resource from leading industry experts aims to dispel several of the most common misconceptions about mass timber construction that have emerged as its popularity has grown across the US. Mass timber holds great promise as a sustainable building material, and understanding what it can do is key to leveraging its best sustainable design benefits.
The essays in "Mythbusting Mass Timber" debunk the following common myths and provide guidance for design teams to make the best sourcing choices:
Myth: Mass timber buildings are carbon neutral
Fact: Mass Timber construction can be an important pathway toward carbon neutrality, but there are other critical factors that need to be considered.
Myth: Wood is always more sustainable than concrete
Fact: Solely utilizing wood products does not automatically make buildings more sustainable. It is important to take into account material sourcing and transportation carbon impacts.
Myth: Mass timber buildings absorb carbon emissions
Fact: Trees sequester carbon from the atmosphere. Timber buildings hold carbon absorbed by trees, but timber buildings do not actively absorb carbon.
Myth: All wood is good wood
Fact: Wood products are only as "good" as the forestry practices associated with those products.
As sustainable design and mass timber construction increase in popularity, design teams have unprecedented power to improve forest health, biodiversity, carbon emissions and reduce the impact of climate change.