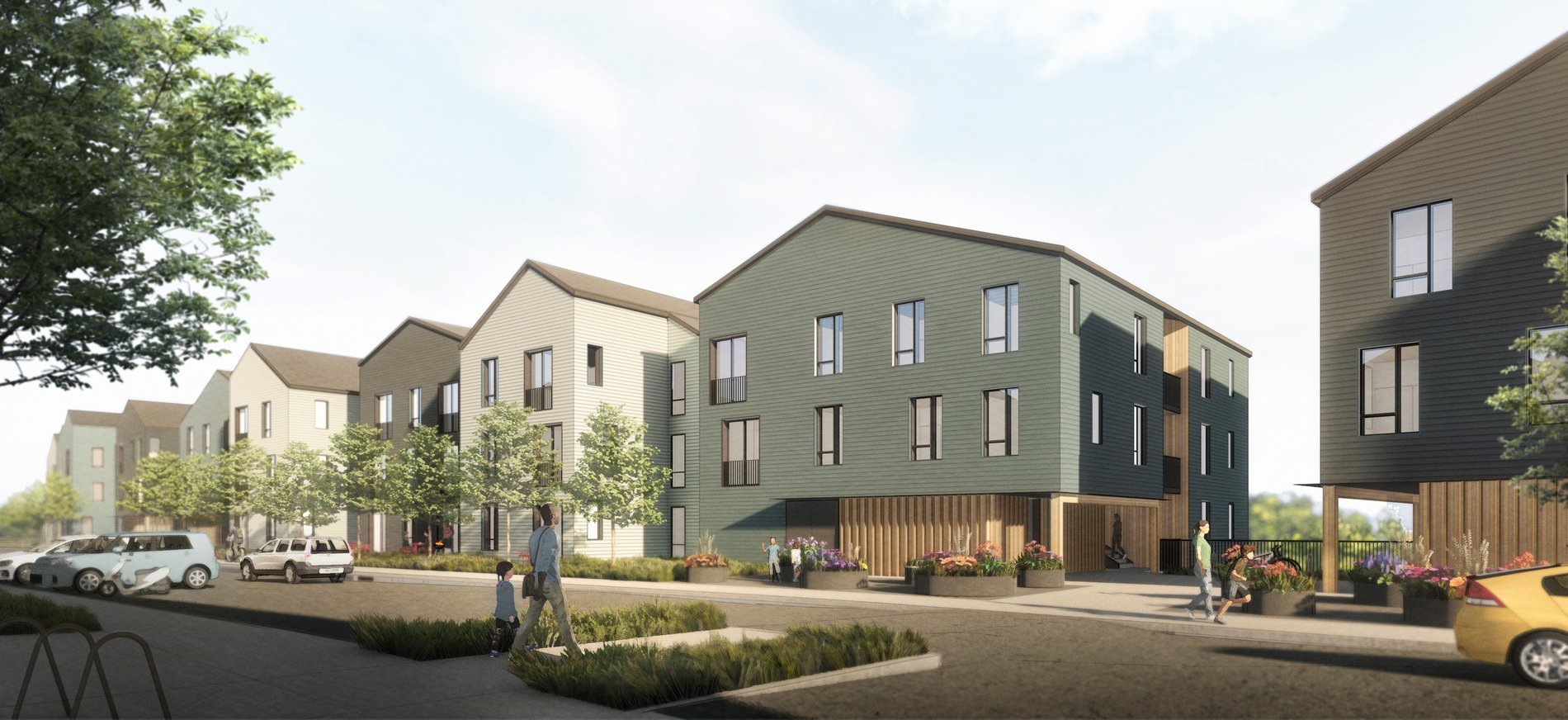 Dekum Court Affordable Housing
This affordable housing development in Portland's Concordia neighborhood will be a community asset that expands access to quality affordable housing in Portland. A redevelopment of an existing housing community, Dekum Court encompasses 5.3 acres and will provide 187 units to residents earning at or below 60% of the median family income. The new development aims to strengthen the Dekum community by preserving the existing neighborhood's character and amenities while creating strong pedestrian connections, abundant access to shared outdoor spaces, and comfortable, healthy, light-filled environments for residents.
The project includes three and four story apartment buildings with unit types ranging from studio to four-bedroom units to accommodate households of all sizes, as well as resident parking, playgrounds, and a community center.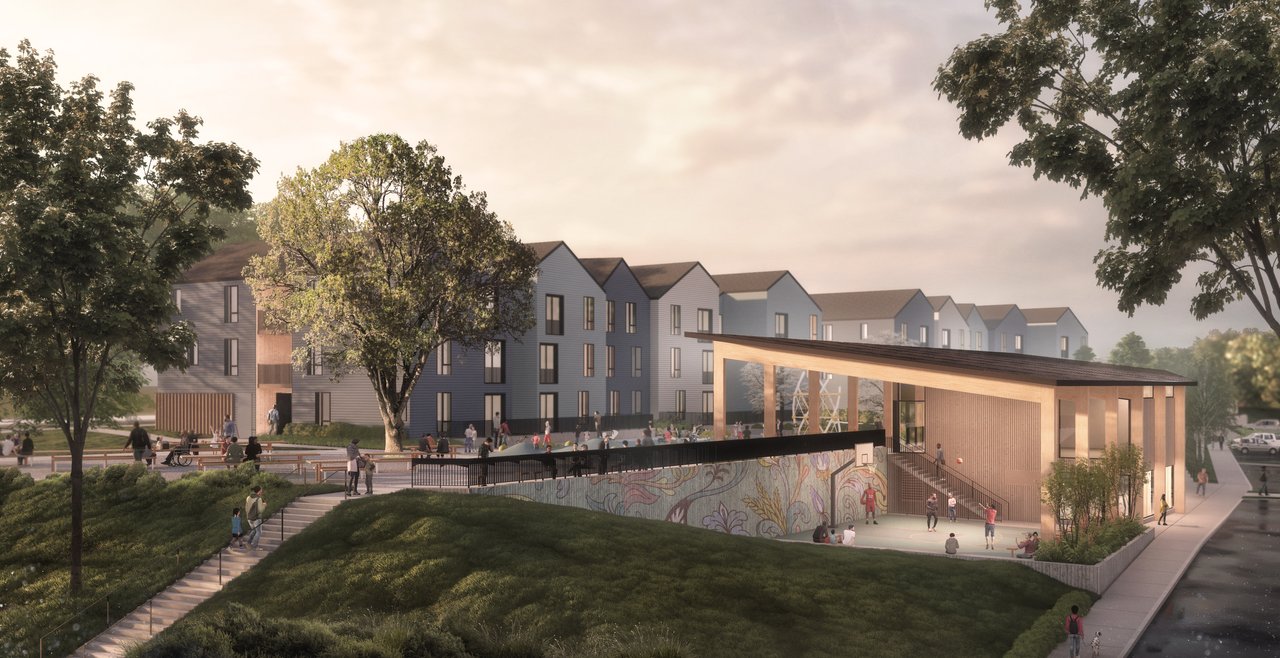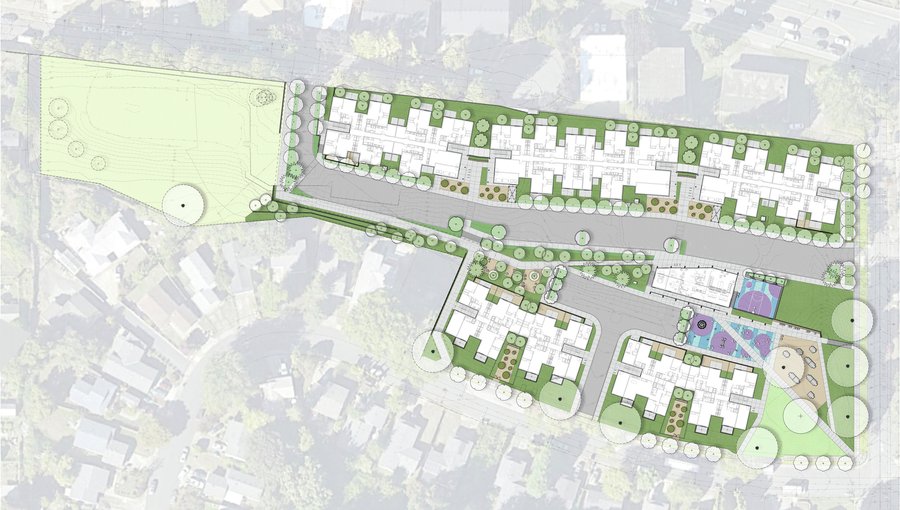 Through an intensive community engagement process during an initial three-month master planning phase, the design team worked with a Community Advisory Committee (composed of stakeholders, current residents, neighbors, and community members) to understand existing concerns and future aspirations for the new development. The hybrid engagement process (facilitated in-person and via Zoom) included a visioning workshop to establish the project's Guiding Principles (below), to guide the design and measure overall success. Other meeting topics included project goal setting, site plan design, equity and accessibility, property management issues, resident services, and unit plan design.