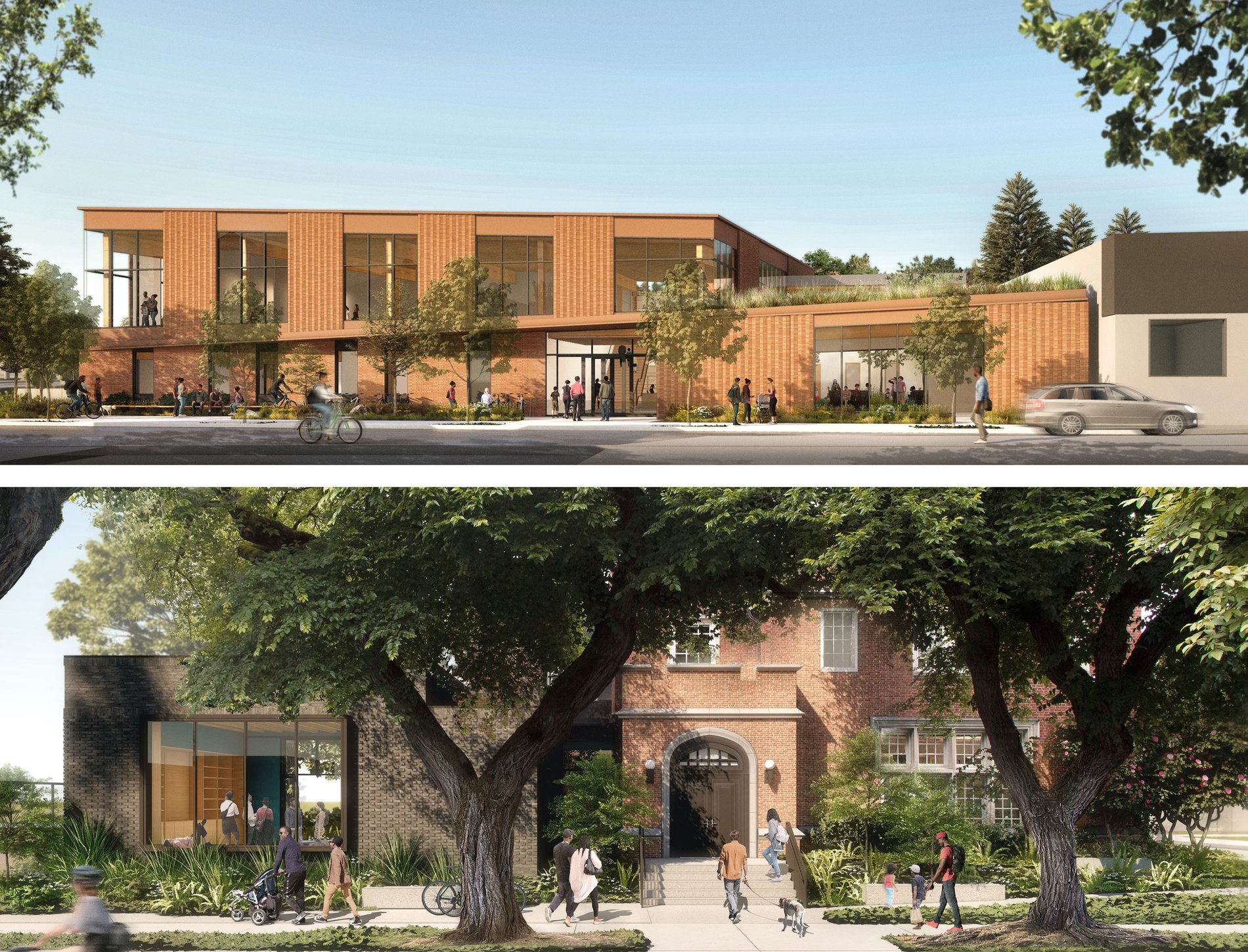 After a major community outreach effort that has so far included 40+ events and meetings with the public (and counting), concept designs for Albina Library and North Portland Library are beginning to emerge!
Albina Library's addition (pictured, top) will extend the library from the historic Carnegie building on Knott Street all the way to Russell Street, creating a new entrance that connects to a neighborhood pocket of restaurants and retail. The addition will provide much-needed additional space for the library collection and for events and activities, with new dedicated areas for kids and teens, as well as a terrace and courtyard.
At the heart of North Portland Library's project is a new Black Cultural Center addition (pictured, bottom) that will celebrate the rich diversity of the neighborhood and showcase the historical relationship between North Portland Library and the generations of Black library patrons it has served in this community for so many years.
Design for both libraries is still in progress - we look forward to continuing our public engagement work and collaborating with our clients at Multnomah County Library to refine these concepts further and hone in on the most meaningful details to fulfill the community's vision.
Visit Multnomah County Library's website to find out about upcoming community meetings and opportunities to participate in the conversation.