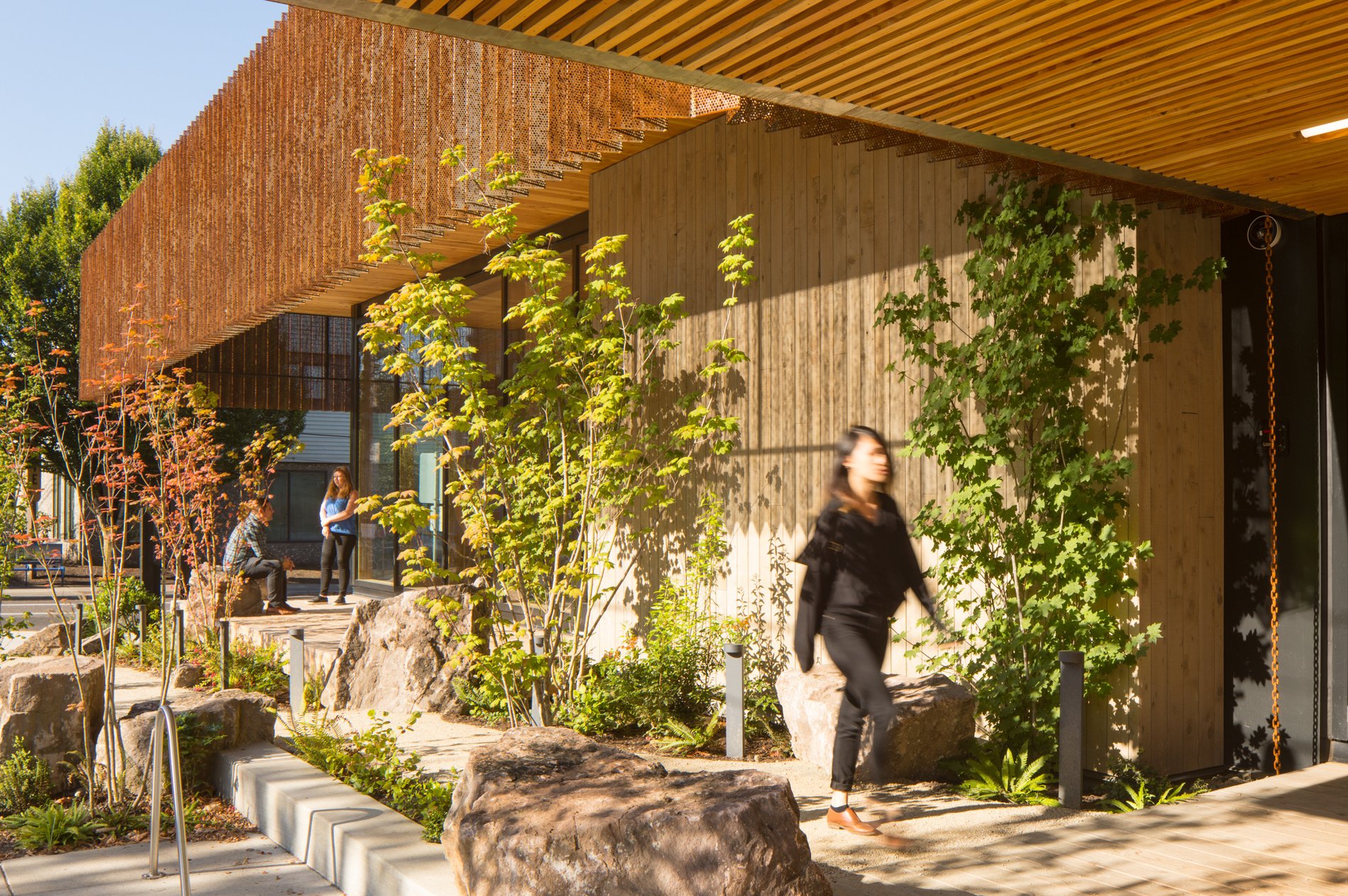 Responsible and sustainable sourcing is a significant part of our design process. LEVER has designed 10 mass timber projects to date that source regional timber, using wood sourced from the Northwest and California - including wood products certified by the Forest Stewardship Council (FSC). We work closely with clients to source sustainable building materials, landscape elements, and native plantings in a responsible manner.
Our design for The Nature Conservancy's Oregon Conservation Center offers an apt case study in sustainable wood sourcing:
A Demonstration Project and Supply Chain Catalyst
One of the most innovative aspects of The Nature Conservancy's Oregon Conservation Center is the deeply thoughtful manner in which many of the building materials were chosen and sourced. At the beginning of the design process, the project team established a robust set of guiding principles that kept the team focused on realizing the client's unique priorities for the project. "Encouraging people and nature to thrive together" and "designing the building to embody TNC's mission visually" were both core project principles that pushed the team to experiment with natural materials in innovative and unexpected ways. 
In addition to sourcing stone cobble and many native plantings from TNC conservation sites for the project's exterior landscaping, the project team rigorously evaluated and ultimately selected a number of wood products to maximize the building's positive impact and highlight new ways of utilizing key regional sources of sustainable wood. By making critical choices early on in the project, the team was able to directly support important ecological restoration projects on both native forestlands and native grasslands in the region. Ultimately, using materials sourced from TNC restoration projects allowed the team to connect TNC's urban headquarters with the organization's  vital work in the region.
By leveraging TNC's important role as a regional land steward, the project team was able to develop wood procurement strategies that prioritized wood that was sustainably sourced from restoration projects located both on TNC lands as well as sites managed by partner organizations and tribes. The building serves as an important demonstration project, showcasing how materials used in the built environment can contribute to the restoration of local ecosystems and support wildland stewardship.
The Oregon Conservation Center is one of the first buildings in the country to use domestically-fabricated CLT that is FSC certified. In addition, the Juniper siding and millwork used in the building serve as a model for how a project can successfully utilize unconventional wood sources in new ways. This project has been a destination for people interested in responsibly-sourced mass timber and wood products sources from forest restoration projects and has already had 1000+ people tour the project since it opened in the spring of 2019, including lawmakers, developers, contractors, architects, educators, and leaders in the forest products industry. The Oregon Conservation Center makes clear that next generation wood construction can be sustainably sourced using responsible forestry practices.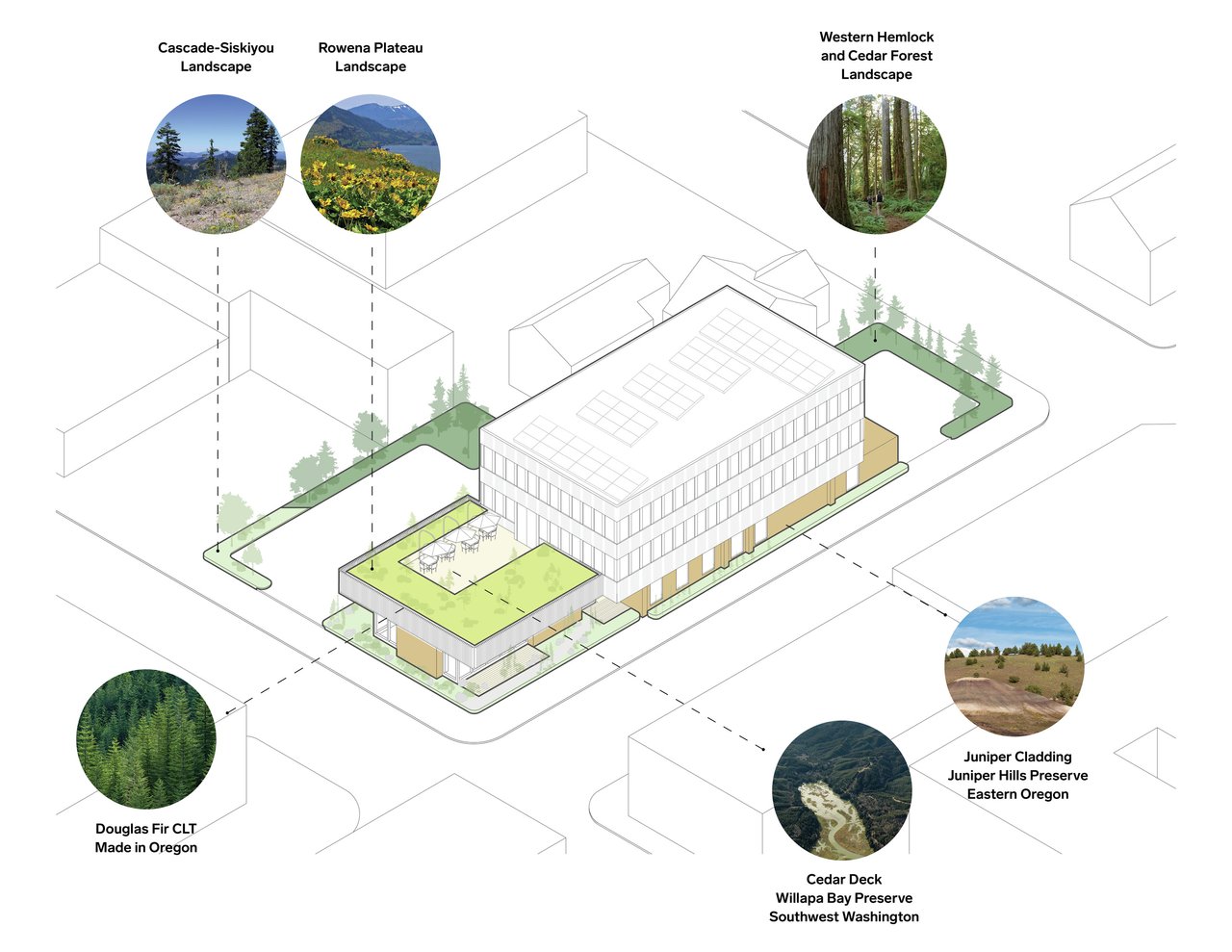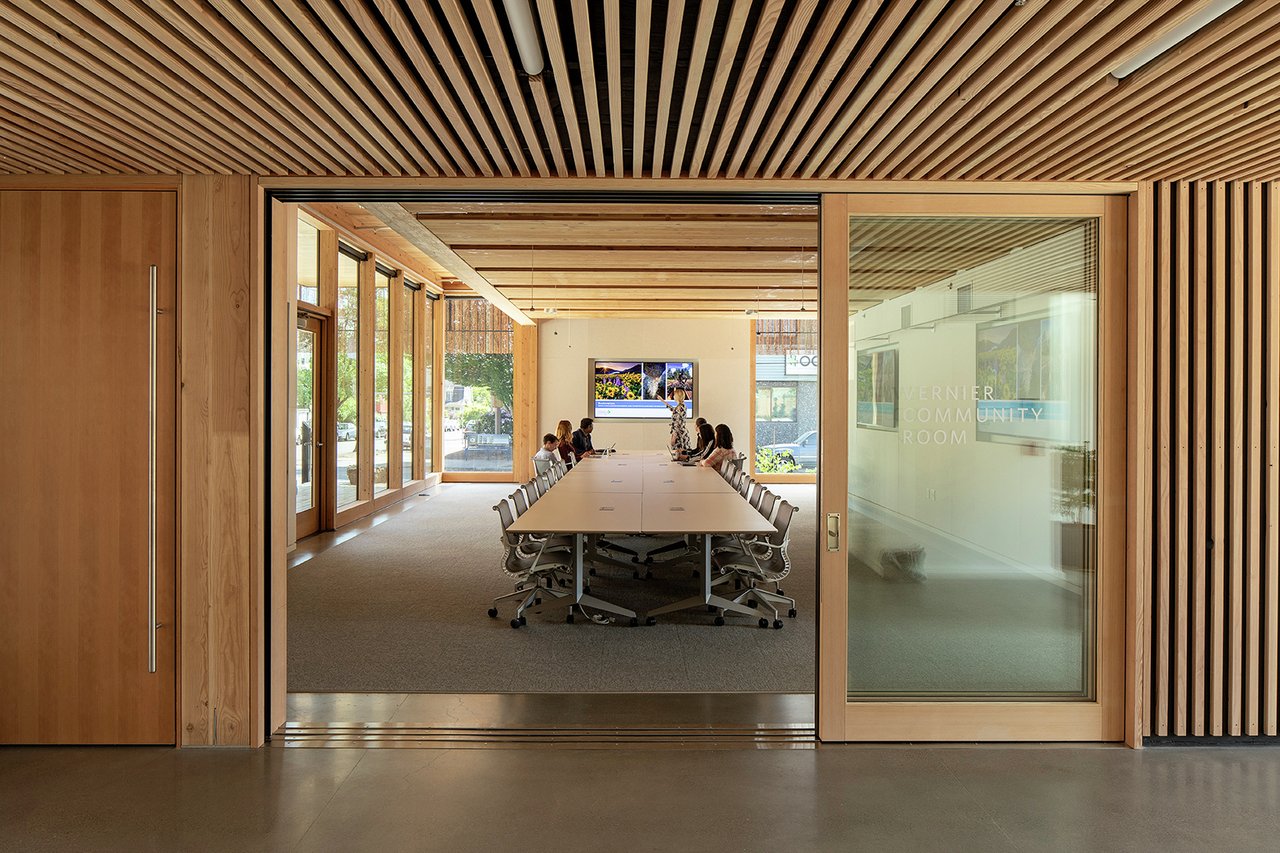 The following overview highlights three approaches to responsible wood sourcing the project team utilized for this project:
Scenario A: Source wood products from active restoration projects on Nature Conservancy lands
Example 1: Juniper
Exterior siding on the ground floor of the building and custom furniture within the building were made from Restoration Juniper sourced from TNC's Juniper Hills Preserve located in Central Oregon. Sustainable Northwest Wood worked with TNC to source, mill, and finish the Juniper that was used on the project. By selectively removing Juniper trees from the landscape and using the fiber in the Oregon Conservation Center, the project contributes to conserving an estimated 730,000 gallons of water annually. The overcrowding of Juniper trees alters the hydrology of native grasslands, starving these ecosystems of vital water resources.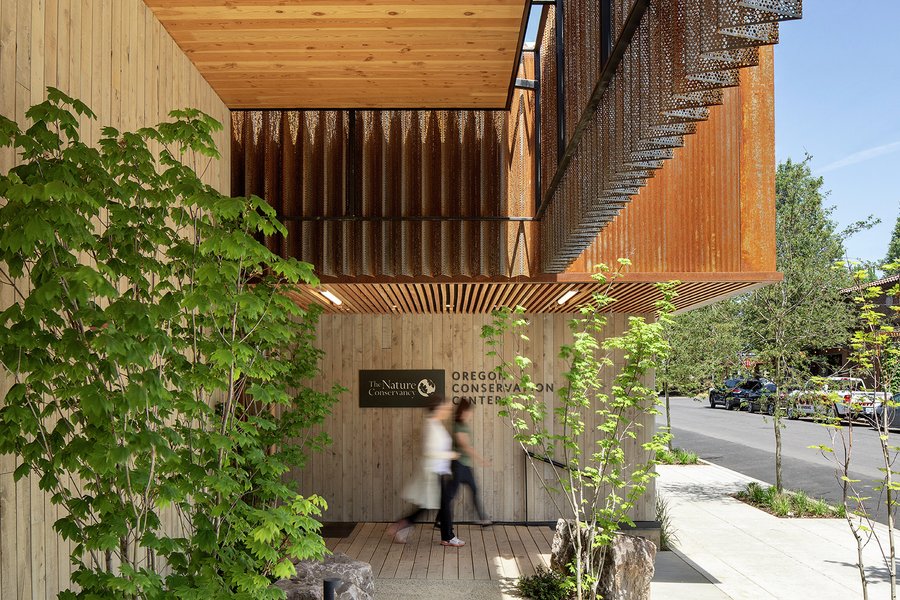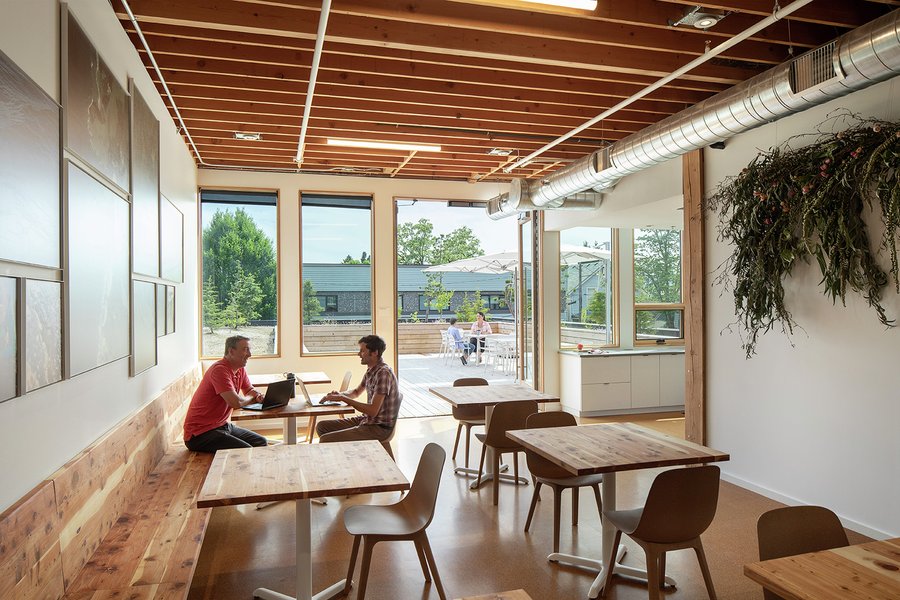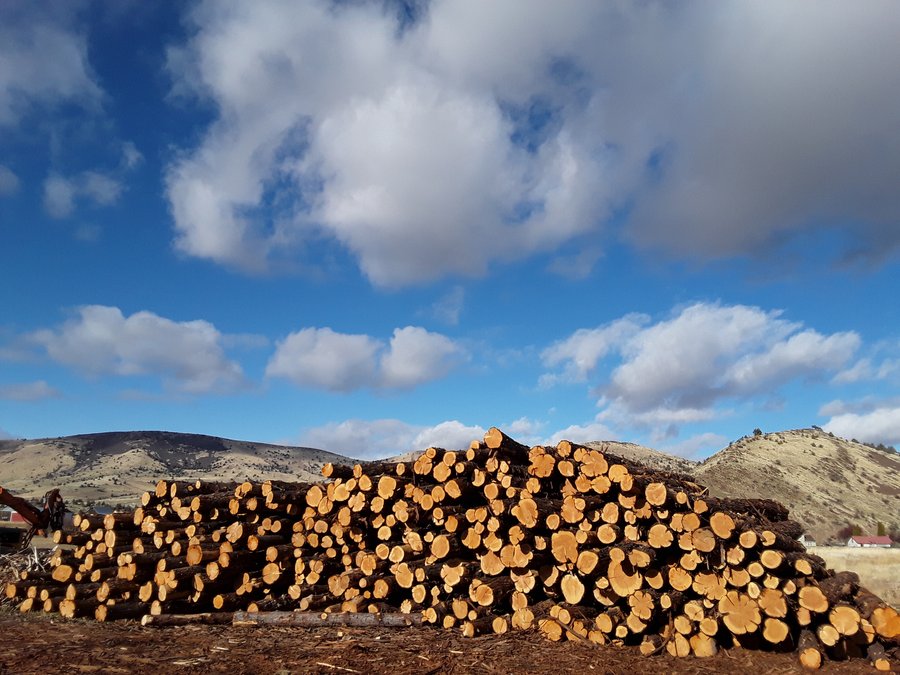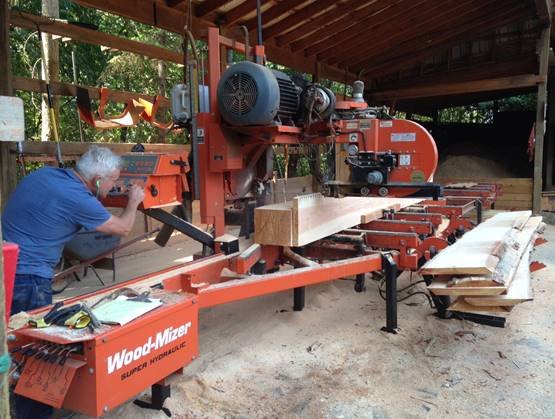 Example 2: Western Red Cedar
Exterior decking materials used at the main entries and rooftop terrace were provided by Sustainable Northwest Wood. The Western Red Cedar used for the decking was sourced from old growth restoration projects on TNC's 7,600 acres Ellsworth Creek Preserve in Willapa Bay, Washington. In addition to being sourced from a TNC restoration project, this cedar decking material is also FSC certified.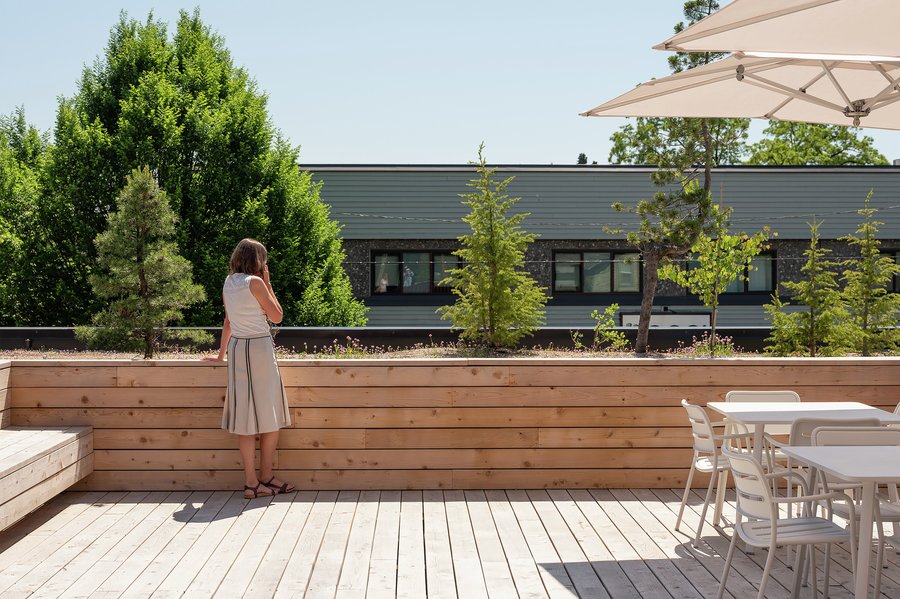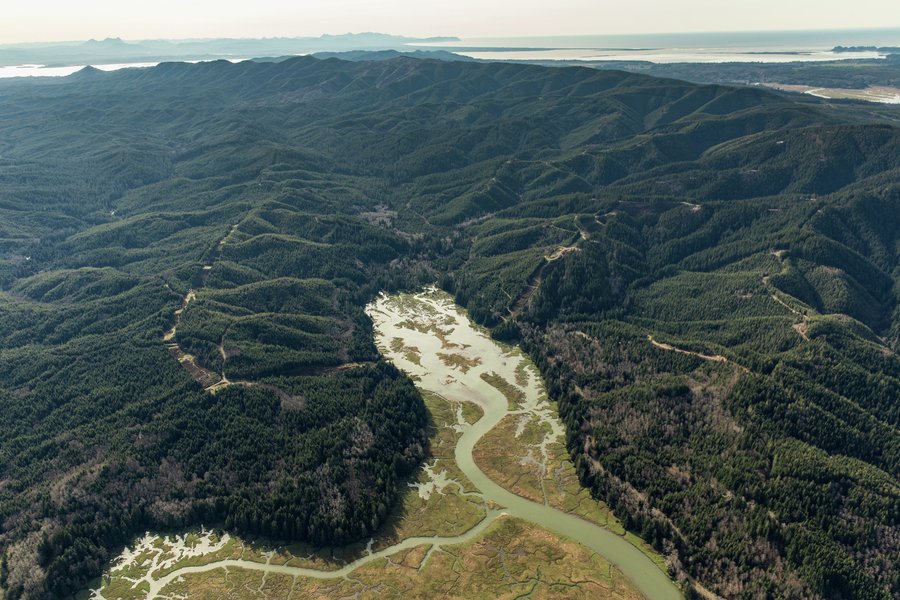 Scenario B: Source wood products from projects where conservation or restoration efforts are verified
Example 1: Douglas Fir Millwork
Douglas Fir was used to make custom exterior, and interior linear wood ceilings, as well as linear wood wall panels in the lobby. This material was provided by Sustainable Northwest Wood and is FSC certified. The FSC credits were traced back to the Coquille Indian Tribe in the Oregon Coast Range.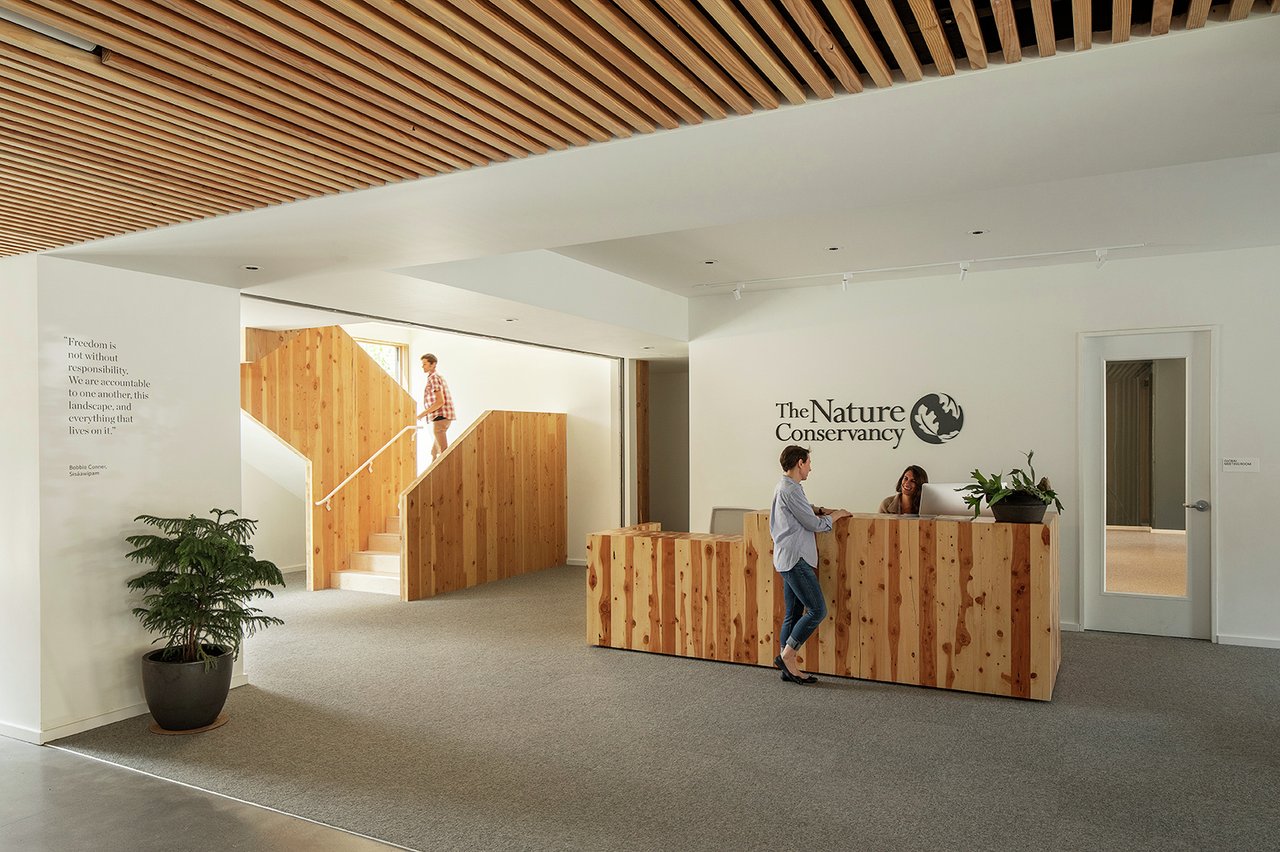 Scenario C: Source wood products from supply chains where the source forest is not TNC land or a TNC project. Preference for Forest Stewardship Council (FSC) certified wood was given for wood products that did not come from a traceable restoration project.
Example 1: FSC Certified Douglas Fir CLT and Glulams
FSC Certified Douglas fir CLT and Glulams were used for the structure of the new 2,000 sf pavilion that was added to the existing building. The wood for the pavilion structure originated from FSC certified forests in northern California and was fabricated into FSC certified CLT panels and glulam beams and columns by DR Johnson in Riddle, Oregon.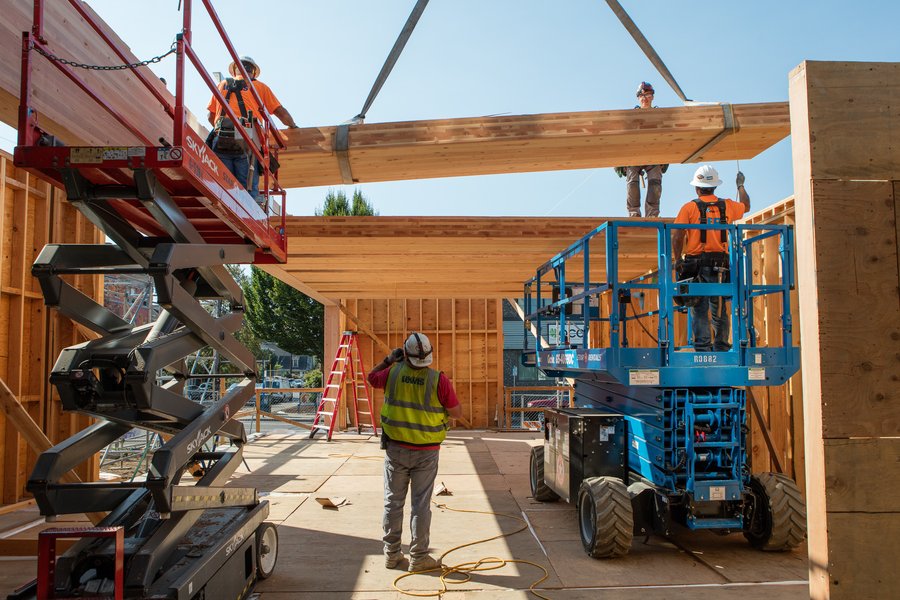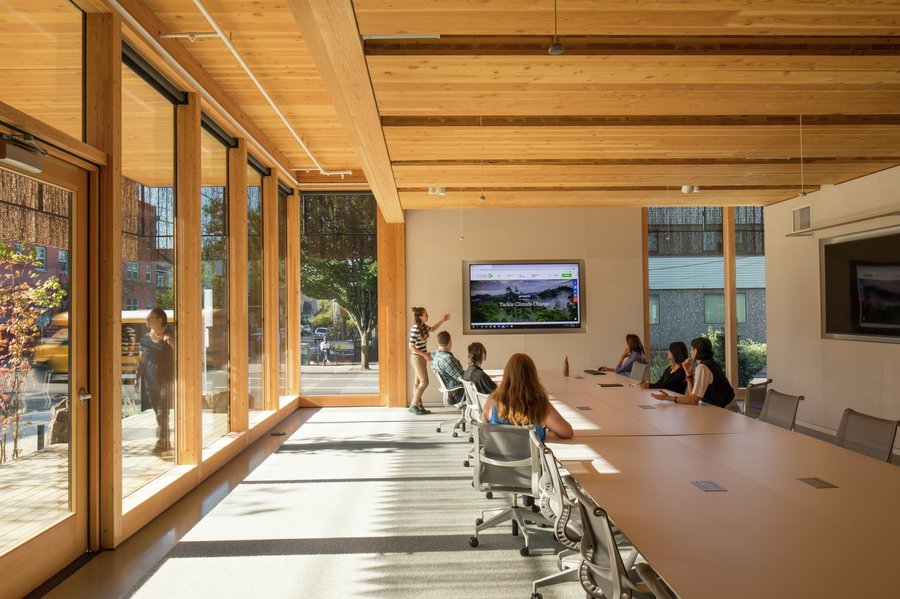 Outcomes
LEVER worked with TNC to establish project goals and principles early in the conceptual design phase of the project and consulted with Sustainable Northwest Wood to help leverage their deep knowledge of the wood supply chain. By partnering with SNWW, the project was able to successfully transform TNC-sourced forest products into usable, appropriate, and beautiful wood products. This unique wood sourcing approach required flexibility from all team members to find and creatively use materials sourced from TNC preserves and other ecologically-managed regional forests. The ultimate outcome is a building that serves as a community resource, contributing to the well-being of the neighborhood as well as the region.