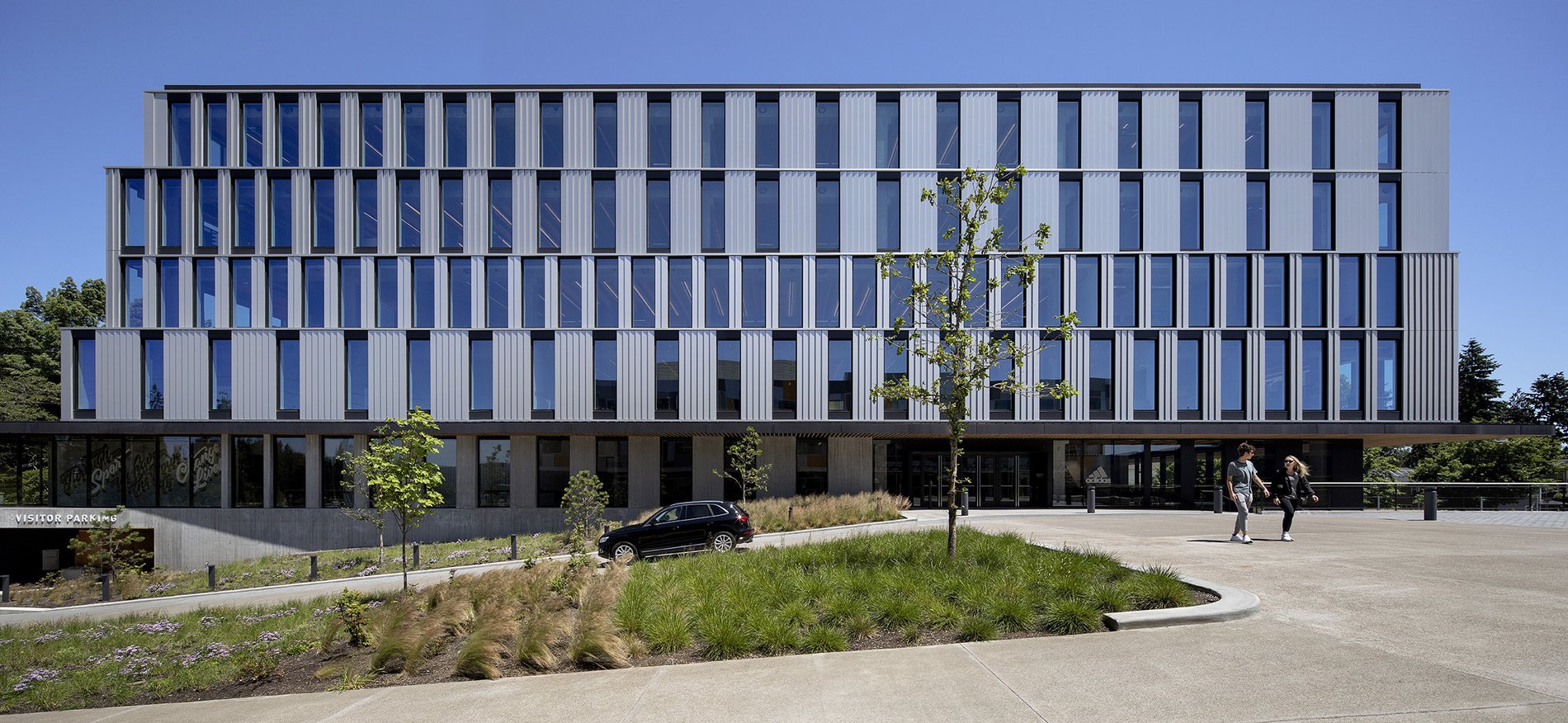 The September/October issue of Metropolis has arrived, featuring our latest mass timber project! LEVER teamed with Studio O+A to design a 460,000 sf campus transformation for this leading Pacific Northwest athletic apparel brand that supports their collaborative culture; centers health and well-being; and connects creativity, community, and sport.
The expansion, which adds two signature mass timber buildings flanking a new sports plaza as well as landscape and wayfinding improvements, is one of the largest mass timber projects in the U.S. to date and features a first-of-its-kind hybrid timber structure. LEVER Principal Thomas Robinson says, "We've never seen a system like this anywhere else. Yet the wood and concrete were also an aesthetic decision. Timber became part of the interior story, which is about authenticity and being connected to Portland and the region."
Thanks to Brian Libby for the great article.