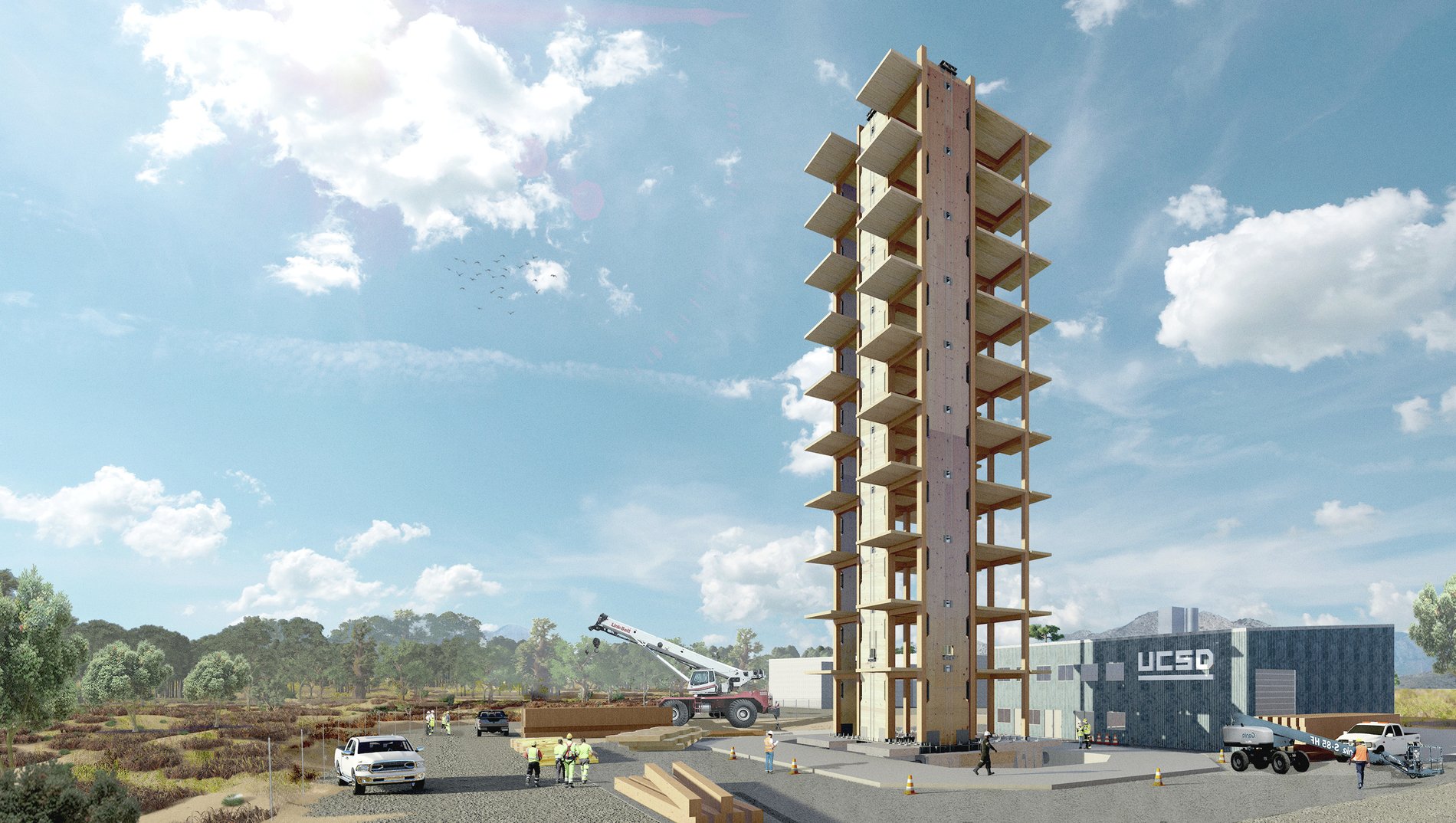 "Engineers in San Diego are on the verge of learning just how much seismic shaking a new generation of wood building materials can take." 
Law360 interviewed members of the NHERI TallWood Project team, including lead investigator Shiling Pei and LEVER Principal Jonathan Heppner, for a new piece about the upcoming mass timber seismic test our National Science Foundation-funded research team will conduct. Construction is currently underway on our 10-story mass timber structure, which is comprised of a variety of mass timber materials and products that will be put to the seismic test on UC San Diego's 3-axis shake table.
Thank you to Chuck Slothower for this great article! Subscribers can read more in print or online at the link below.