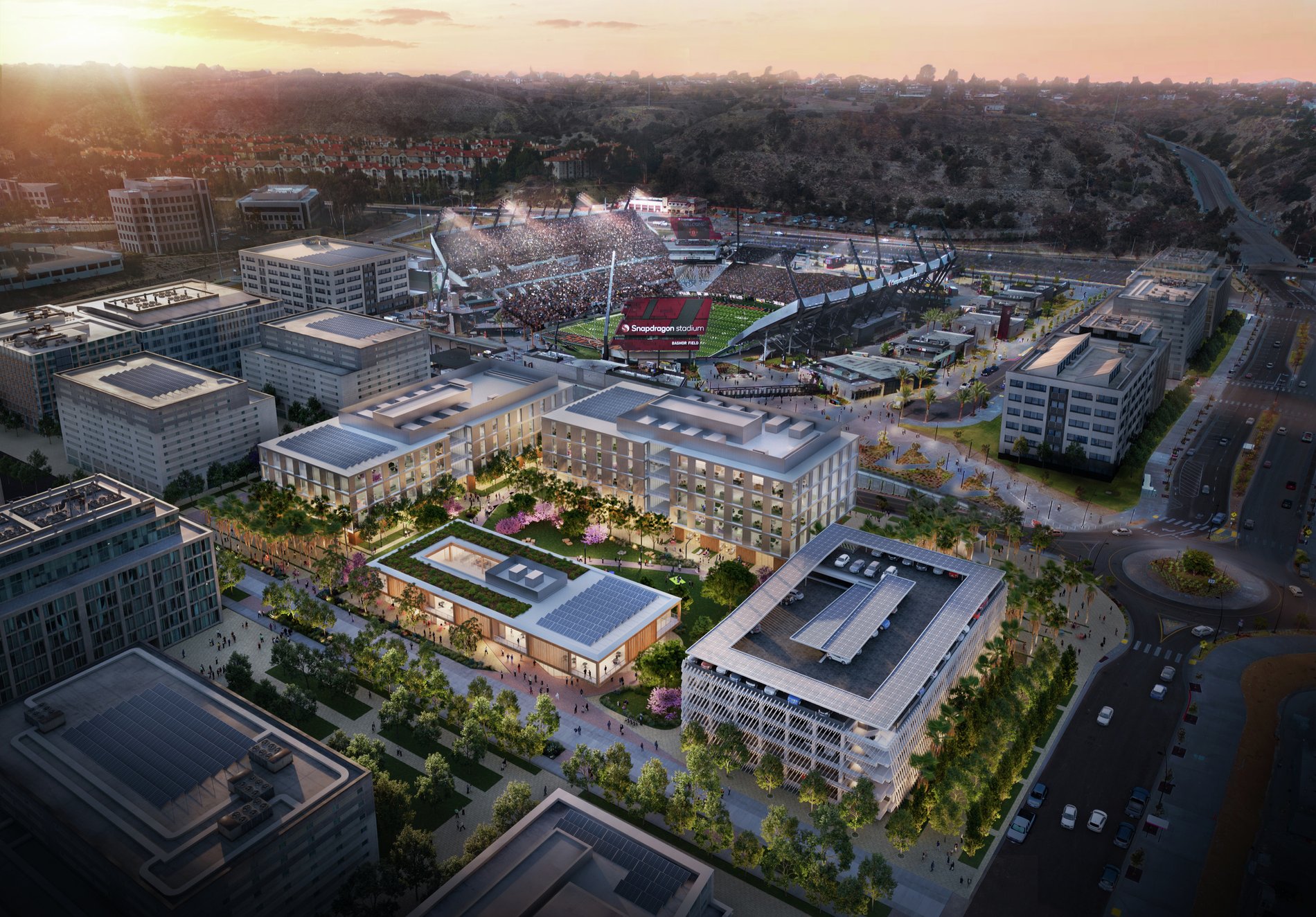 "At San Diego State University (SDSU) a new innovation district will make way for laboratory and incubator spaces where students and faculty can study alongside and collaborate with businesses working on groundbreaking research projects."
The SDSU Mission Valley Innovation District is in The Architect's Newspaper this week! AN shares SDSU's vision for this exciting new district and the concept design for the first phase, which will be led by LPC West and supported by a design and construction team that includes LEVER, Ferguson Pape Baldwin Architects, James Corner Field Operations, and Swinerton.
Thank you to Kristine Klein for this great piece!