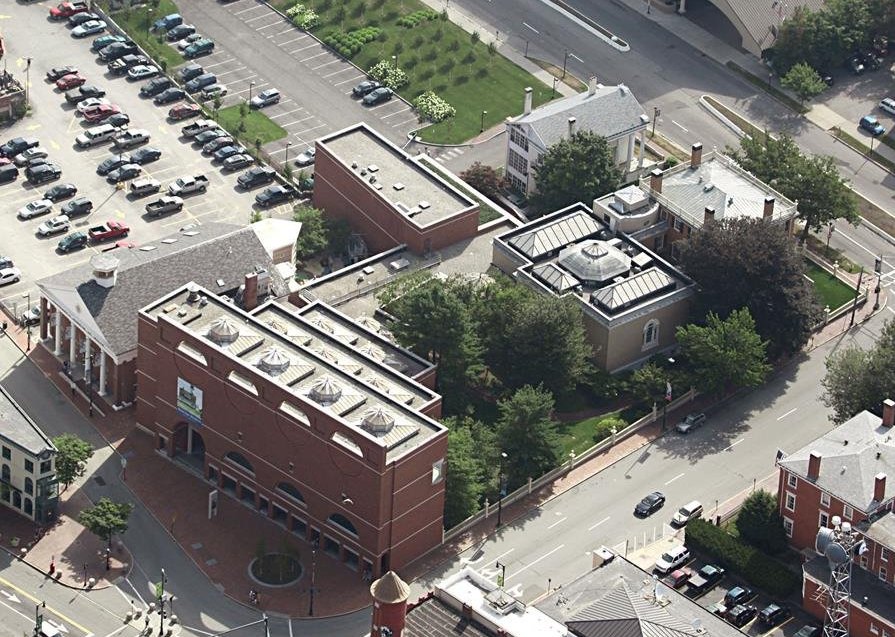 "Our aspirations as a cultural institution are far greater than simply 'building a building', and when we launched the competition, we were curious to see if our colleagues in the architectural world were equally interested in the paradigm shift we were imagining. Turns out, they were." - Mark H.C. Bessire, the Judy and Leonard Lauder Director, Portland Museum of Art
In June 2022, the Portland Museum of Art announced their highly-anticipated competition to select an architectural team for the design of an $85M expansion at their campus in Portland, Maine. We are thrilled and humbled to share that LEVER is among four shortlisted firms selected to advance in the Campus Unification + Expansion International Design Competition, for which PMA received over 100 submissions.
LEVER will join Adjaye Associates, MVRDV, and Toshiko Mori Architect + Johnston Marklee + Preston Scott Cohen in the next stage of the competition, which has attracted international attention and excitement for its call to reimagine the relationship between museum architecture, community, and equity.
Our competition team includes the diverse talents of Simons Architects, Unknown Studio, Chris Newell - Akomawt Educational Initiative, Openbox, Once-Future Office, Atelier Ten, Studio Pacifica, Altieri Sebor Wieber, Guy Nordenson & Associates, Thornton Tomasetti, and Arup.