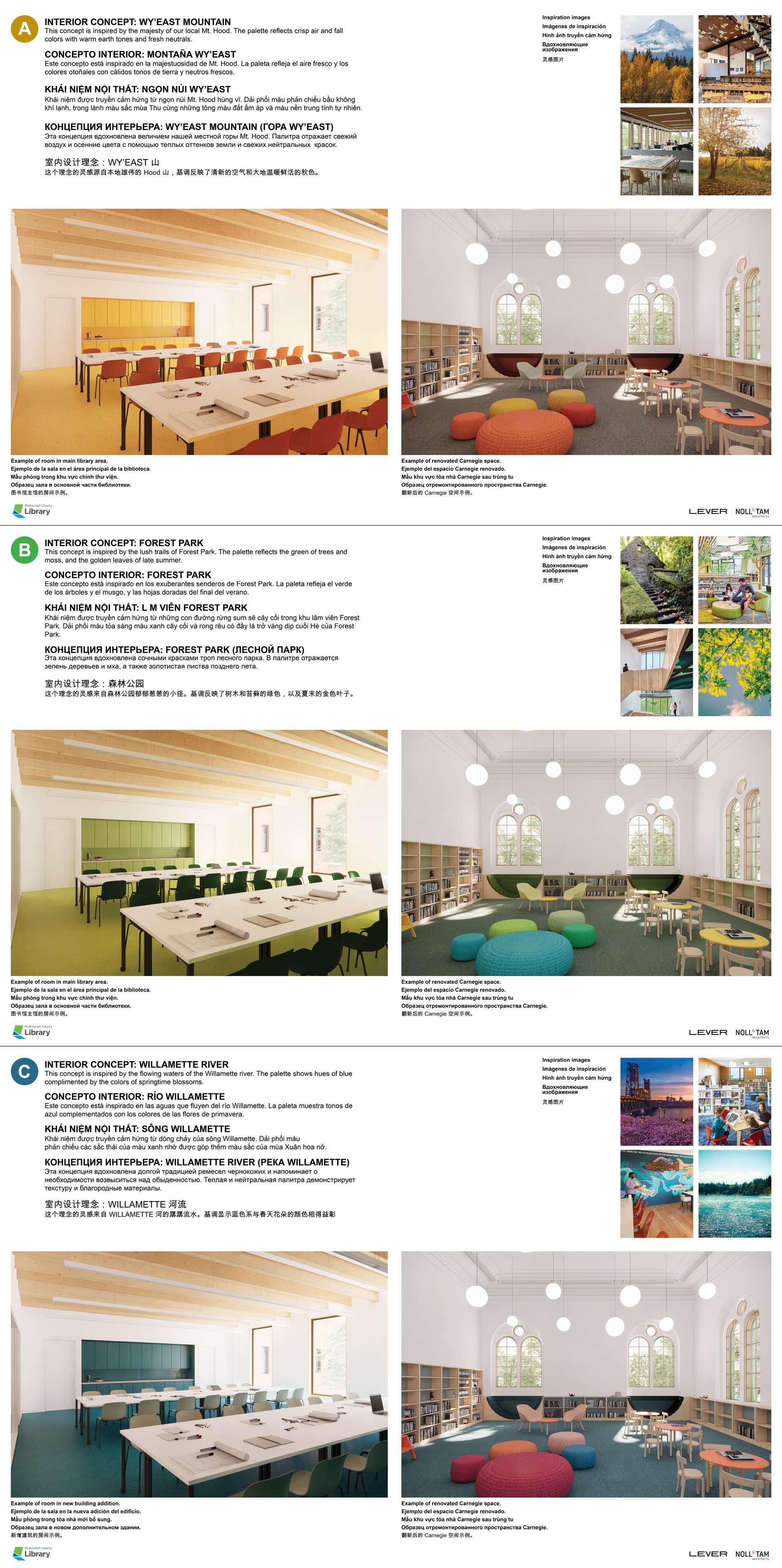 Vote for your favorite design option (A, B, or C)!
As part of Multnomah County Library's building and expansion program, Albina Library is being renovated and expanded. Through listening sessions and online meetings, community members have provided so many great ideas for the interior of the library. 
We want to hear from you again!