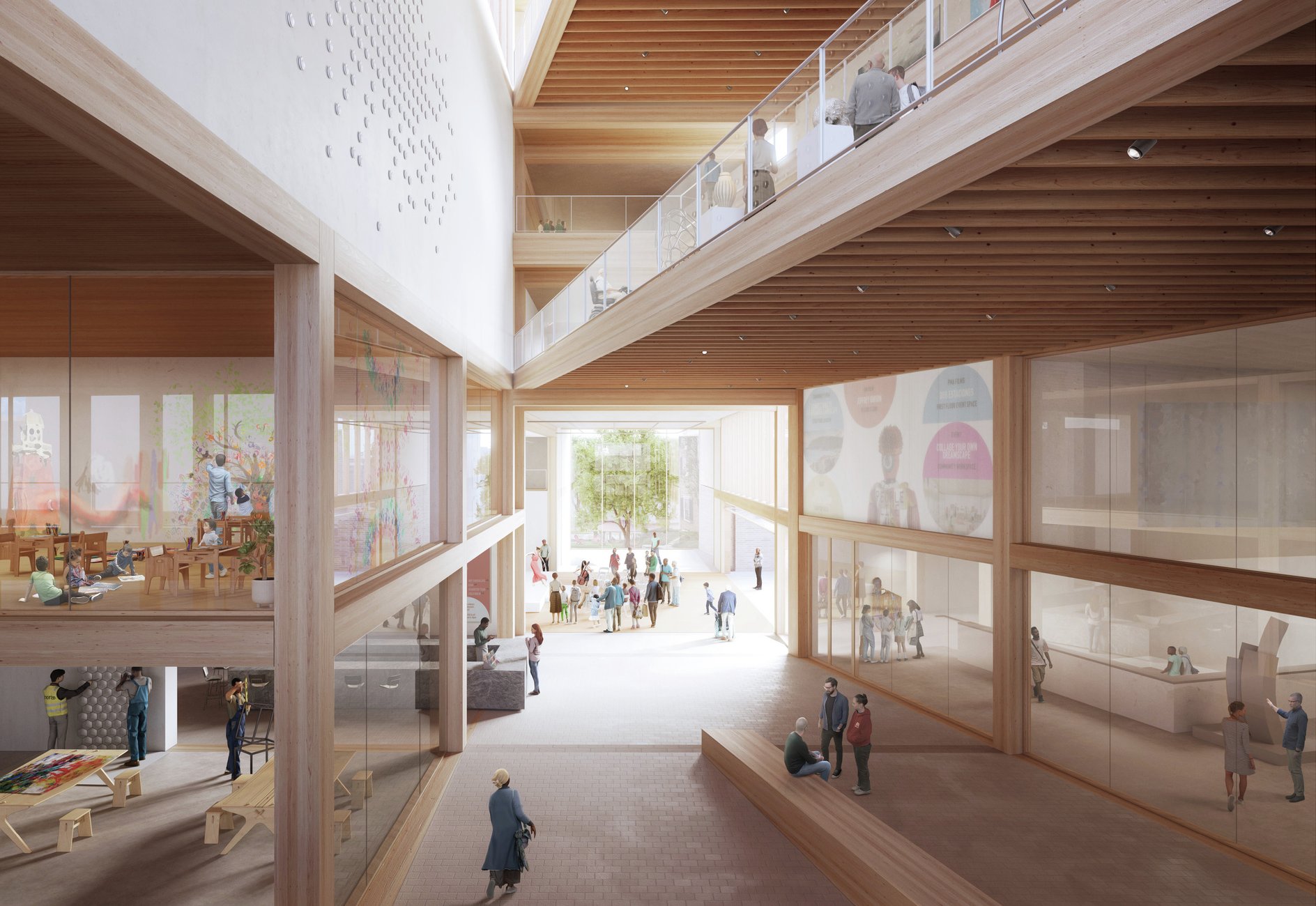 The Portland Museum of Art and Dovetail Design Strategists have announced LEVER as the winner of their international design competition to select an architect for the museum's anticipated $100M campus expansion in Portland, ME.
"The PMA's competition brief was a challenge to the very definition of what a museum is," says LEVER Principal, Chandra Robinson. "It was a call to action to designers around the world to question what it means to truly design for people, for communities, and for a specific place in the world. We would not have been able to challenge the idea of a museum without conceptualizing a new model of inclusive participation. Our teams' perspectives on Wabanaki culture, community engagement, and universal accessibility were at the root of this design process."
We are humbled by this incredible opportunity to work with a visionary cultural institution to design a museum that embodies their mission and celebrates the community and the region. We are grateful to the jury, and to the brilliant team of collaborators who joined LEVER for this competition: Simons Architects, Unknown Studio, Chris Newell of the Akomawt Educational Initiative, Openbox, Once-Future Office, Atelier Ten, Studio Pacifica, Arup, Altieri Sebor Wieber, Guy Nordenson and Associates, Thornton Tomasetti, SGH, Woodard & Curran, Stuart-Lynn, Opendox, and Darcstudio. Our team is so excited for the work ahead with PMA and the community.
Read the full press releases from LEVER and from the Portland Museum of Art to learn more about the competition and the concept our team presented to the jury and the public.
The Portland Museum of Art Campus Unification + Expansion International Design Competition was designed, developed, and led by Dovetail Design Strategists.⁠ Renderings by Darcstudio.